Last week, On My Block premiered on Netflix, bringing with it all the teen angst and pleasant nostalgia it can muster. The series — proof that Netflix is doubling down on a variety of high school narratives — follows four street-savvy friends making their way through their freshman year of high school against the background of inner city South Central Los Angeles. It's also pretty funny!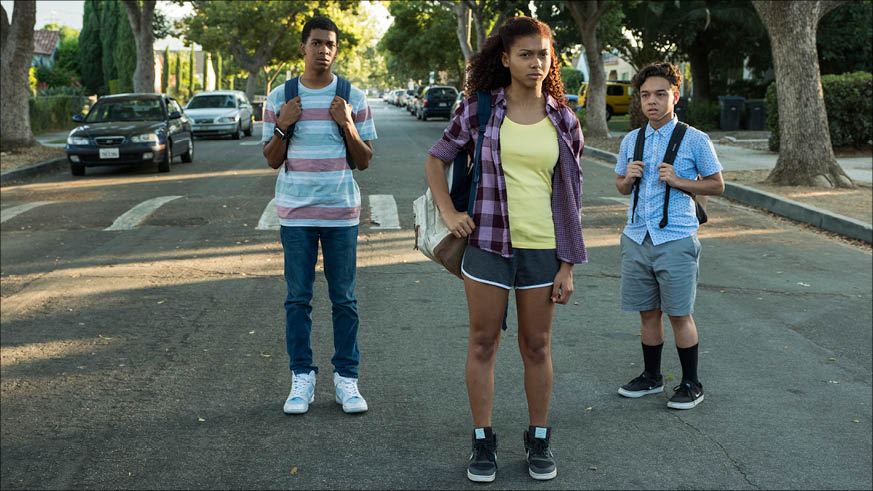 With that in mind, we're looking at five other coming of age TV shows that make us feel all warm and fuzzy inside. Perfect if you're looking for something to binge (or revisit) this weekend.  
Daria
The satirical show about a misanthropic teen inspired a generation of cynical women, and we're here for it. Watching Daria — with best friend Jane — take no ish was particularly riveting.
Degrassi
Your standard lessons learned series, brimming with school shootings, all matter of bullying and — perhaps most importantly — a young Drake? Gets us teary just thinking about it.
Freaks and Geeks
The go-to when it comes to coming of age, painful high school fare, Freaks and Geeks perfectly allows you to relieve the horrid moments of your childhood — and laugh at them at the same time.
Gilmore Girls
The teen part of Gilmore Girls? Good. The mother-daughter part of Gilmore Girls? Great. Sure, Stars Hollow is almost too quirky to even exist fictionally, but it's worth it for the banter — and how straight up sweet it is. I love you, you idiot!
The OC
Not to be dramatic, but The OC is the perfect show. Sure, it stars a bunch of actors who are clearly young adults posing as underaged teens, but it also brings together a perfect storm of ridiculous plot lines, delicious drama witty wordplay and the very best trends of the early aughts. Welcome to the O.C. bitch!
Gossip Girl 
A group of incestuous, privileged high schoolers who are constantly sleeping with each other (at least when they're not plotting against or trying to one up each other)? Yes please. Somehow GG blended camp with plots about consent, first loves and the compulsion to be popular.
Glee 
Glee took a bunch of well-defined, super familiar high school stereotypes and forced them together to sing Journey songs. And whether an episode focused on the popular jock or the over eager, musical theater nerd, the series managed to humanize them all.
My So-Called Life 
What's a list about coming of age TV series without My So-Called Life? The show that never got a chance gave a raw look at adolescence and dealt with some dark stuff: child abuse, teenage alcoholism, homophobia and more. Also, Jordan Catalano still kind of makes us swoon, over 20 years later.
Vampire Diaries 
A classic, as far as soapy supernatural fare goes. You try balancing the pains of puberty and heartbreak against a backdrop of vampires, witches and dead parents in a dreary Virginia town.
Friday Night Lights 
Both honest and authentic, Friday Night Lights was as pure as they come: A soapy, quotable melodrama that pit the American dream against the economic realities of a small, fictional town in Texas. Oh and also racism, drugs, abortion and Kyle Chandler. A real tear jerker, this one.