There are few finer summer treats than the annual BAMcinemafest, the impeccably curated annual survey of the year's most exciting forthcoming indies and docs. There are big names and big directors, but don't stick to the ones you know. Be adventurous. Venture off the beaten path. Go see one of the films you don't know. If BAMcinemafest is respected enough to nab local premieres of terrific new films, you can trust that everything else is worth seeing as well. Here are the films we either know are terrific or can't wait to see in this year's lineup, which runs from June 14 through the 25th. Visit the site for more information.
'Gemini' (Wed., June 14)
Remember "Mumblecore"? The time in the mid-to-late '00s when a legion of budding filmmakers took advantage of newly cheap yet decent film equipment and flooded festivals with microbudgeted wonders? One of the best of the lot was Aaron Katz ("Dance Party USA," "Cold Weather"). He chases the crowd-pleasing "Land Ho!" with a twisty mystery that never lets the genre soften its personality. Lola Kirke plays a personal assistant to a movie star (a never-better Zoe Kravitz), and to even reveal what the mystery is would be to ruin the fun.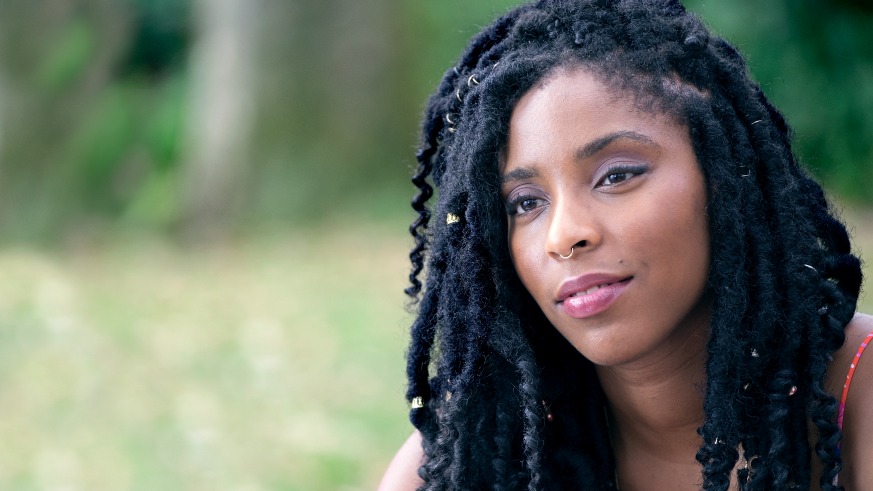 'The Incredible Jessica James' (Fri., June 16)
Acerbic "Daily Show" alum Jessica Williams finally gets her first big movie role, playing a struggling playwright who falls for a divorcee (Chris O'Dowd). See it for Williams, but also see it for supporting player Lakeith Stanfield — one of the great treasures of modern movies (see: "Short Term 12," "Get Out," "War Machine").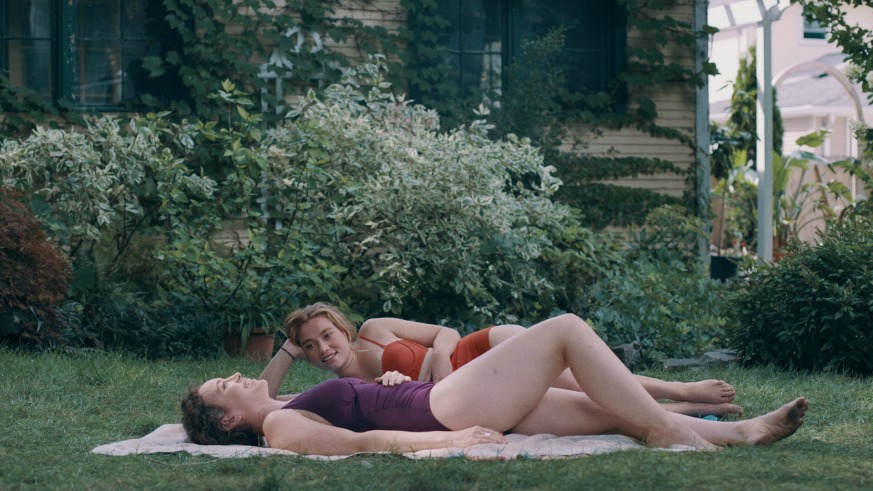 'Princess Cyd' (Sat., June 17)
A coming-out story for people tired of coming-out-story cliches, the latest from Stephen Cone ("Henry Gamble's Birthday Party") hangs with a 16-year-old (Jessie Pinnick) as a summer trip to her aunt's (Rebecca Spence) leads to her falling for a tomboyish woman (Malic White). The genre's stereotypes are either ignored or inverted, all while it gently and meaningfully explores one girl's sexuality in the modern age.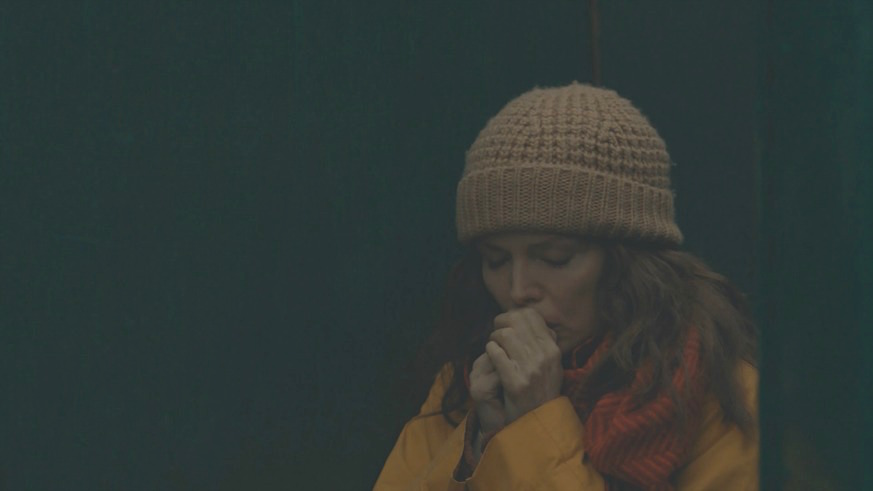 'Where is Kyra?' (Sat., June 17)
We're stoked for the return of Andrew Dosunmu, director of 2013's devastating and gorgeous "Mother of George." This time he has stars: Michelle Pfeiffer plays a desperate woman, grieving over her mother's death and short on money, while Kiefer Sutherland appears as her concerned semi-boyfriend. But as we know from "Mother of George," even when Dosunmu's plots get hairy, mood and Rembrandt-dark cinematography reign supreme.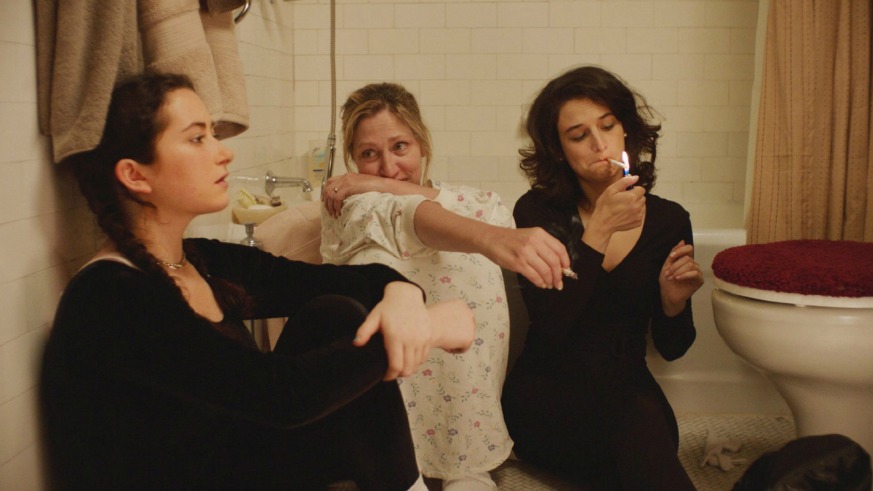 'Landline' (Sat., June 17)
The much-awaited reunion of Team "Obvious Child" — star Jenny Slate, screenwriter Elisabeth Holm and director Gillian Robespierre — takes a very different tack, jumping back to 1995 Manhattan to watch as two sisters (Slate and Abby Quinn) uncover their father's (John Turturro) extramarital dalliances.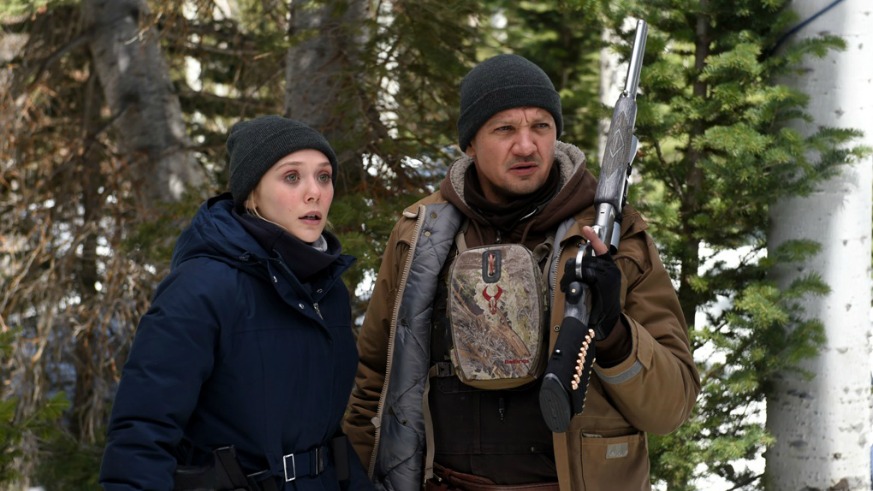 'Wind River' (Sun., June 18)
After writing back-to-back instant classics ("Sicario" and "Hell or High Water"), former "Sons of Anarchy" actor Taylor Sheridan makes his inevitable leap to the director's chair. Sure enough, his filmmaking debut is another thriller, with Jeremy Renner and Elizabeth Olsen as lawpersons investigating the death of a teenage girl.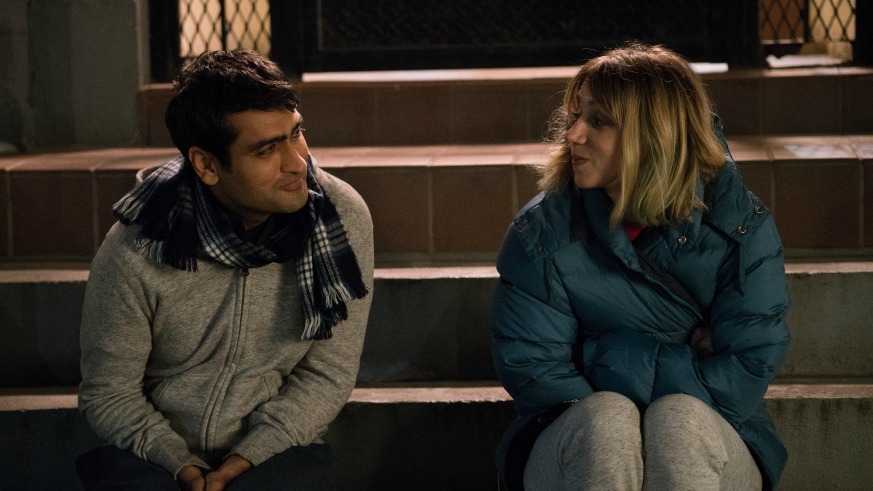 'The Big Sick' (Wed., June 21)
Sundance wasn't wrong: Kumail Nanjiani's graduation from "Silicon Valley" scene-stealer to rom-com lead goes off gangbusters. Of course, it's not really a rom-com. Written with his wife Emily V. Gordon, "The Big Sick" is a semi-autobiographical account of their courtship, which was rudely interrupted when she (played by Zoe Kazan) fell into a deep coma. Spoiler: The movie is all but stolen by Holly Hunter and Ray Romano, as her bewildered parents.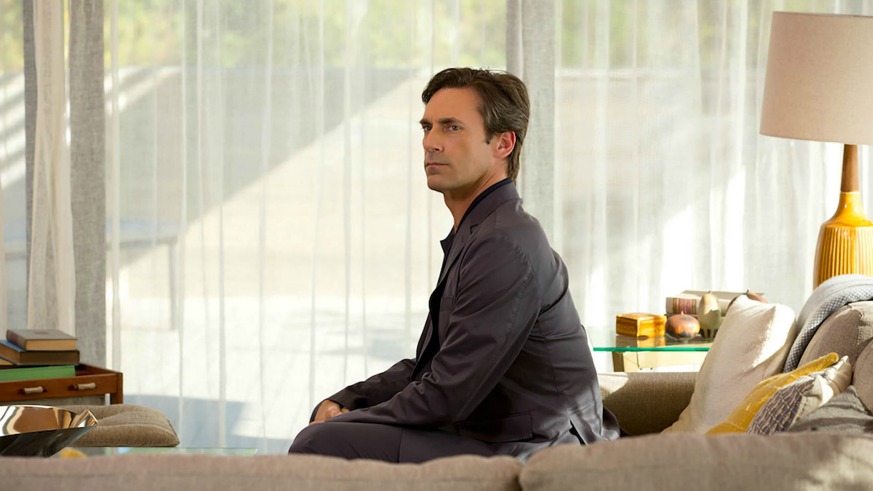 'Marjorie Prime' (Thurs., June 22)
When an aging widow (Lois Smith) uses futuristic tech to create a younger hologram of her long-dead husband, she winds up with no less than Jon Hamm. The premise screams "Black Mirror" (particularly the one with Domhnall Gleeson as a clone), but "Marjorie Prime" hails from brainy director Michael Almereyda ("Experimenter"). He's bound to take a sci-fi premise in a direction all his own. (Do a double dose of Almereyda with the fellow BAMcinemafest player "Escapes," his doc on "Blade Runner" scribe Hampton Fancher.)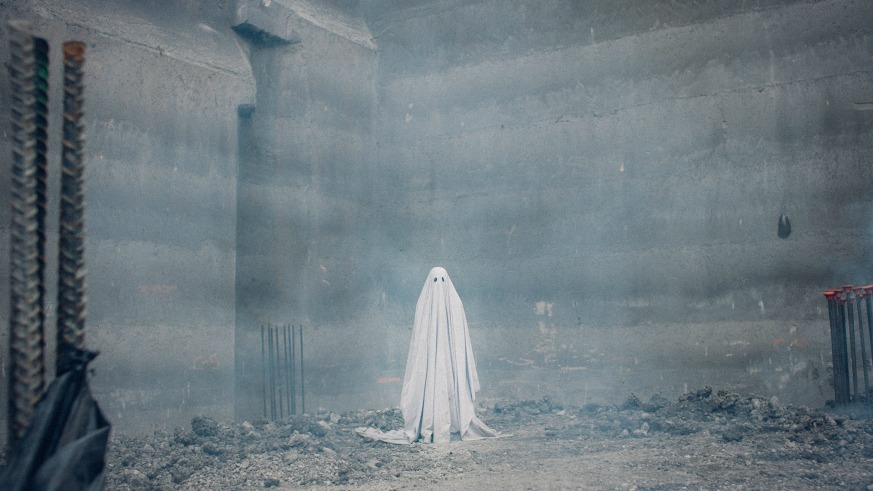 'A Ghost Story' (Thurs., June 22)
After making his big-budget Hollywood debut (last year's terrific redo of "Pete's Dragon"), director David Lowery nipped back to the world of low budgets, banging out this resourceful, non-horror ghost story. Lowery's "Ain't Them Bodies Saints" stars Rooney Mara and Casey Affleck return, this time as a grieving wife and her dead husband, respectively, the latter returning as a spirit that sometimes dons actual bedsheets.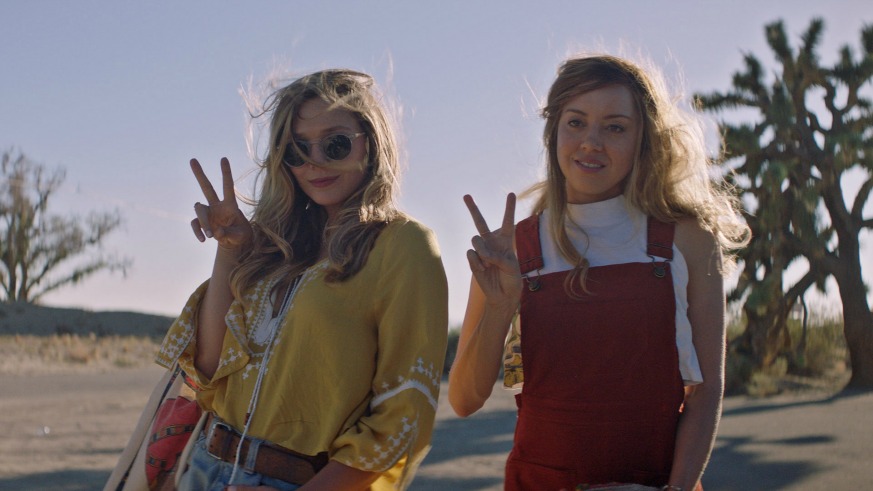 'Ingrid Goes West' (Fri., June 23)
Remember when Aubrey Plaza won an Oscar for "Mike and Dave Need Wedding Dates"? OK, that didn't happen. But we'd watch her do anything. We'd particularly watch her play a social media stalker who creepily cozies up to an "Instagram influencer" (Elizabeth Olsen, who we'd also watch do anything), with disastrous-funny results.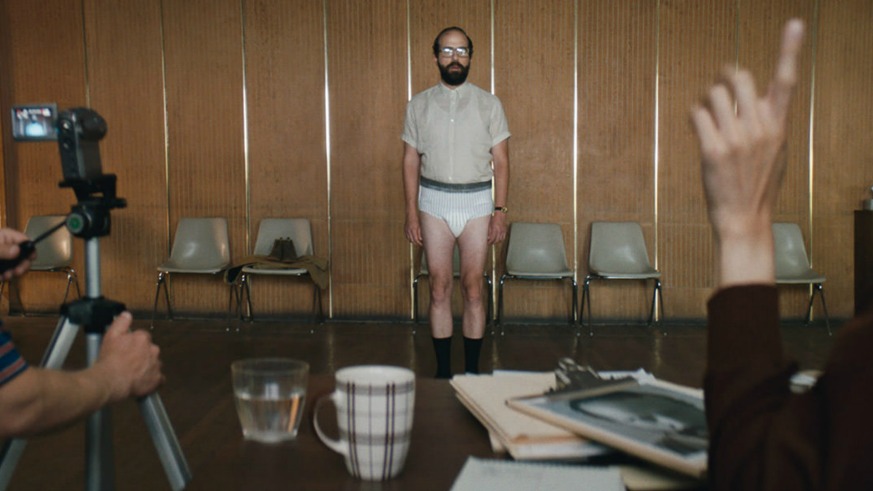 'Lemon' (Fri., June 23)
The fest's most WTF entry is a star-studded absurdism-o-rama, following a failed actor (Brett Gelman) whose life, and apparently his mind, unravels after getting dumped by his blind girlfriend (Judy Greer). At once quirky and vaguely sinister, it's periodically stolen by Michael Cera as a pompous actor making mincemeat out of "The Seagull," confirming — along with "Person to Person" and "Twin Peaks" — that the Cera-assaince is very real.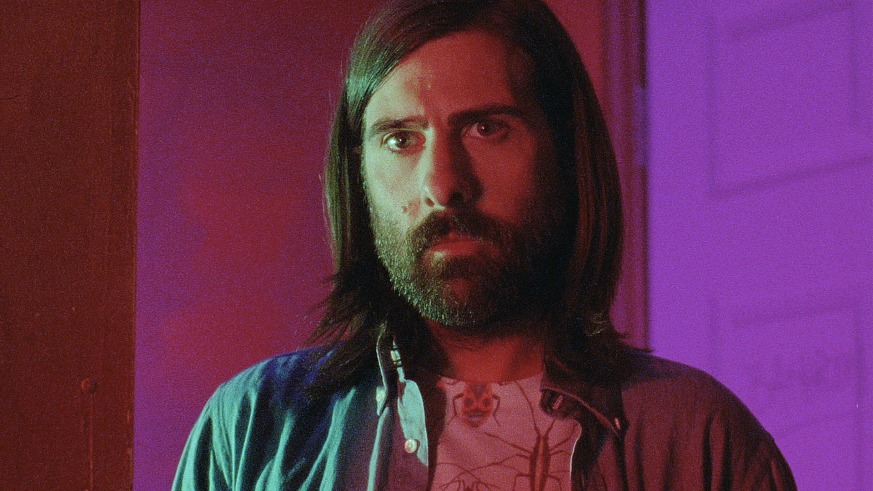 'Golden Exits' (Sat., June 24)
The latest from Alex Ross Perry is a lot more peaceful than the aggressive "Listen Up Philip" or the hysterical "Queen of Earth." But don't let your guard down; you're still bound to get cut. An Australian student (Emma Browning) unwittingly attracts two married Brooklynites, played by Jason Schwartzman and Adam "Ad-Rock" Horovitz. And though insults and accusations are thin on the ground, what's bubbling under the surface is Perry at his most intense and insightful.
BAMcinemafest runs from June 14 through June 25 at BAM in Brooklyn. Visit the site for showtimes and tickets.
Follow Matt Prigge on Twitter @mattprigge