Susan B. Anthony. Millicent Fawcett. Nellie McClung. It's International Women's Day, and though every woman should be celebrated today, it's important to pay tribute to the notable names in political history of women who fought for equal rights around the world.
There are many ways you can celebrate Women's Day. You can attend events in New York City or your own hometown, educate others — and yourself — on the TIME'S UP and Me Too movements fighting for gender parity and a stop to sexual harassment or you could show the world's past and present females some love. 
The campaign theme for this year's Women's Day is #PressForProgress.
Happy International Women's Day! Celebrate the achievements of women everywhere and let's all #PressforProgress to make things even better https://t.co/mxFD2GA1Ix #IWD2018 pic.twitter.com/09FUxDHaqs

— Women's Day (@womensday) March 8, 2018
"The time is now to stand in solidarity with all those fearless women and girls who have been central to this universal push to end discrimination and gender-based violence," a spokesperson for UN Women told Metro in an earlier Women's Day article, "and to call for urgent action to achieve lasting change." 
That change started long ago when women in history began fighting for our suffrage — and Cuba Holidays created a tribute of their own to acknowledge 10 "Leading Ladies" who they deem the "most influential women in politics through time." The dynamic illustrations featured on their site — that depict these women's power so beautifully — were created by designer Candice Massaria. 
"Cuba Holidays chose to feature these Leading Ladies on our site as we wanted to celebrate International Women's Day in a unique and inspirational way," a spokesperson told Metro, naming Mariana Grajales as an example of an iconic woman in Cuba.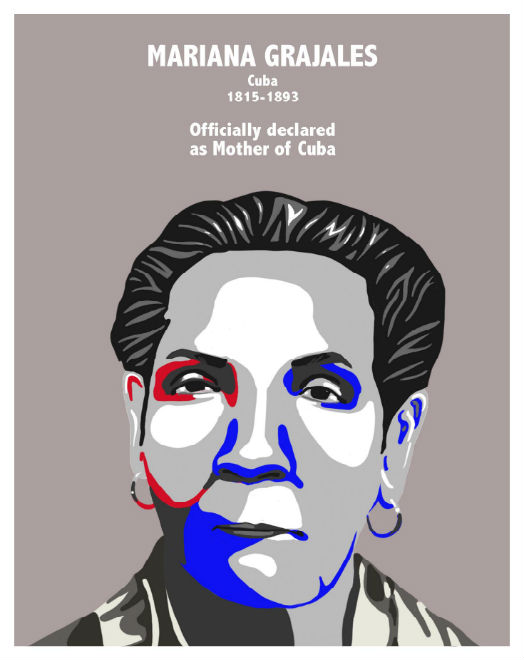 "We then started researching other wonderful women around the world and looking for an innovative way we could share their stories," the spokesperson continued. "It was very hard to round our selection down to just 10 leading ladies, but we felt that these women have made a notable impact on the political landscape and women's roles in society and that some of their achievements remained somewhat under the radar, so we wanted to shine a light on that this International Women's Day."
These women include well-known names like Susan B. Anthony and others you may not have been aware of such as Janet Jagan, the first female president of Guyana — and you can read more about them on the Cuba Holidays website.
These fierce females — all activists and political pioneers — were and are our Wonder Women.
Click through the gallery above for Cuba Holidays' 10 Leading Ladies to celebrate in honor of Women's Day