We'll take any excuse for a three-day weekend, even if Christopher Columbus didn't really discover America. We rounded up 17 things to do in NYC on Columbus Day Weekend, from the preview opening of King Kong on Broadway to the long-awaited New York Pizza Festival, a fun run for shelter animals and kid-friendly Halloween at the Bronx Zoo.
17 things to do in NYC on Columbus Day Weekend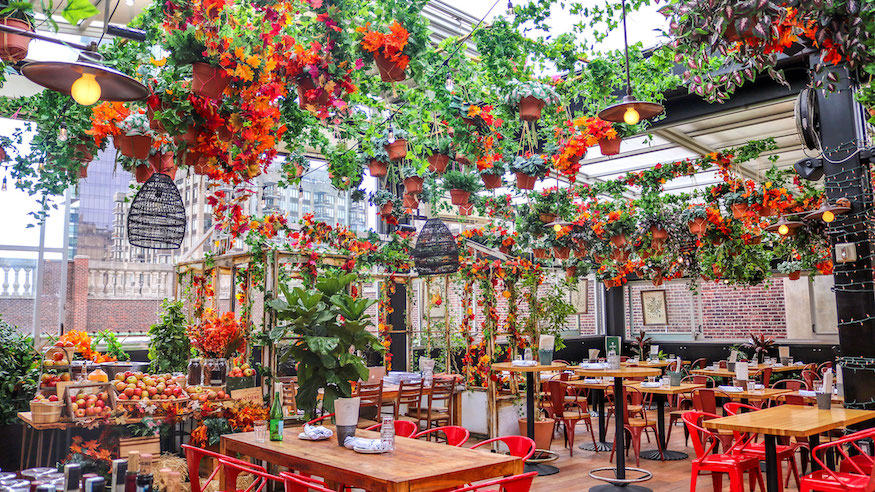 Spend an afternoon in Italy
Eataly Flatiron's seasonally changing Italian countryside-on-a-rooftop bar just changed from summer into Serra D'Autunno, with cascades of fall colors and cozy throws and tons of apples. There's a build-your-own cider stand, apple-themed cocktails and lots of shareable roasted veggies, cheeses and salumi alongside heartier dishes. eataly.com
Take part in a 24-hour scavenger hunt
Questival puts you and up to five friends to the test with a 24-hour trek that will take you across the five boroughs to complete objectives — but, more importantly, see parts of the city you've never explored before. Your day ends with a free No Barriers concert/rally at Rumsey Playfield in Central Park featuring Ice-T, among others. Pre-race activities start Friday, Oct. 5 at 4:30 p.m. at the Intrepid Sea, Air and Space Museum, $48, cotopaxi.com
King Kong takes over Broadway
It took five years to bring King Kong the musical from Australia to Broadway, but previews finally start on Friday, Oct. 5, giving you the first glimpse of the impressive 20-foot ape — who is entirely too lifelike thanks to a team of puppeteers — at the Broadway Theatre. kingkongbroadway.com
Live the #geeklife
Tickets sold out months ago, so you're either already spending your weekend at New York Comic Con or you're trying your luck on Craigslist. Godspeed, because NYCC 2018 promises plenty of can't-miss moments — and at worst, you'll be sharing your train with some even more interesting characters than usual (just not on the 7 line).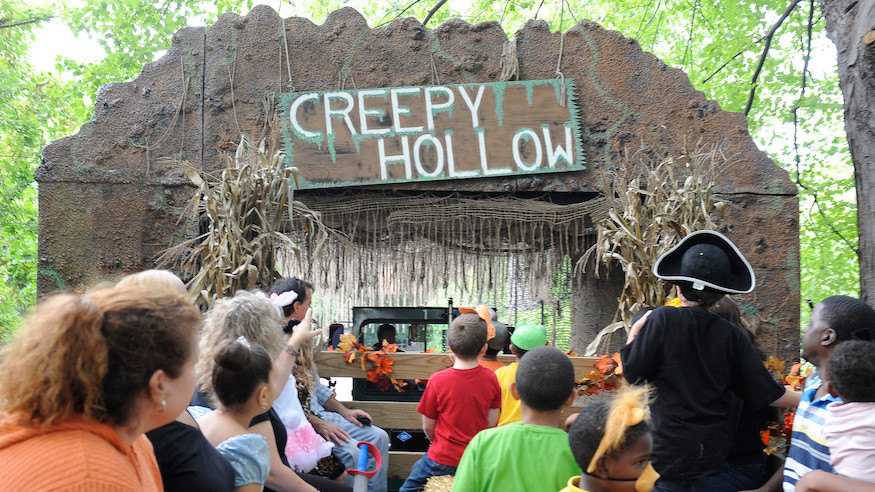 Celebrate Halloween early at the Bronx Zoo
The Bronx Zoo's annual family-friendly Halloween party Boo at the Zoo is going on all weekend (including Columbus Day) and every weekend through Oct. 28. In addition to all the usual animal and adventure fun, find magic shows, costume parades, live music, lawn games, a corn maze, hayrides, crafts and sessions about many of the animals associated with Halloween. bronxzoo.com
Oktoberfest on the East River
Amazing Oktoberfest parties are still going on all over the city, but it doesn't get more authentic outside of Germany than Zum Schneider's Munich on the East River. Decked out in traditional decor with room for 1,000 and German-speaking staff in lederhosen and dirndl, Munich on the East River is always a lively crowd knocking back liter steins of imported beers and amazing food while singing along to the live bands. Oct. 5-7, various times, 24-20 FDR Drive Service Road E., $20 and up, nyc.zumschneider.com
A fun-draiser for shelter animals
Help save shelter animals by taking your best four-legged friend on a walk during Strut Your Mutt on Hudson River Park's Pier 84. Join dog-loving celebs Elaine Hendrix, Holly Taylor and Joe Gatto for an early fundraiser walk, then enjoy a festival of activities like doggie yoga, a Smooch Your Pooch photo booth, live music and more. Saturday, Oct. 6, 9 a.m.-1 p.m., register at strutyourmutt.org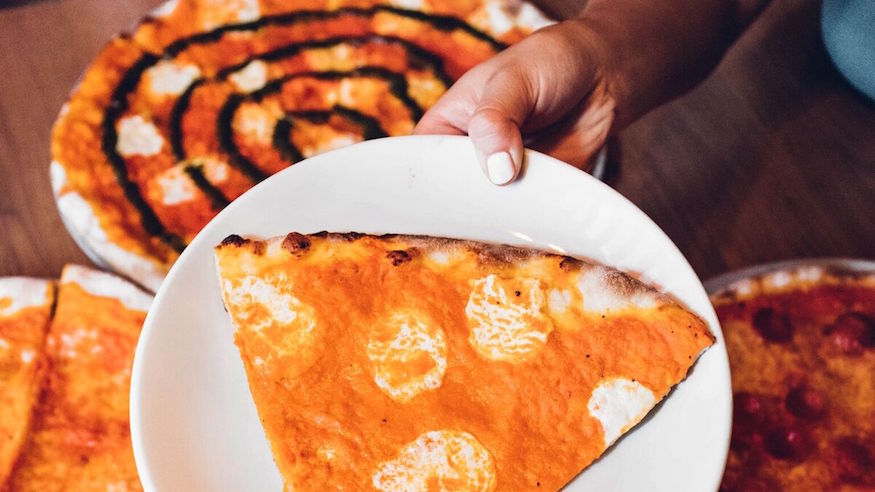 Eat all the pizza
New York is finally getting the real pizza festival it deserves. Bronx's Little Italy provides the setting, with over 30 pizzerias from around the country (and one direct from Naples) setting up along Crescent Avenue. Oct. 6-7, $25-$35, nycpizzafestival.com
Get immersed in foodie culture
The Infatuation's Eeeeeatscon is coming to New York for the first time, a food-meets-culture festival featuring over 20 of the restaurant review site's favorite local eats as well as big names from around the country. The learning comes in with panels of foodie speakers (plus Adam Rippon, why not) and live music. Saturday, Oct. 6, noon-6 p.m., Forest Hills Stadium, Queens, $30, theinfatuation.com
Here's to local beer
Keep your Oktoberfest local at Blocktoberfest, a gathering of more than two dozen breweries from the five boroughs pouring their own takes on the traditions of Germany plus new and rare beers at indoor-outdoor bar The Well in Williamsburg. Local restaurants take care of keeping you upright, plus a DJ and yard games. Proceeds benefit NYC Beer Week. Saturday, Oct. 6, 1-5 p.m., $24-$35, nycbrewed.com
Attend the cutest church service
The Upper West Side's Cathedral of St. John the Divine holds its most adorable event of the year this Sunday. The 34th annual Feast of Saint Francis celebration begins with an eco-conscious mass, then a procession of animals right down the have of the church. After the service, clergy will continue to bless pets outside on the Pulpit Green, plus performances, food trucks, activities for kids and more. Sunday, Oct. 7, 10:30 a.m.-4 p.m., stjohndivine.org
Discover movie magic
Astoria's Museum of the Moving Image opens its doors to youngsters ages 17 and under for free on Fall Family Day with activities for kids from age 2 and up all themed to the recently opened Jim Henson Exhibition. Get a hands-on lesson in puppet making and filming, a scavenger hunt, an interactive puppet show and a workshop on puppetry for film, TV and video. Sunday, Oct. 7, 11 a.m.-4 p.m., $15 adults, movingimage.us
Nevermind that Columbus guy
Let's be real, Christopher Columbus didn't discover America — there were already plenty of people living here, and the surrounding Caribbean islands. Instead of attending his parade on Monday, check out the festivities at the 54th annual Hispanic Day Parade (Sunday, Oct. 7, Fifth Avenue from 44th-66th streets) or the Queens Dominican Day Parade (Oct. 7, 37th Avenue from 69th-86th streets).
Explore the buses we once loved
New York City's mass transit system is faltering right now, so take a much-needed time warp t the past at the 25th annual Bus Festival in Brooklyn Bridge Park on Oct. 7. Climb aboard 80 years of surface transit history courtesy of the New York Transit Museum, with vintage buses to explore, special activities and photo ops, bus driver meet-and-greets. Entry is free for all! Sunday, Oct. 7, 10 a.m.-4 p.m., Brooklyn Bridge Plaza under the bridge at 11 Water St., nytransitmuseum.org
Watch monsters fight
Tokyo nightlife needs to be experienced to be believed, but you can get a taste of one of its beloved traditions — giant creatures fighting — at Kaiju Big Battel. The Bell House in Brooklyn sets up a boxing ring for mythical monsters and the brave heroes who would save us all from being toppled from the top of the food chain. Sunday, Oct. 7, $15-$30, thebellhouseny.com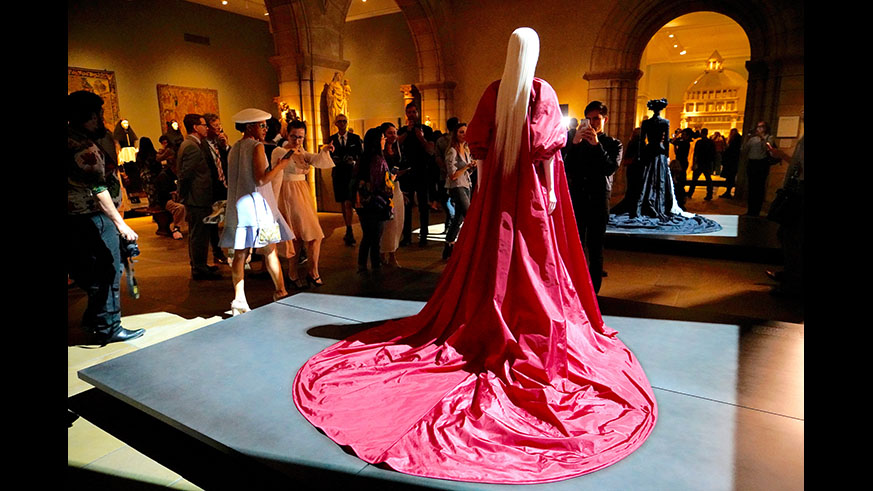 Last chance: Heavenly Bodies at the Met
This weekend is your last chance to see the Met's truly glorious exhibit Heavenly Bodies, with over 150 pieces of haute couture all inspired by Catholicism from the likes of Christian Dior and Alexander McQueen set in the museum's imposing Medieval Hall. Plus, you'll get up-close looks at some of the most spectacular official papal vestments in history at the Anna Wintour Costume Center. On Saturday and Sunday, you can see the exhibit before the museum opens with an EmptyMet ticket ($100). Through Monday, Oct. 8, at the Met, 1000 Fifth Ave., and the Met Cloisters, 99 Margaret Corbin Dr., metmuseum.org
Learn about indigenous heritage
Instead of celebrating Christopher Columbus colonizing the Americas, be part of a celebration of Native American culture on Randall's Island. The Indigenous People Celebrate is a two-day festival of song, art, food, performances by the Redhawk Dance Troupe and special events like a Sunrise Ceremony. Sunday, Oct. 7, 11 a.m.-5 p.m., Monday, Oct. 8, 7 a.m.-4 p.m., randallsisland.org
The season's first ice rink opens
Rockefeller Center beats everyone to the ice skating game, switching up the plaza from a summery outdoor picnic to the iconic ice rink beginning Monday, Oct. 8. A performance by two-time Olympian and New Yorker Kiira Korpi will begin the season at 9 a.m. Sessions are 1.5 hours and cost $25 plus $12.50 to rent skates, therinkatrockcenter.com
See the impossible
SXSW's Audience Award-winning film The Dawn Wall is returning to theaters on Monday, Oct. 8, and you don't want to miss the unbelievable but true story of free climber Tommy Caldwell as he tries to scale the most difficult section of El Capitan. AMC Times Square & Kips Bay, Regal Times Square & Union Square