One of the only good trends to come out of 2018 is the world agreeing to start Halloween earlier and earlier: Mickey's Not-So-Scary Halloween kicked off on Aug. 17, Pumpkin Spice Lattes returned before Labor Day, and pumpkin patches in NYC have already sprouted. If you're one of the brave few looking to make Halloween last all month, we've got your itinerary.
How to celebrate Halloween month in NYC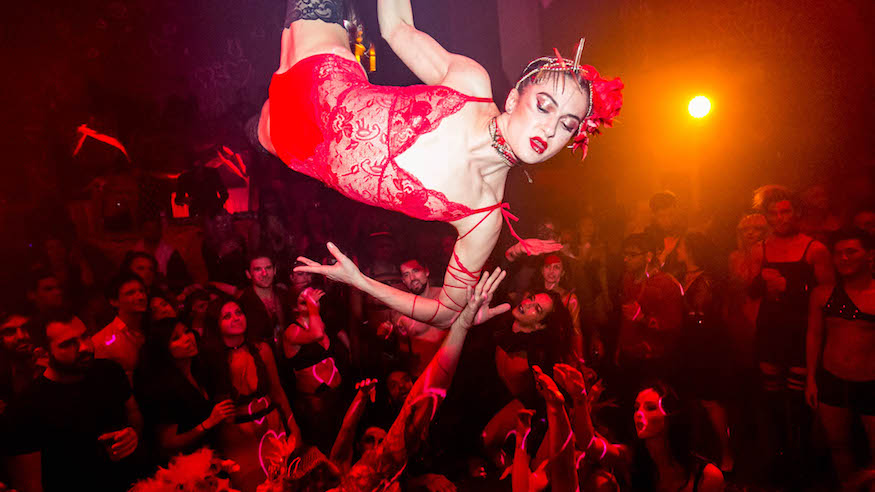 Pretty much every night is Halloween at costume party-loving House of Yes. Credit: Sasha Charoensub
Break on through to the other side
The Morbid Anatomy Museum may have gone the way of its subjects, but the collection lives on through rotating exhibits inside Green-Wood Cemetery's Fort Hamilton Gatehouse. Just in time for Halloween month, Bridging Two Worlds that contemplates how the dead find their way to the next world, what the afterlife could be like and how the living have tried to contact them. Through Dec. 2, weekends noon-5 p.m., free, green-wood.com
Hear the stories behind Halloween
Nerds who want to know more about their favorite holiday have plenty of talks to choose from. Meet the people who made NYC's gargoyles in the 19th century and the preservationists who fought to keep them (Oct. 2, Brooklyn Historical Society), learn all about the sordid history of candy from its beginnings in the Middle East to the urban myth of razor blades in apples (Oct. 8, Caveat) or join this month's meeting of the Death Cafe to discuss the politics, philosophy and science of death (Oct. 9, Green-Wood Cemetery).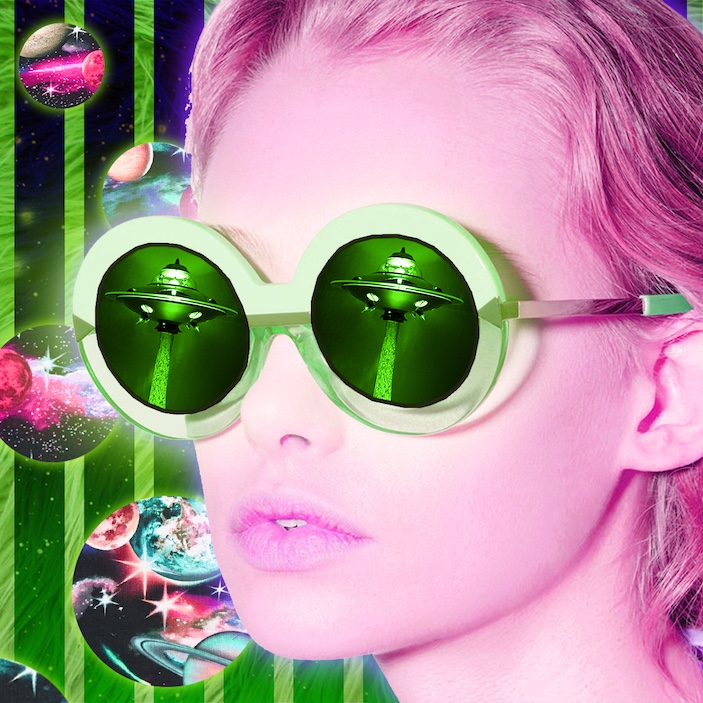 Confront your millennial fears
Nightmare Machine isn't quite the Saw-come-to-life experience it sounds like. Because the Instagram gallery trend has kept right on marching into fall, Brooklyn's originally sleep-themed Dream Machine is now a neon, labyrinthine journey into your subconscious, where the things you'd rather stay in the dark come out to play. Landing somewhere between creepy and fun, Nightmare Machine has rooms devoted to UFOs, cockroaches, clowns, a fiery ball pit and a Millennial Graveyard. Too real, guys. Oct. 3-31, Wed-Sun 5-10:30 p.m., 93 N. Ninth St., Brooklyn, $38, visitnightmaremachine.com
Immerse yourself in the drama of the Victorian era
The Merchants House Museum is not only one of the oldest homes in Manhattan, it's also one of the most haunted, with popular ghost tours held year-round. But everything gets kicked up a notch in October, starting with the new exhibit A Good Death: 19th Century Lessons in Dying Well which has the house draped in its mourning best as you partake in rituals that have fallen by the wayside (Oct. 4-Nov. 5, Edgar Allan Poe recitals (Oct. 12-31) and authentic funerary tunes with Chant Macabre (Oct. 18).  
Fill your dreams to the brim with fright
The Brooklyn Horror Film Festival at Nitehawk Cinema has eight nights of terrifying fare to make sure you don't sleep all month, including a film believed to be actually deadly to festival programmers and theaters that have tried to show it and a Drunk Education panel on religious themes in horror cinema. Oct. 11-18, brooklynhorrorfest.com
Abandon reality inside the House of Yes
Bushwick's House of Yes holds costume parties pretty much every week, so Halloween isn't so much an excuse to dress up as a reason to take it to 11. Start with a disco party where you're asked to dress as dead divas (Oct. 12), then a three-night immersive horror movie experience with aerialists and a light show courtesy of Little Cinema (Oct. 16, 19 & 20), a sexy witchy edition of Poetry Brothel (Oct. 18), and general dance-until-you're-dead parties themed to cults (Oct. 19), blood (Oct. 20) and zombies (Oct. 25). Not to mention parties all Halloween weekend.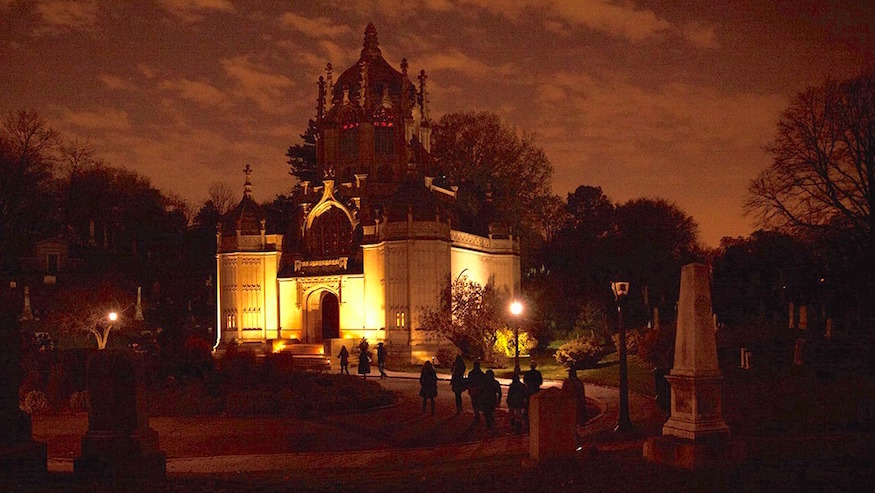 I like long walks in the cemetery
If you haven't taken a ramble through the 478-acre Victorian picnic site and modern-day cidery that is also Green-Wood Cemetery, this is the month to do it. By day, you can meet the Femme Fatales accused (and even convicted) of murder (Oct. 20), the Dead Distillers whose bootlegging ended here (Oct. 20) and the meanings of gravestone symbols (Oct. 31). By night, Twilight Tours run on weekends all month, ending with a glimpse inside the catacombs — but for a real spectacle, come for Nightfall when you'll browse the grounds by candlelight leading you to enchanting performances (Oct. 19, $80).
Booze with the baboons
Not into scary stuff? The Bronx Zoo has mashed up Oktoberfest and Halloween into Brew at the Zoo, an unlimited walk-around tasting of local breweries where you're encouraged to come in costume (yes, there's a contest), walk the haunted trail and be wowed by a mentalist, plus live entertainment or make your own at karaoke. Oct. 19, $80, bronxzoo.com
Drink away your fears
One of our favorite alternative acting troupes A Drinking Game NYC, where the actors (and audience!) drink on buzzwords while performing a classic film onstage, is pulling double duty this month with Ghostbusters at the Bell House on Oct. 19 and Hocus Pocus at Brooklyn Bazaar on Oct. 31.