Film festivals aren't only about films these days. In its 16th year, the Tribeca Film Festival has shaved down the number of movies it runs. It's only a nub — a mere 20 percent. That leaves room for plenty of other reasons to get people out: TV premieres, talks with filmmakers and TV creators, VR, a "virtual arcade," even video games. The event runs from April 19 through April 30, so there's gobs of time to cram a lot in. 
But of course, there are movies — dozens upon dozens of them. Here are the 20 you need to see:
'The Circle'
Remember when Dave Eggers was the young punk of the literary scene? Well, he's an acclaimed novelist now, tackling big, topical ideas. And his work has now yielded two Tom Hanks movies. Last seen in the Eggers adaptation "A Hologram for the King," the Oscar-winning god plays the head of a mysterious tech company, while Emma Watson is the up-and-comer who gets skeeved out over their slippery privacy concerns.
'Dumb: The Story of Big Brother Magazine'
Skateboarding culture almost died in the early 1990s. But it did love on, thanks to the underground magazine Big Brother. And the rag's anarchic tone inspired the likes of the "Jackass" crew, most of whom will be on hand to wistfully recall an age of death-defying and rancid stunts before their bodies got, you know, old.
'Take Me'
On her off-time from "Orange is the New Black," Taylor Schilling has been able to squeeze in some envelope-pushing indies, like "The Overnight." Her latest finds her teaming up with the always welcome Pat Healy ("Cheap Thrills"). He's an entrepreneur whose business involves kidnapping people who want to be kidnapped for therapeutic purposes. She's his latest client, who may have an ulterior motive.
'The Trip to Spain'
Can they do this forever? The third go-around with Steve Coogan and Rob Brydon promises more food and travel porn laced with dueling impersonations, as well as reflections on getting older and not going quietly into middle age. We already know they do Mick Jagger and bust out their very different Michael Caines for a third time. Honestly, if they literally repeated themselves, that might almost be fine. They're simply lovely company.
'Thirst Street'
Nodding to '70s European cinema, this indie follows a grieving flight attendant (Lindsay Burdge) as she drops everything after meeting cute with a Parisian bartender (Damien Bonnard). She doesn't run off with him so much as run off near him: She moves across the world, intending to make him hers, whether he wants her or not. Promising a moody look at unrequited love and delusion, "Thirst Street" comes with a high pedigree: director Nathan Silver made last year's Tribeca stand-out "Actor Martinez" and the film was shot by the peerless Sean Price Williams ("Listen Up Philip," "Heaven Knows What").
'Aardvark'
Tribeca boasts scores of indies with famous names. Here's one of them: Zachary Quinto, Jenny Slate and Jon Hamm (plus "A Girl Walks Home Alone at Night"'s Sheila Vand) star in this comedy-drama about a therapist (Slate) whose latest patient (Quinto) isn't doing well before his TV star brother (Hamm) swings into town.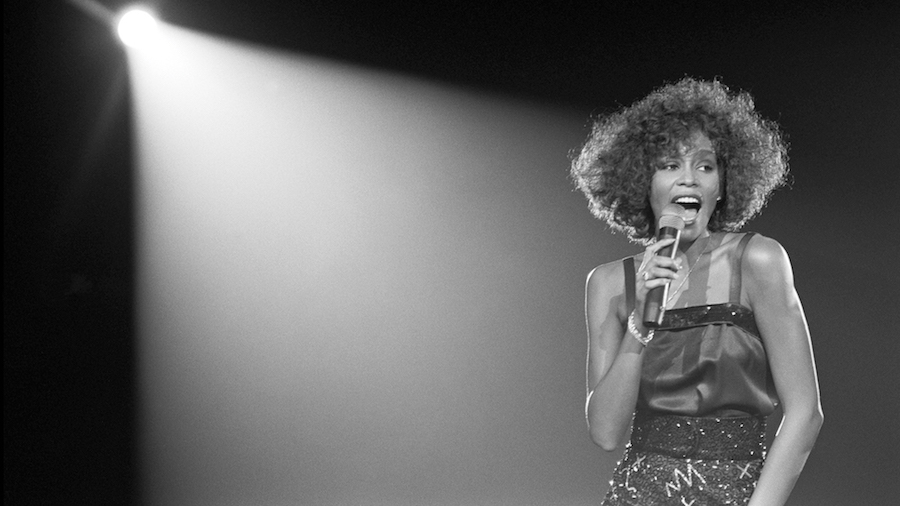 'Whitney. "Can I Be Me"'
Whitney Huston finally gets her own doc, and it's one from one of documentary film's most interesting (and sometimes maddening) filmmakers. Nick Broomfield ("Aileen: Life and Death of a Serial Killer") delves into the sometimes tragic life of one of Top 40's finest voices, whose time at the top was inexplicably short-lived. Broomfield is never one to shy away from controversy or even conspiracies (see: "Kurt and Courtney" and "Biggie and Tupac"). Who knows what he'll dig up, even as he paints a beautiful and complex portrait of a fallen mega-star.
'Copwatch'
One of the things Tribeca is great at is timely documentaries. If there's an issue fighting for space in the news, chances are the festival will always have a film about it. So it goes with this look at We Copwatch, an organization dedicated to filming police activity, to ensure they either stick to the law or can't deny the heinous things they've done. Or at least that's how they work in theory: One of the subjects is Ramsey Orta, who filmed the death of Eric Garner, yet still watched as his assailants got off scot free.
'The Dinner'
Arguably the most star-studded movie at Tribeca, the latest from Oren Moverman ("The Messenger," "Time Out of Mind") reunites the filmmaker with Richard Gere, and throws in Steve Coogan, Laura Linney and Rebecca Hall. The four sit down for a dinner that quickly takes a painfully uncomfortable turn. Moverman tends to use the camera in highly unusual ways, so don't expect the sight of four people sitting at a table to become monotonous. Oh, and Chloe Sevigny's in there somewhere, too.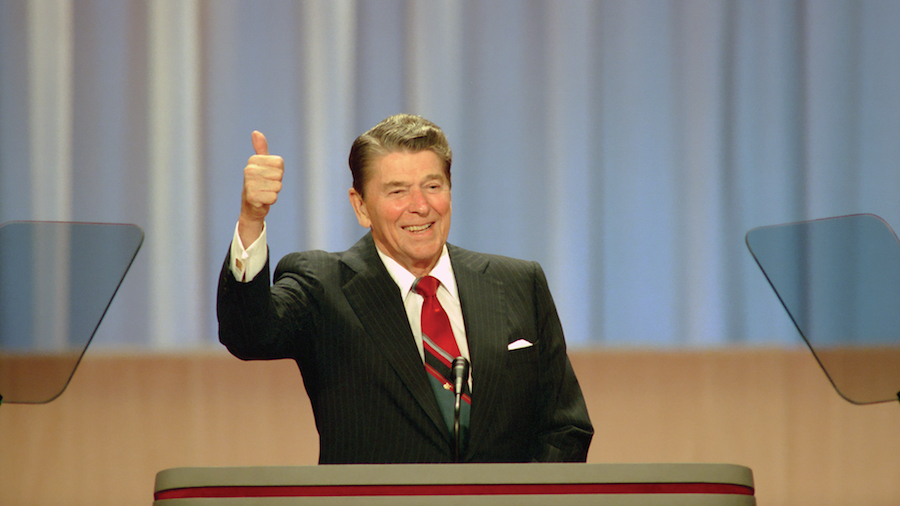 'The Reagan Show'
Remember the last time American hired a celebrity to rule the nation? The makers of "The Reagan Show" do. No doubt our 40th President comes off looking pretty good; at least he had over two decades of political experience before he hit the Oval Office, and Twitter hadn't yet been invented. This doc uses archival footage to show how Ronnie changed politics, including being the first president to be trailed around constantly by video cameras.
'Dabka'
While he was in the Oscar race for his supporting turn in "Captain Phillips," Somalian actor Barkhad Abdi revealed that he was near penniless. We're beyond happy that he's eked out a steady career since; he was in "Eye in the Sky" and will soon pop up in "Blade Runner: 2049." He gets second bill in this war biopic, about rookie journo Jay Bahadur (current "X-Men" scene stealer Evan Peters) who heads to Somalia, wishing to document its pirates. But it becomes quickly clear he didn't think this one out.
'City of Ghosts'
Matthew Heineman, of the shocking doc "Cartel Land," returns with another hairy trip into the planet's shadows. This time, he journeys to Syria to follow around members of citizen-journalists who put their lives in danger to document the actions of the Islamic State. Heineman put himself in danger, too, and what he found will surely add much to a complicated dialogue that's often treated as black-and-white.
'Bombshell: The Hedy Lamarr Story'
She was one of the first movie stars to do a nude scene and she sued Mel Brooks for making fun of her name in "Blazing Saddles." She unsuccessfully created her own soda but she did successfully play a hand in the creation of Wi-Fi technology. If you listened to the Hedy Lamarr episode of "You Must Remember This," you know the Austrian-Hungarian beauty was one of Golden Age of Hollywood's oddest ducks. Even if you're no film buff, this doc on one truly bizarre and wild life should be a priority.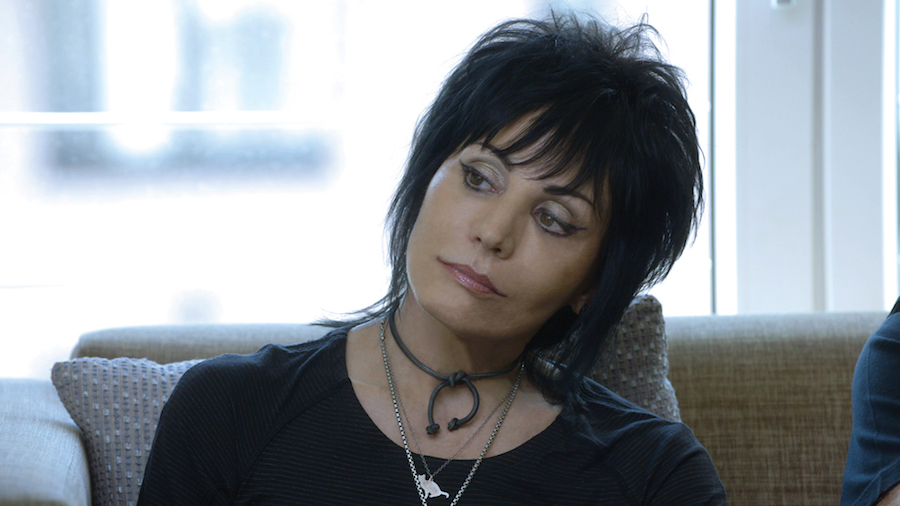 'Dare to be Different'
Dear kids: Once upon a time you learned about new music over the radio. Such was the case with WLIR 92.7, the Long Island station that, throughout the '80s, ignored the Top 40 and helped introduce the world to New Wave-and-beyond titans like Blondie, Duran Duran, The Cure and Depeche Mode. Some 30 years off the air, the station gets its own tribute, thus making millennials feel like they missed out on the good ol' days, when you had to work to find the best music.
'The Public Image is Rotten'
The Sex Pistols get all the press but, to be honest, we vastly prefer Johnny Rotten's other noted outfit: Public Image Ltd., where all the band members could actually play. Every record is different, going from lacerating post-punk (like "Public Image") to avant-garde noise ("Flowers of Romance") to their own twisted version of pop ("This is Not a Love Song"). John Lydon, as Rotten now goes, waxes poetic about his second band, and since these days the man who wrote "Anarchy in the U.K." is prone to defend Trump against the "left-wing media," he's probably gotten even nuttier with age.
'Get Me Roger Stone'
Been reading way too much lately about the Trump confidant and political trickster? Well, here's an entire film about him. A Republican gadfly since the Nixon era, Stone no doubt proves an entertaining storyteller as he rattles off tales of political underhandedness and slippery shenanigans. You might even get a glimpse of his full-size Nixon back tattoo.
'Mr. Long'
The Japanese actor-turned-filmmaker known as SABU has made one of the looniest-sounding films in the fest. The great Chang Chen ("Crouching Tiger, Hidden Dragon," "The Assassin") plays a hitman who finds himself stranded without a passport in a remote Japanese village. So he learns to blend in. He even opens a noodle shop. The tone is reportedly all over the place, veering from hyper-violent to plaintive and chill.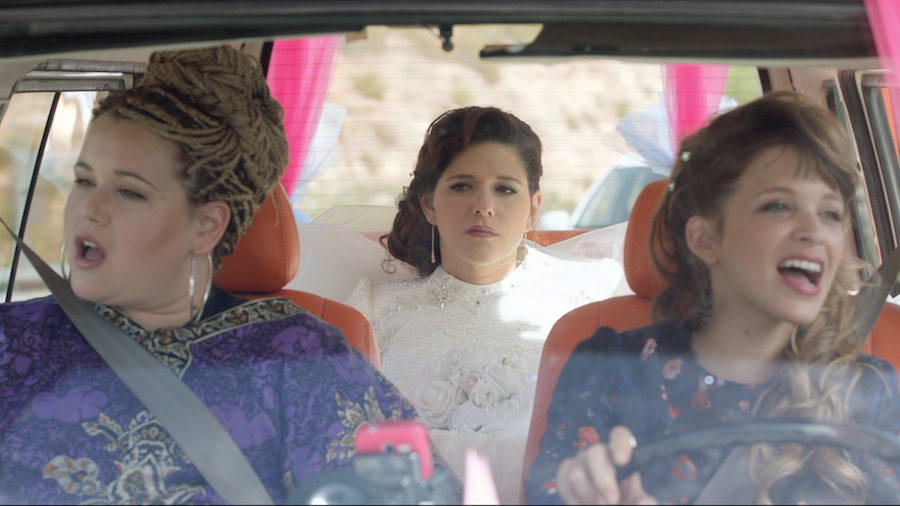 'The Wedding Plan'
With 2013's "Fill the Void," Orthodox Israeli filmmaker Rama Burshtein took us inside her cloistered community. She's finally back with "The Wedding Plan," which tells another, far more farcical-sounding look at marriage: After being dumped by her fiancee a month before their wedding, a young woman keeps the date, hoping something will happen before the big day.
'The Sensitives'
Described to us as "Todd Hayne's 'Safe,' only real," this documentary hangs with a family who've become allergic to what they believe are toxins in the environment. They must remain in a plastic bubble or else — just as Julianne Moore's housewife did in Hayne's ultra-creepy 1995 barnstormer. Sometimes real life is every bit as strange as fiction.
'Gilbert'
He has a voice that will scrape the inside of your ears even if you're wearing buds blasting death metal. But this look at Gilbert Gottfried reveals a surprising new side to the shrill comic: Maybe he's a nice guy? We learn about Gottfried's usual humble upbringing, as well as see him as a family man who didn't settle down until his 50s. Nearly every comic with a large persona is just doing an act. Next, let's see a doc about that secret progressive sweetheart Andrew Dice Clay.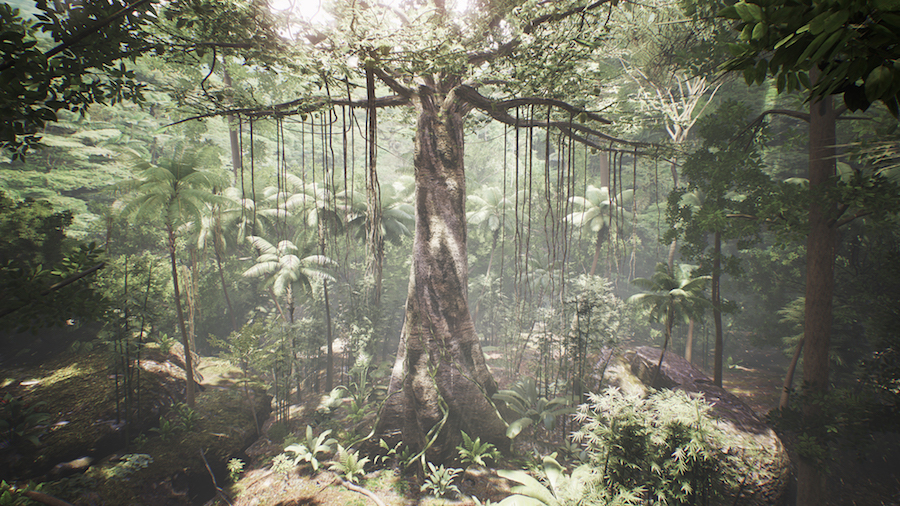 BONUS: The non-film part of the Tribeca Film Festival
As they say, television is finally better than the movies. Tribeca is one of the few fests to make what airs on the boob tube a priority. In addition to first looks at forthcoming programs like Ron Howard's Albert Einstein show "Genius" and "The Handmaid's Tale," there will be the first hour of Ken Burn's 18-hour "The Vietnam War," plus the premiere of the TV doc "I Am Heath Ledger," about the tragically late Oscar-winner.
Other visual arts are starting to creep into the mainstream. Though it's yet to have its big crossover moment, one of these days VR is going to go big. Get in there early with such experiences as "Island of the Colorblind," which allows participants to see life through the eyes of those afflicted, or "Treehugger: Wawona" (pictured above) an Earth Day event that lets you, well, hug trees. The big addition this year is a video games — an art form that still has to fight to be recognized as such. In addition to an "interactive arcade" and a "crowd play" that rings in the debut of "Marvel's Guardians of the Galaxy: The Telltale Series," there will be keynote talks, including one from video game lord Hideo Kojima, creator of "Metal Gear Solid."
The Tribeca Film Festival runs from Apr. 19 through Apr. 30. Visit the site for more titles, showtimes and tickets.
Follow Matt Prigge on Twitter @mattprigge