There's reason for optimism for the New York Islanders, even though expectations aren't that high for the upcoming 2018-19 NHL season.
While John Tavares won't ever be walking through those doors again, there has been a culture change for the Long Island-based club moonlighting as Brooklynites, at least for another year or two.
There's a new team president in Lou Lamoriello, a Hall of Fame executive responsible for building the Devils into a powerhouse in the '90s before fixing the once-broken Maple Leafs over the last three seasons.
He brought in head coach Barry Trotz, fresh off leading the Washington Capitals to their first-ever Stanley Cup title in June. There are plenty of question marks for a team now centered around Mathew Barzal, who led the Islanders in points as a rookie last season.
Here are some of the biggest storylines to watch this season, which starts tonight in Carolina against the Hurricanes (7:30 p.m. ET).
Islanders season preview: What to watch for
Barzal's sophomore campaign
Not that he had to wait long or anything, but the Islanders are officially Mathew Barzal's team. The reigning Rookie of the Year put up 85 points last season with 22 goals and 63 assists. He has shown great chemistry with fellow youngster and winger Anthony Beauvillier, but he will be responsible for slotting in on the first line to take John Tavares' place. No pressure, kid.
Believe in Barry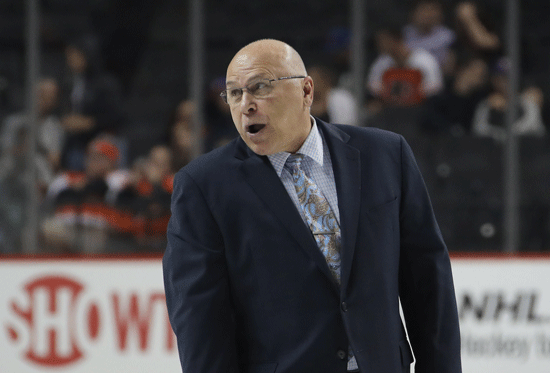 Due to the Washington Capitals dragging their feet on offering Barry Trotz an extension, the Islanders have picked up one of the greatest coaches in NHL history. Trotz ranks fifth on the NHL's all-time wins list with 762, just 20 behind legendary Islanders boss Al Arbour. Trotz is going to have his hands full with a roster that lacks depth when it comes to the skill department. But if there's anyone that can get the most out of this team, it's him.
A Worrisome Defense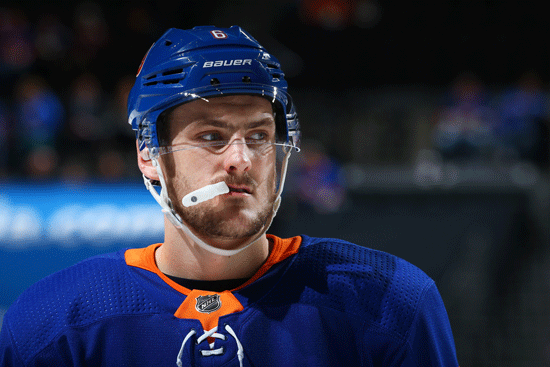 The Islanders had the NHL's worst defense last season, yielding a staggering 296 goals as injuries and inconsistent goaltending made their blue line sieve-like. They lost Calvin de Haan, one of their best defensemen, to free agency this summer and have not done anything to replace him or upgrade the defense in any way. It will be up to Johnny Boychuk, Nick Leddy and Ryan Pulock to lead the defense toward improvement.
Where Are The Kids?
It's one thing for a team to struggle with a roster of young players. However, the Islanders aren't exactly a youthful group: the opening-night roster has an average age of 27.4. There are five players over 30 and there will be no rookies featured. That's a frustrating fact for fans who were hoping to see the likes of Kieffer Bellows, Devon Toews and Josh Ho-Sang with the team this year.
Coming Home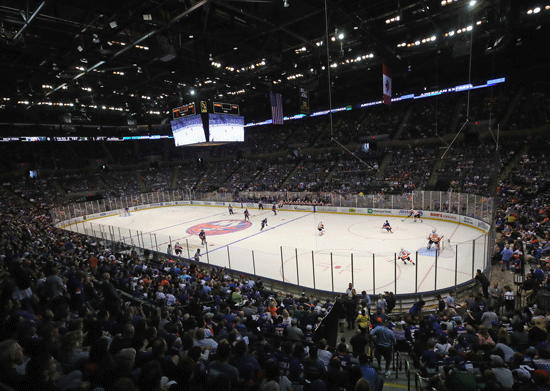 In what can only be described as a disastrous stay at the Barclays Center in Brooklyn, the Islanders will be playing 20 games at their original home, a renovated Nassau Coliseum in Uniondale, NY. A majority of the fanbase is still located out on Long Island and will show up in droves when the team plays their first regular season game there since 2015. The first scheduled game at the Coliseum will be on Dec. 1 against the Columbus Blue Jackets. Among notable games is a Dec. 10 matchup against the Pittsburgh Penguins and Apr. 1, when John Tavares and the Maple Leafs come to town.
Islanders season preview: Projected opening night lines
1st Line
Anthony Beauvillier-Mathew Barzal-Josh Bailey
2nd Line
Anders Lee-Brock Nelson-Jordan Eberle
3rd Line
Matt Martin-Casey Cizikas-Cal Clutterbuck
4th Line
Leo Komarov-Valtteri Filppula-Tanner Fritz
Defense
Adam Pelech – Ryan Pulock
Thomas Hickey – Nick Leddy
Luca Sbisa – Johnny Boychuk
Goalies
Robin Lehner
Thomas Greiss
Islanders season preview: Projected Metropolitan Division Standings
Pittsburgh Penguins- 104 pts.
Washington Capitals- 101 pts.
Philadelphia Flyers- 99 pts.
Columbus Blue Jackets- 98 pts.
New Jersey Devils- 90 pts
Carolina Hurricanes- 86 pts.
New York Islanders– 81 pts.
New York Rangers- 76 pts.
Follow Joe Pantorno on Twitter @JoePantorno