We can't say we blame you if you weren't aware that there's a 2018 Winter Olympics mascot. But, no, it's not the first Olympics mascot and, judging by its cuteness, it's far from the last.
Wait, there are Olympic mascots?
Yes, and we're not talking about people who embody the idea of the Olympics to you, like Michael Phelps. We're talking sports team level, large furry costume-clad mascots.
Olympics mascots aren't special to the winter games, either. Although, it might seem that way since the 2014 Winter Olympics in Sochi had not one, not two, but three mascots. (Yes, really: the Hare, the Polar Bear and the Leopard.) This year is no exception to the rule, so yes, there is a 2018 Winter Olympics mascot.
What is the 2018 Winter Olympics mascot?
Meet the oh-so-adorable 2018 Winter Olympics mascot: Soohorang, the white tiger.
Despite his constantly cuddly look and permanently dancing feet, Soohorang actually comes from a sobering source of inspiration. The white tiger has long been considered the guardian animal of South Korea, and the 2018 Winter Olympics mascot got his name from a Korean word, "Sooho," which means protection.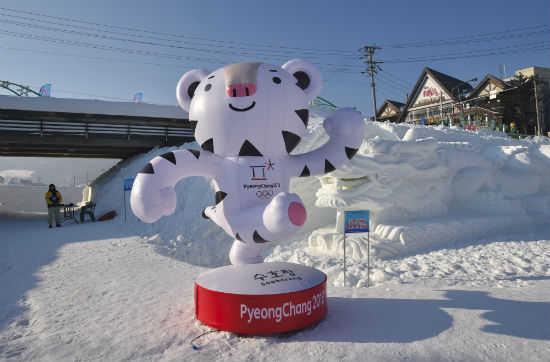 With tension between the U.S., allies with South Korea, and North Korea on the rise, the name and symbolism feels like it has greater meaning than simply a benevolent wish of protection and good luck for the athletes and spectators flocking to Pyeongchang for the winter games.
Is the black bear also the 2018 Winter Olympics mascot?
You'll notice in pictures that Soohorang the white tiger is frequently accompanied by a black bear. Although there's only one 2018 Winter Olympics mascot (Soohorang), this black bear, named Bandabi, is the 2018 Paralympic mascot.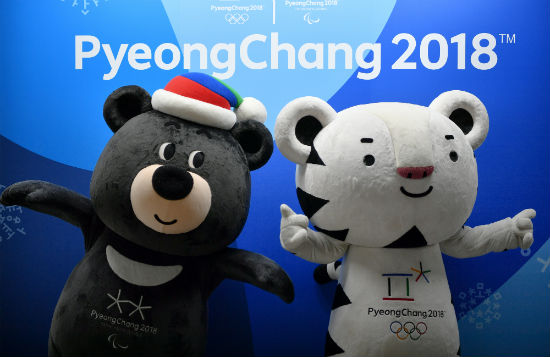 Bandabi is based on the Asiatic black bear, which is also a central figure in Korean folklore and culture. The bear symbolizes strong will and courage, while specifically the Asiatic black bear is the symbol animal of Gangwon Province, in which Pyeongchang is located.
What do Olympic mascots do?
Olympic mascots are there for the symbolism, not because they actually physically do anything involved with the games. They "give concrete form to the Olympic spirit, promote the culture of the host city, and give the event a festive atmosphere," according to the official Olympics website. Less significantly, unless you're a social media fanatic, they serve as the perfect backdrop for your selfies if you're lucky enough to be able to attend the 2018 Winter Olympics.