The BET Awards went down on Sunday night and there was a good helping of nostalgia — but modern acts were recognized, too. Here are the three best moments from the awards show that, spoiler alert, Beyonce didn't show up to. 
Chance the Rapper's plea for justice
Chance the Rapper was awarded a Humanitarian Award for his philanthropic work and recent $1 million donation to Chicago's public school system. In his acceptance speech, he touched on police brutality in a cry for justice for the black community.
He also had a pretty sweet opening act: no other than Michelle Obama (pre-taped video), who is behind the 24-year-old 100 percent. "In addition to making some really amazing music, Chance has been taking that big, bright spotlight that follows him around and he's shining it on young people in our hometown of Chicago," Obama said. "And with these passionate efforts, Chance is showing our young people that they matter."
All the reunions
After receiving the 2017 Lifetime Achievement Award, New Edition took the stage in all white to perform "If It Isn't Love," which I'm going to go ahead and listen to right now, because feels!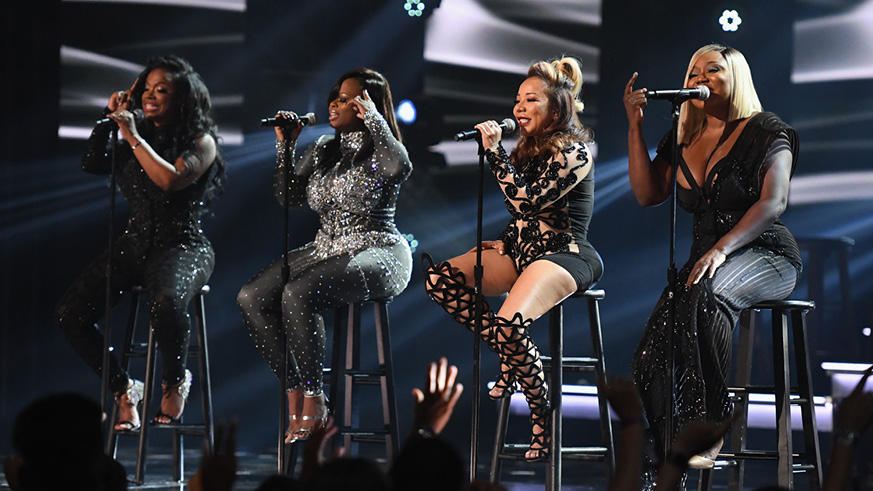 Xscape reunited after a 18-year hiatus, giving the people the 90's R&B nostalgia they so want and richly deserve. Did you even know how much you missed them? You know, besides Kandi Burruss being on "Real Housewives of Atlanta"?
Beyonce speaks for the first time since the birth of her twins
While Beyonce didn't actually show up — and Solange didn't mention our newborn twin saviors at all — the "Lemonade" queen and y'alls fave still had a message to deliver. She just had her proteges Chloe x Halle do it for her.
"Thank you BET for this award and your tremendous support of 'Lemonade.' This has been a journey of love, of celebrating our culture, honoring the past, and approaching the present and future with hope and resolve," the speech began. "Thank you to my mother Tina Knowles Lawson for being my biggest, biggest teacher and consistent influence. Thank you to my entire family for so much love."
Okay, but what of the children, Beyonce? Can we get a scrap?