The royal family has a whole lot of regulations to abide by, as one would expect. They must bow and curtsy for the Queen, sit a certain way and dress appropriately. And, royal family rules on food are strict as well.
Here are five rules you'll find rather interesting.
A short list of royal family rules on food
These might make you think twice about pursuing a life as a royal (even if you do want to take a stab at dating Prince Harry's single and very handsome cousin Louis Spencer). 
The royal family can't eat garlic
On Master Chef Australia, Duchess Camilla, the second wife of Charles, Prince of Wales (who's next in line to the throne), reportedly said that garlic is a "no-no" because you're constantly interacting with people.
As former palace chef John Higgins said, it's "in case you get the royal burp."
Darren McGrady, who cooked for the royal family for 15 years, told MarieClaire.com in October 2017, "The Queen would never have garlic on the menu. She hated the smell of it, she hated the taste of it."
Garlic is even reportedly banned from Buckingham Palace.
This is one of the royal family rules on food that Meghan Markle may not be too fond of — a favorite dish of hers is Filipino-style chicken adobo, which contains a generous amount of garlic.
Markle, though, is allowed to eat garlic in private, according to Express (so, that's good news).
They must stop eating when the Queen does
When the Queen finishes her meal, the royal family (and guests) must reportedly stop eating too.
Queen Victoria was known for finishing her dinner quite fast, and guests had to keep up if they wanted to get a taste of theirs.
Kate Hubbard, author of the book "Serving Victoria: Life in the Royal Household," said in a 2013 interview that Queen Victoria "ate both a great deal, but she also ate extremely fast. She loved her food. She was greedy and she gobbled. She liked her dinners to last no more than half an hour. Guests would quite often find their plates whisked away while they were still eating because once she had finished, all the plates were removed. She was a hearty eater and she was a fast eater."
She confirmed that when the Queen was done eating, "your time was up."
This is depicted in Victoria & Abdul (2017). Watch below (in Spanish because, after much digging, that's the only clip available on YouTube) how fast Queen Victoria flies through her meal:
They can't eat shellfish while traveling
One of the royal family rules on food states that they must avoid eating shellfish while abroad. This is to prevent food poisoning and other diseases caused by bacteria found in shellfish.
According to BBC, Queen Elizabeth II also refrains from comsuming "rare meat," tap water and "any food that is too spicy or exotic" while traveling for similar reasons.
They tend to be strict with seasonal foods
McGrady told RecipesPlus regarding one of the royal family rules on food, "You can send strawberries every day to the Queen during summer at Balmoral [Castle] and she'll never say a word."
But, he warned, "Try including strawberries on the menu in January and she'll scrub out the line and say don't dare send me genetically modified strawberries. She absolutely does eat seasonal."
In fact, there's a special garden in the Balmoral Castle, the Queen's Scottish "summer retreat," where strawberries are grown.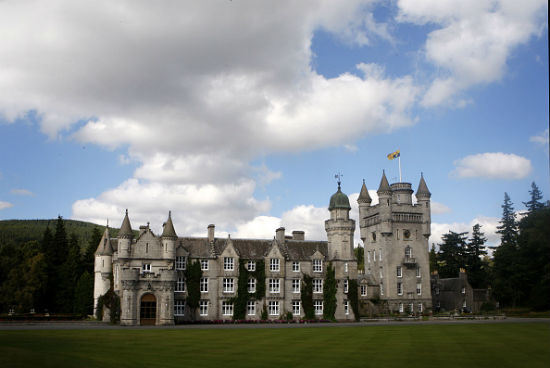 At Buckingham Palace there is no potatoes, rice or pasta
McGrady revealed to The Telegraph that you'll rarely see potatoes, rice or pasta for dinner at Buckingham Palace (the Queen won't tolerate those either).
They aren't completely banned, but dishes with these foods are reportedly saved for special occasions.
McGrady also revealed that Queen Elizabeth II's breakfast includes two non-negotiables: tea and Cornflakes.