Easter is nearly here! Meaning, it's time to get your home picture perfect to celebrate the holidays.
Oh, you've procrastinated? No big. We scoured the web for the easiest, most festive DIYs. Here are five Easter hacks from our favorite design bloggers: It's easier than you think to have an Instagram Explore page-worthy dining room. Head to the individual blogs for step by step instructions!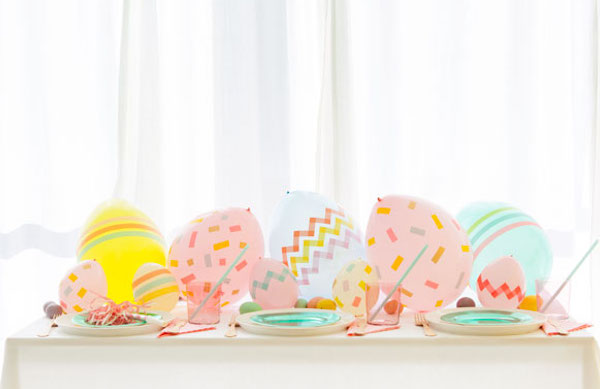 A bright centerpiece
The key to creating an unforgettable tablescape is creating a bright, welcoming centerpiece, like this Balloon Easter Egg Centerpiece from Oh Happy Day. The materials are simple — you just need balloons, washi tape and scissors. They're versatile too: you can arrange them down the center of your table, or hang them on your walls or ceilings.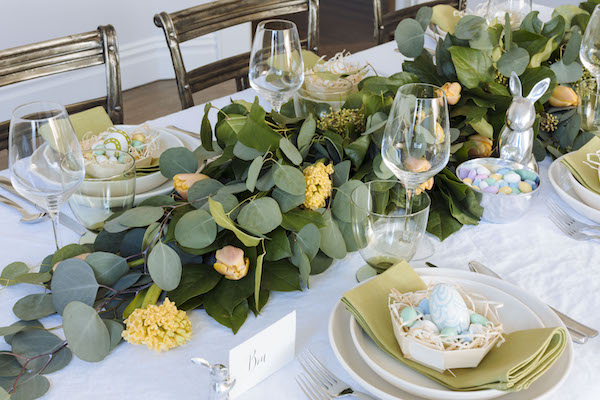 Use greenery to celebrate spring
Angie Chang from Chairs + Cups suggests sticking to a few colors to keep your look cohesive. Garlands are a beautiful, no-fuss way to  bring a little spring to your Easter celebrations. Simply wrap clusters of greenery — seeded eucalyptus and lemon leaf work great — around a floral wire. Next choose one or two flowers to bring out your accent color, and a third in a similar hue to add a pop, and voila!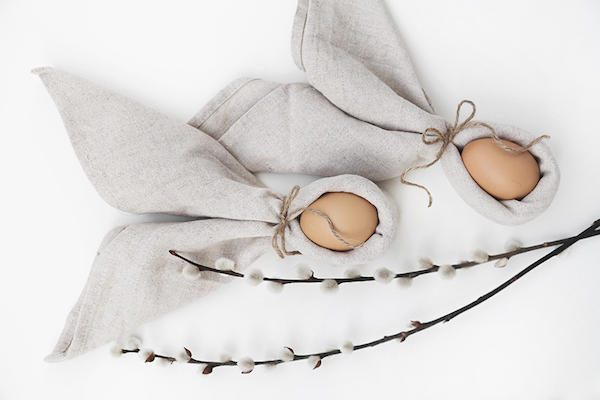 Set the table with a little imagination
Here's Easter decoration gone Scandanavian for you less proactive decorators: Tie rabbit ears around your Easter eggs. Frida Ramstedt at Trendenser notes you only need linen napkins, hemp rope and, of course, an egg or two.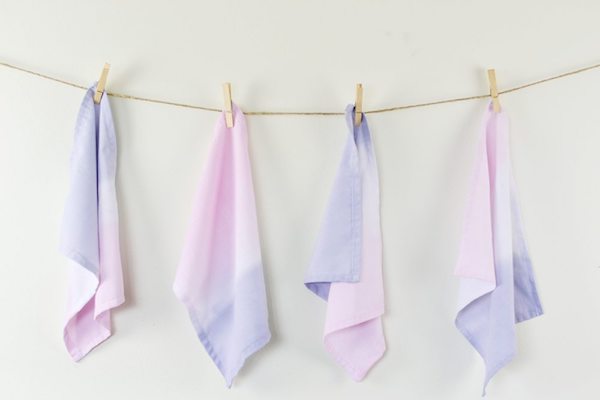 Include a delicate ombre touch
Dip dyed napkins? Yes please. Darling has the perfect Easter hack: Celebrate soft pastels with this project. You'll need two dye colors, a set of cotton or linen napkins, two containers for dipping and rubber gloves.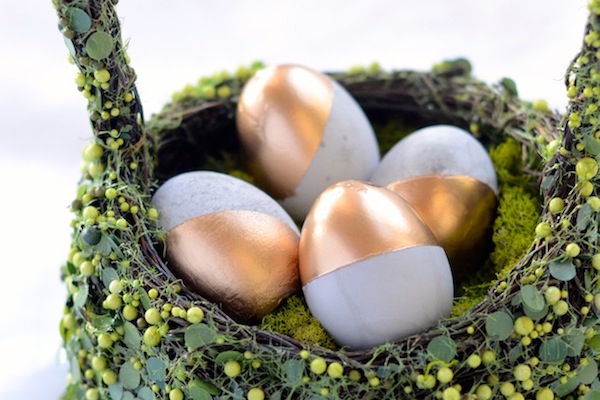 A minimalist twist on the Easter egg classic
No Easter is complete without dedicating plenty of time to decorating Easter eggs. But these minimalist cement Easter eggs from Camille Styles are a crafter's dream. Using eggs as mold, this DIY is easy and quick to make. Plus, they're reusable. You'll need drained eggs, a plastic container, a stick, a craft knife and, Rockite expansion cement (available at Amazon, or your local hardware store). Pro tip: you can add a bit of gold spray paint if you're feeling fancy.