Authorities are fighting two California wildfires: the Butte County Camp Fire, which is being called the deadliest in a century, and the L.A. and Ventura County Woolsey Fire. Both started on November 8 and have caused mass evacuations and damage to surrounding areas.
The death toll from the Camp Fire rose to 63 on Thursday night. Add that with the three victims of the Woolsey Fire and the statewide death total is now 66.
More than 600 people, many of whom are older adults, are reported missing, according to NPR. This fire alone has destroyed close to 12,000 homes and other structures.
Tens of thousands were evacuated, and California was forced to issue a warning about air quality. 
Authorities are also dealing with smaller Southern California wildfires, like the Hill Fire, though now contained.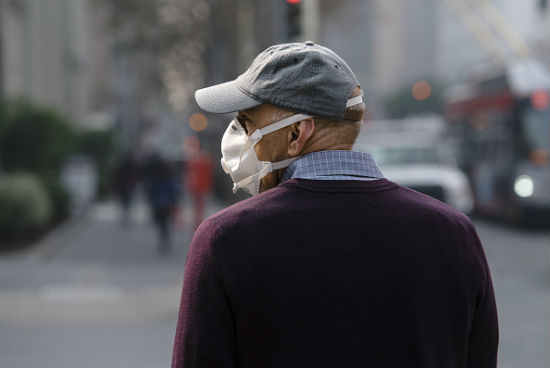 "Right now, the Federal Emergency Management Agency is working with 700 open disasters," FEMA Administrator Brock Long said on Wednesday. "All these disasters take multiple years to get through."
Nevertheless, there are countless organizations raising money for reconstruction efforts and those affected by the California wildfires.
According to The Redding Record-Searchlight, monetary donations are best, as representatives of many evacuation centers say there's limited space to put items sent to them. 
California wildfires: Donate to five relief organizations
Again, monetary donations are preferred. 
Southern California Disaster Relief Fund
United Way of Greater Los Angeles and United Way of Ventura County have partnered up to create the Southern California Disaster Relief Fund to provide long-term support to low-income families affected by the Hill and Woolsey fires specifically.
"For those who are already struggling to make ends meet, this disaster can push them into poverty or homelessness," the fund's donation page reads. As of publication, they've raised over $300K out of their $1 million goal. A percentage of the fund will support the American Red Cross immediate response efforts.
To donate, visit unitedwayla.org. Text 2018fires to 41444 to send a donation to Ventura County only.
American Red Cross
"After a disaster hits, the American Red Cross witnesses the incredible generosity of people from across the country who want to help in any way they can with donations of items like clothes, shoes, food and household items, but the reality is, cash donations are best," a Red Cross representative tells Metro.
You can help people affected by the California wildfires by visiting redcross.org. Call 1-800-RED CROSS, or text the word CAWILDFIRES to 90999 to make a $10 donation.
These donations enable the Red Cross to prepare for, respond to and help those recovering.
California Community Foundation's Wildfire Relief Fund
According to the California Community Foundation website, they've raised over $5 million in support relief ever since they opened the Wildfire Relief Fund in 2003.
You can send a donation online, or mail a check to the following address:
California Community Foundation

221 S. Figueroa St., Suite 400

Los Angeles, CA 90012
Also on their website is more information about places accepting donations for those affected by the Camp, Hill and Woolsey fires respectively. For instance, there's the North Valley Community Foundation's Camp Fire Fund and the Ventura County Community Disaster Relief Fund.
Habitat for Humanity
Darrell Steinberg, mayor of Sacramento, tweeted out on Monday that monetary donations to the Red Cross and Habitat for Humanity are preferred.
To donate to Habitat for Humanity's Wildfire Disaster Recovery fund, directly going towards rebuilding efforts in areas affected by California wildfires, click through to habitatca.org.
The Salvation Army
The Salvation Army also set up a California wildfire relief fund to provide personal necessities and shelter to victims and first responders.
To donate to Camp Fire relief efforts specifically, click through to the Salvation Army's Del Oro Division. To donate to relief efforts for the Southern California fires, click through to salvationarmy-socal.org.
California wildfires do serious damage, and every donation counts towards rehabilitation and recovery.