With CMJ no longer carrying the mantle of the best music festival focusing on new music in New York City, the Northside Festival in Williamsburg, Brooklyn has taken up this noble cause. Starting on June 6th and going strong through the weekend, the Northside Festival will showcase both some of the best local rising talent on the scene and some serious heavy hitting headliners — all playing at various venues throughout the North Brooklyn neighborhood. Festival goers can purchase offical badges in order to get first-come-first-serve entry to all of the shows throughout the week. If not, you can check to see if venues are selling individual tickets online or at the door. The schedule itself can be a bit overwhelming. But, we took the time to pick five shows that you absolutely need to check out if you plan on joining in on the fun.
5 shows you need to check out at this year's Northside Festival 

[Photo Credit: Getty Images]
Liz Phair performing "Girly-Sound to Guyville"
Venue: National Sawdust
When: Thursday, June 7th
Time: 8pm — 11pm
Where: 80 N 6th St, Brooklyn, NY
Tickets: Sold-out, but you can get in with a badge.
This year has been a special year for Liz Phair. Matador Records released a deluxe box set of her breakout album "Exile in Guyville" to commemorate its 25th anniversary. The box set included two never released tape cassettes known as the "Girly-Sound tapes" and she will be performing that material as well as songs from "Guyville" for this year's Northside Festival at National Sawdust June 7th with support from Soccer Mommy.
RIPS, Michael Beach, Pale Joyride, and David West
Venue: Alphaville
When: Friday, June 8th
Time: 8pm — 12am
Where: 140 Wilson Ave, Brooklyn, NY 11237
Tickets: Free with a badge. $8 in advance or $10 at the door.
Brooklyn based band RIPS have been, well, ripping it up at local venues for a while now with an intricate guitar sound that recalls other NYC legends Television but with an attack that is all their own. They'll be joined at Bushwick's tiny DIY venue Alphaville for Wild, Wild Life's official Northside party by like-minded Australian indie-rocker Michael Beach as well as Pale Joyride and David West.
All day party with Protomartyr and Deerhoof
Venue: Elsewhere
When: Saturday, June 9th
Time: 5:30pm — ??
Where: 599 Johnson Ave., Brooklyn NY 11237
Tickets: Free with a Northside badge. $20 in advance. $25 at the door.
Okay, so this BrooklynVegan official all day party might take the cake of best overall lineup at this year's Northside Festival. Both Protomartyr and Deerhoof are two of the most genre pushing and exhilarating live bands currently going and seeing them both on the same bill will surely be a night to remember. Oh, and there are tons of bands playing all day starting at 5:30 throughout Elsewhere's massive show space. Opening the show will be Corridor, Tess Roby, Sloppy Jane, FRIGS, Renata Zeiguer and Eaters.
Pitchfork rising artists showcase
Venue: Music Hall of Williamsburg
When: Saturday, June 9th
Time: 7pm — 12am
Where: 66 N 6th St, Brooklyn, NY
Tickets: Free with a Northside badge. $15 in advance. $17 at the door.
This Pitchfork sponsored showcase will bring some of their hand picked "rising" artists to the Northside Festival. Acts include ex-model turned rapper Chynna, Standing on the Corner, Empath, Madison McFerrin and Half Waif. Music Hall of Williamsburg will most likely be the biggest stage any of these artists have played up to this point so you might get a chance to check out some rising stars before they blow up.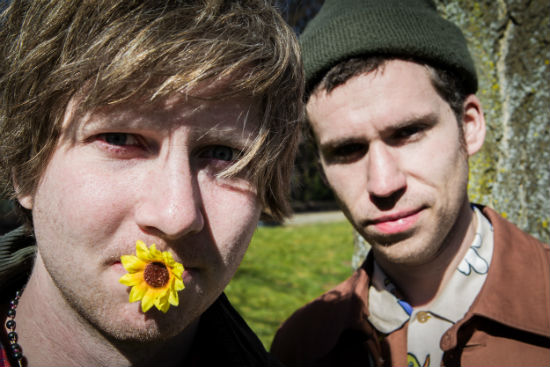 Parquet Courts on a boat!
Venue: Aboard the Liberty Belle Riverboat
When: Sunday, June 10th
Time: The ship departs at 7pm
Where: Pier 36 – 299 South Street
Tickets: Sold out. But, when there's a will there's a way.
Now this is the perfect way to cap off this year's Northside Festival. Enigmatic post-punk greats Parquet Quarts will be playing this Northside and Rocks Off presented cruise with support from jazz great Hailu Mergia. Tickets are sold out. But, maybe some seasick passengers will put some up on stubhub?