It is happening again — finally. Twenty-six years ago, "Twin Peaks" was canceled, having fallen from the biggest show in the world — and one that would inspire countless TV masterpieces — to a punching bag. But real fans stuck with it, even during the 10 episodes or so during the second season that were a total drag, a shadow of its former self that turned audiences against it. Since the (amazing) final episode and its huge cliffhangers, they've wondered what would have happened next, assuming they'd never find out. And because we definitely deserve nice things right now, we're about to learn what happened after all.
With the third season of "Twin Peaks," every single episode helmed by creators David Lynch and Mark Frost, due on May 21 on Showtime, perhaps you've been on an epic bingewatching jag. (Maybe you've even been watching some Lynch films, too.) If you haven't done this, consider this a refresher:
Warning: This piece contains spoilers for the original run of "Twin Peaks"
When last we saw Agent Cooper…
In the closing episode of Season 2, Kyle MacLachlan's Agent Dale Cooper had entered the otherworldly Black Lodge. He met with Laura Palmer's doppelganger, who said "I will see you again in 25 years." (Hey, she was only one year off.) He watched villainous Windom Earle eat it, but only after he stabbed him. He saw his ladyfriend, Annie (Heather Graham), covered in blood, who was later revealed to have been killed. And finally, in one of the great TV cliffhangers, we learned that Agent Cooper — the most decent fed in the universe, who loved a good slice of cherry pie as much as he loved solving mysteries — was possessed by BOB, the malevolent spirit that caused the death of Laura Palmer.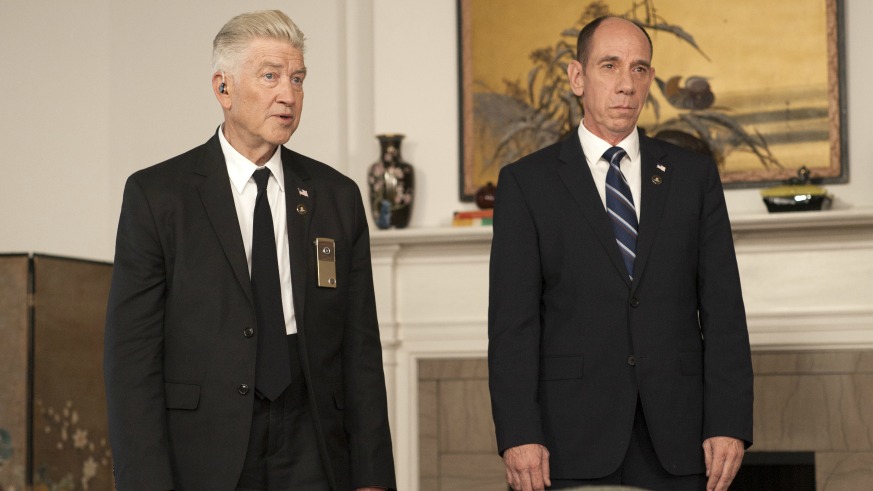 In memoriam
Twenty-five years is a long time, and in the interim numerous, beloved "Twin Peaks" actors have passed on. Michael Parks (Jean Renault) died last week. Jack Nance (Pete Martell, and a Lynch regular) passed in 1996. We're beyond stricken that Don S. Davis, aka crusty but loving Major Briggs, left us in 2008. David Bowie only appeared for a deeply confusing minute in the prequel movie, "Fire Walk with Me," and he was unable to film any new scenes before his death last January. And then there's Frank Silva, otherwise known as demonic BOB, who died in 1996, ensuring his face won't be haunting our nightmares this season.
Some actors died recently and were able to film their roles before passing. Those include Miguel Ferrer (prickly forensics specialist Alan Rosenfield, pictured above next to David Lynch's Gordon Cole), Warren Frost (Dr. Will Hayward) and Catherine E. Coulson, who died in 2015 but was able to film her scenes as the Log Lady before she departed.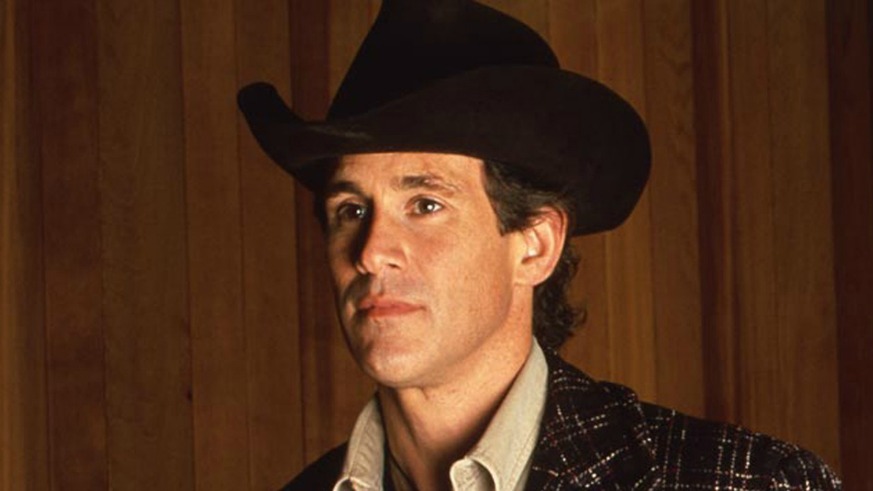 MIA
Not everyone is back. The biggest missing person is one of our main heroes, Sheriff Harry S. Truman, played by Michael Ontkean (pictured above), who retired a number of years back and couldn't be coaxed back to the show. Lara Flynn Boyle is not on the cast sheet, meaning we'll never find out what happened to Donna Hayward. (Boyle was also not in "Fire Walk with Me," replaced by Moira Kelly, who is also not returning.) The same goes for Piper Laurie (Catherine Martell), Ian Buchanan (dandy Dick Tremayne), even Michael J. Anderson (aka the backwards talking dwarf known as The Man from Another Place). We never found out whether hissable wife-beater/criminal Leo died or not, but actor Eric Da Re is apparently not returning. And in case you forgot, Joan Chen's Josie Packard, Heather Graham's Annie, Victoria Catlin's Blackie, Chris Mulkey's Hank Jennings and Sheryl Lee's other character, Maddy Ferguson all died on the original show.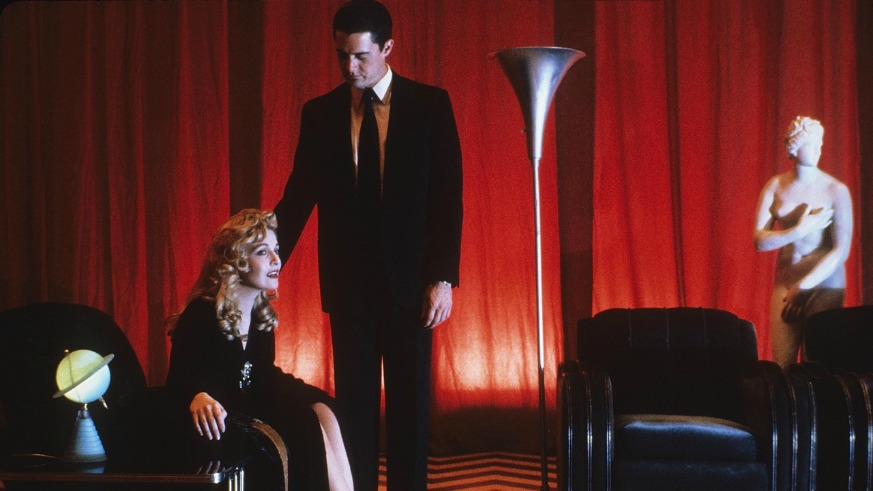 But you should watch the prequel
It was hated upon release, but we think "Twin Peaks: Fire Walk with Me" — which arrived a year after the show's cancelation, when most viewers were still angry at the show's declining quality — is something like a masterpiece. But if our recommendation isn't enough to get you to watch it (and it streams on Hulu), then there's this: Lynch himself has said knowledge of the prequel movie is important to following the show. We don't know exactly what he means, but you should watch what happens to Laura Palmer (Sheryl Lee) before she was wrapped in plastic.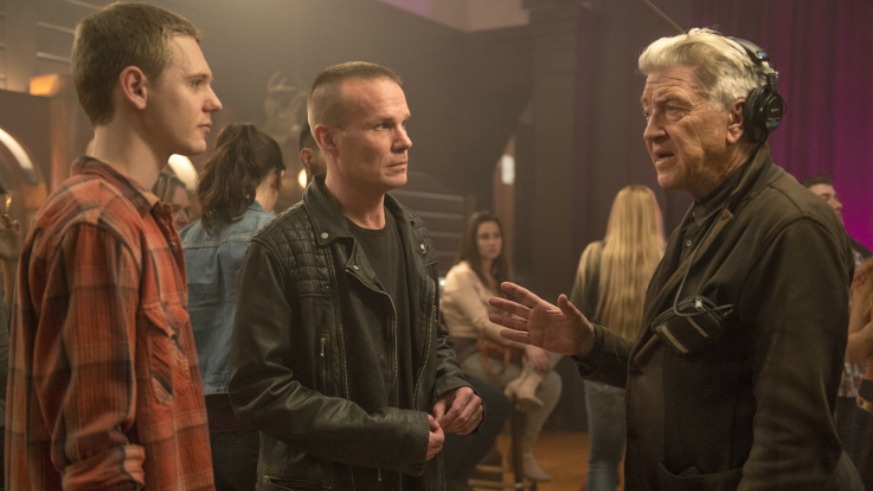 How weird will it be?
Perhaps of all questions pertaining to new episodes of "Twin Peaks," this might be the most pertinent. Lynch (pictured above, on the left, next to Jake Wardle and James Marshall) hasn't made a movie in 11 years. Even then, it was "Inland Empire," a three-hour, purely avant-garde head-scratcher that's absolute genius but not, shall we say, particularly accessible to regular audiences. Meanwhile, "Mulholland Dr.," his last "proper" film, came out 16 years ago. He might be a bit rusty — or he might have gone so off-the-deep-end in terms of weirdness that this "Twin Peaks" may instantly confuse, perplex and irritate the masses.
Or maybe it won't! Lynch did collaborate on every episode with co-creator Mark Frost, who was always there to rein in a filmmaker whose popularity sometimes seems almost as mysterious as his films. And we're guessing Showtime wouldn't be aggressively advertising the series if it was completely indecipherable. We may indeed get the show we used to love, only a little older and a little different. Either way, these are exciting times to live in.
Follow Matt Prigge on Twitter @mattprigge