Cyber Monday is one of the biggest shopping events of the year, but some major retailers offer discounts on the best gadgets, appliances and must-have attire all week long. So, if you can't browse online today, rest assured that you have time to check out Cyber Week deals from a handful of stores.
New York University marketing professor Russell Winer told Metro before the Thanksgiving holiday that online retailers will still see "an uptick in sales" on Cyber Monday and Black Friday, but "the importance of any particular day is declining."
"People are shopping any time, anywhere, obviously, and I wouldn't be surprised if in fact at some point, Cyber Monday and Black Friday cease to exist," he continued.
Regardless, it was estimated that consumers would spend a grand total of $59.6 billion during Black Friday weekend. And the shopping won't stop there.
Cyber Week 2018 is upon us, and we've brought you a handy guide for navigating these extended deals you won't want to miss.
Cyber Week deals to check out
As with all discounts, the early bird gets the (best) worm. Here's a preview of stores with Cyber Week deals this year.
Amazon
From today through Saturday, December 1, Amazon will offer deals in every department. For instance, you can get the newest version of an Amazon Echo Plus, originally $149.99, for $109.99. You can also save up to 50 percent off select Crocs (because they're still around).
Find all of Amazon's Cyber Week deals at amazon.com/cybermonday.
Best Buy
Best Buy is offering select Cyber Week deals through December 1. According to the retailer's website, shoppers should expect "deep discounts" on "high-tech products that are usually pricey." This includes sales on Smartphones, video game consoles and TVs. And, shipping is free through December 25. 
Make sure you're checking bestbuy.com every day this week for what's available on the site.
Target
All week long, through December 1, Target is offering Cyber Week discounts. For one, you can buy a Swagtron Metro Hoverboard with LED lights, originally $229.99, for only $150. Find these week-long deals at target.com/weeklyad.
Target is also having daily deals on products.
"Each day throughout Cyber Week guests will find new sales and our lowest prices of the season," Mark Tritton, Target's executive vice president and chief merchandising officer, said in a news release. For instance, on November 27 only, you can get 30 percent off Target-exclusive home brands.
JCPenney
Shop Cyber Week deals on JCPenney.com through Wednesday, November 28. Women's, men's and kid's clothing will be 25 percent to 60 percent off for select styles, according to TIME, and clearance will be up to 70 percent off.
Macy's
Most of Macy's Cyber Monday deals last through Wednesday, November 28 as well. And, if you spend over $25 online, you get free shipping.
As of today, 75,000 items across furniture, home, shoes, etc. are included in Macy's Cyber Week specials.
Barnes & Noble
A handful of sales extend through this week at barnesandnoble.com. For instance, CD, DVD and Blu-Ray purchases will be up to 60 percent off through Sunday, December 2.
Also included in Cyber Week deals is Barnes & Noble's "Great Gifts 3 for $25" special where you can choose three items from a selection of hundreds for just $25. This starts on Tuesday, November 27 and lasts through Wednesday, November 28.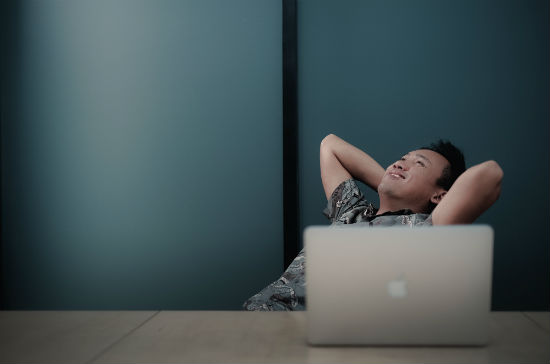 Cyber Week deals exist. So, sit back, relax and remember to shop smart!