Gifts for college graduates can be hard pick out, so we did it for you. Take it from someone who is waiting to graduate, these seven gifts are perfect for a a new grad. From style to tech these gifts won't dissapoint, cost way less than tuition and will also go a long way toward your graduates future!
1. Personalized Blanket – $55.99
If you're looking for a gift your graduate will actually use this is it. Get your grad a blanket for their new place (even if that place is your couch). This one you can personalize to their achievement! You can customize by colors, school and leave a message to remind your grad that you're proud of them.
2. Plane Tickets – Prices vary
The best thing a grad could get after four long years of college is a much needed vacation. Surprise them with a cheap flight to warmer weather or a new country – their reaction won't disappoint. If you don't know where to start, flights to Orlando right now are starting at $132!
3. Watch – starting at $100
Whether you're shopping for him or for her, a watch is a classic graduation gift. Get them ready for the professional workplace that'll ensure they are never late. Congratulate your grad by giving them a timeless gift they'll use forever.
4. Bag / Wallet – starting at $50
Any grad going into a professional field is going to need a new handbag or wallet. If you want to get your grad a gift that won't go to waste – a professional wallet or handbag is a perfect option. Get them one that will have them looking and feeling their best as they head out to interviews or to a new workplace!
5. Business Card Holder – $7.99+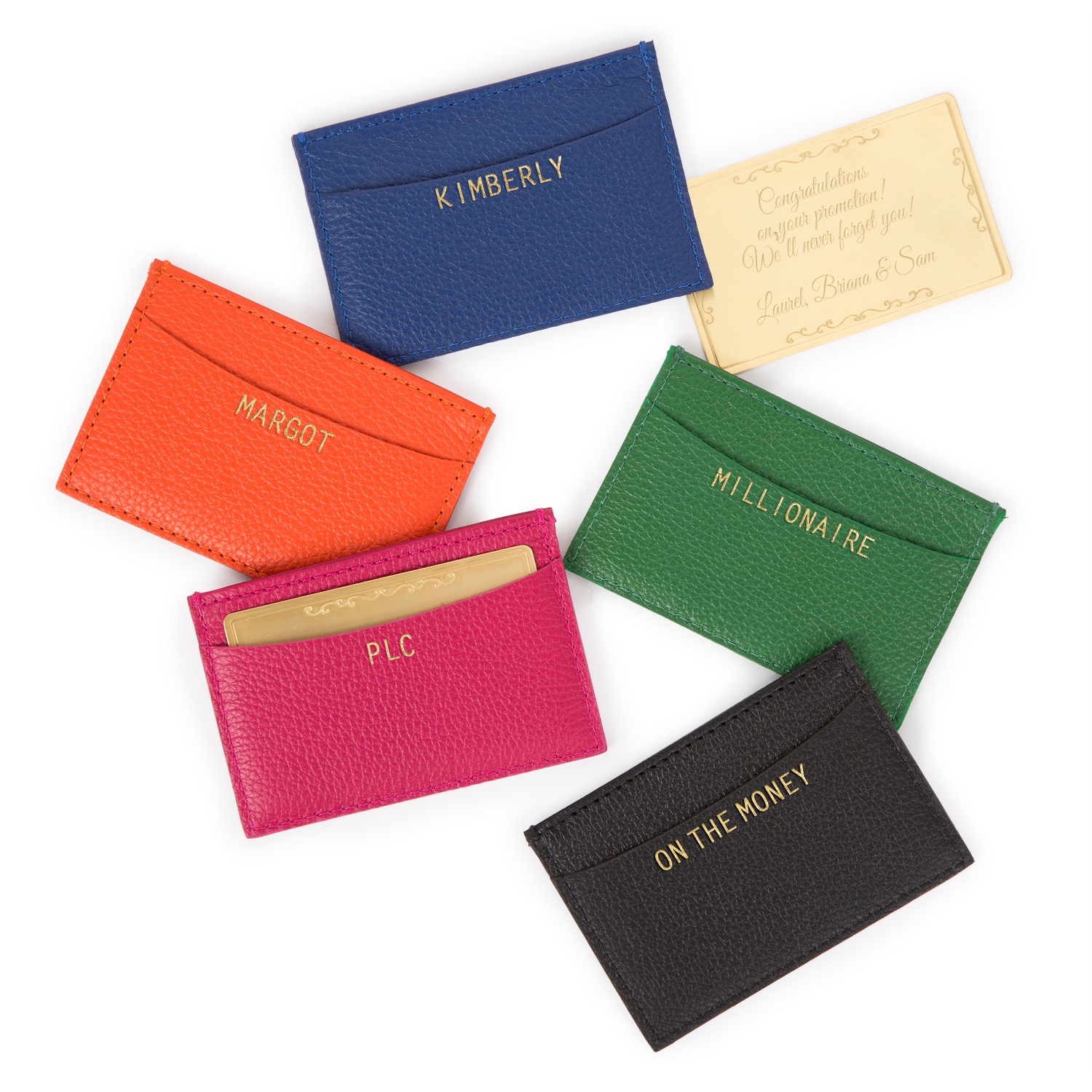 With a first job comes first business cards. Don't let your 20-something cram their fresh business cards into their wallet.  Instead get him or her nice personalized or monogrammed one for their pocket or desk.
6. Cold Brew Coffee Maker – $80
This is the perfect gift for your coffee-loving graduate. A strong cup of cold brew coffee over ice is the best way to start a hot summer workday and it'll save them money from expensive coffee runs.
7. Kindle – $79.99+
Whether you have a graduate with a new degree in English or engineering – a Kindle is a great gift idea. They'll need something to read on those long commutes to work, their lunch break or on the beach this summer.