Whether you're going paleo, gluten-free, losing weight or just trying to eat right for a long life, it can be tough weeding through the grocery aisles as packages promise good health (and a butt that looks great in your jeans).
Before you make your healthy choices, take a look at our list of seven foods that pretend to be healthy, but are secretly holding you back.
Green juices
Green is the color of life and springtime newness, so drinking the green stuff should be healthy, right?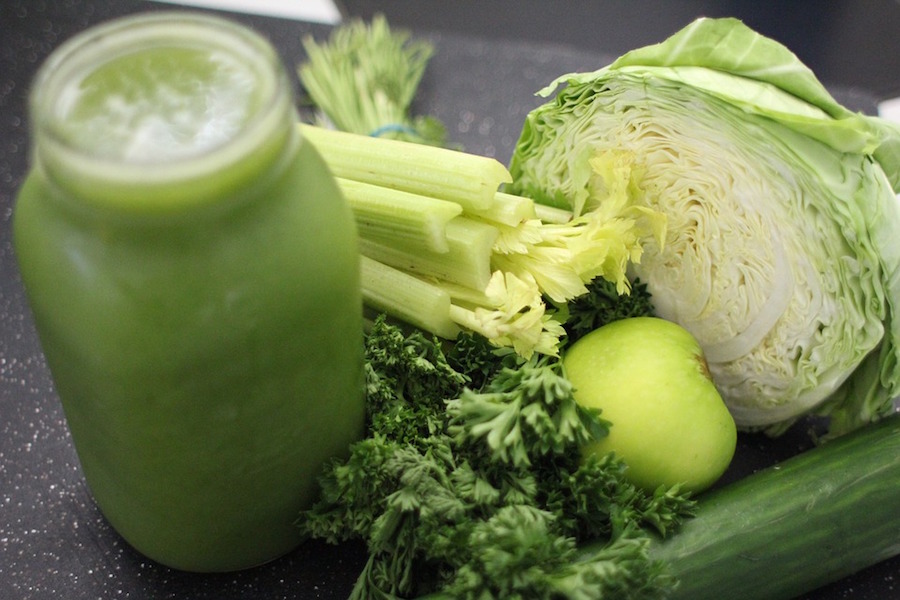 Vegetable juices aren't unhealthy, but even if you juice your veggies without any added sugar or fruit, you're missing out on fiber, which can leave you feeling less full and result in a binge session later.
Fiber naturally occurs in foods like whole grains, fruits, vegetables and nuts. Whether you buy juice or make it yourself, you might only get one gram of fiber in a one-cup serving – a long way from the American Heart Association's recommended daily intake of 25 to 30 grams.
Insoluble fiber is what people think of as "roughage." Insoluble fiber isn't broken down by the gut and keeps your colon exercised and your bowels happy. Soluble fiber helps keep you feeling fuller longer, which is why eating an apple keeps you feeling satisfied longer than a glass of apple juice does.
Sushi
Sushi, high-protein and low-carb, makes us feel like we're eating a superfood, but there are a few things you need to look out for when going raw.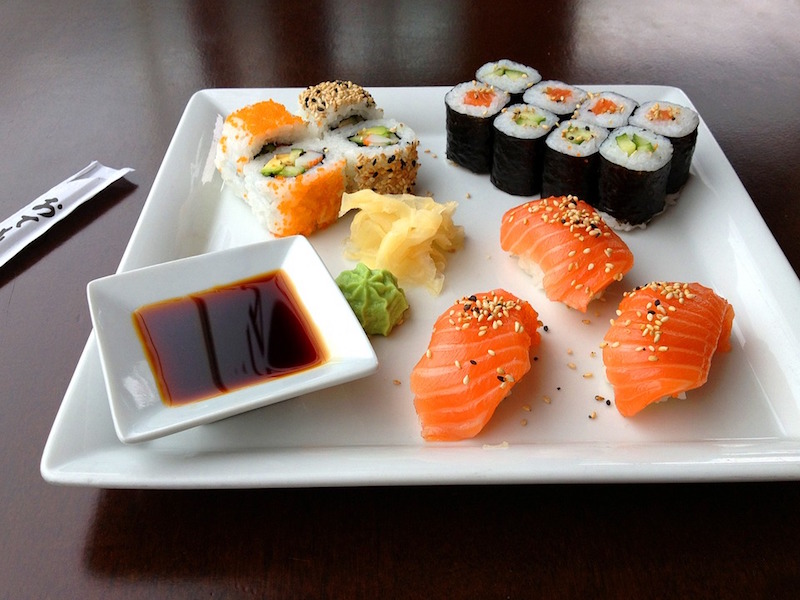 "Entourage" star Jeremy Piven'smaintaining that he bowed out of a Broadway revival in 2014 only because he was suffering from mercury poisoning.
While critics say his claims are suspect, fish commonly used in sushi rolls, like tuna, sea bass and swordfish, are often high in mercury contamination.
The Natural Resources Defense Council has a guide to making the right choices for sushi fish.
Ancient grains
The term "ancient grains" isn't a technical one – it is actually a "feat of marketing," according to The New Yorker.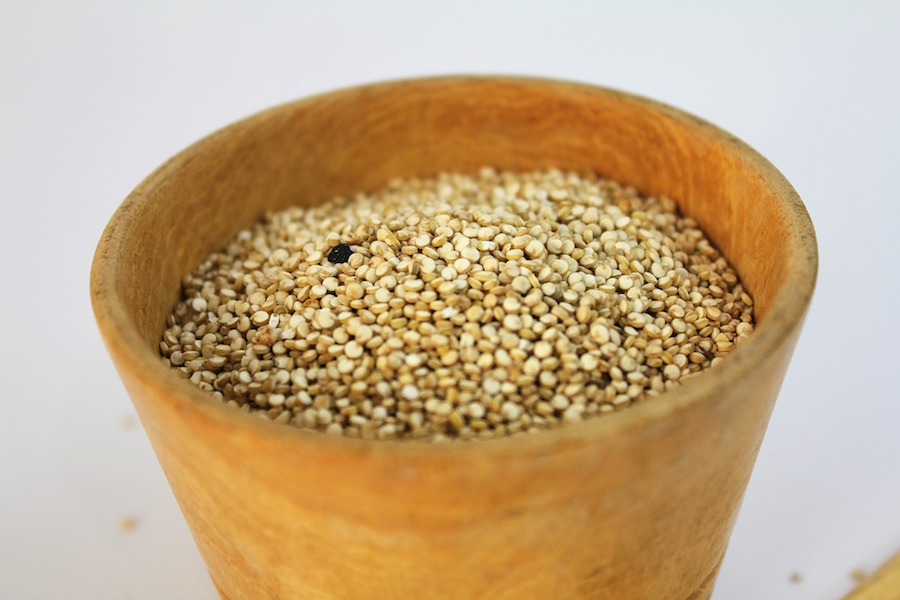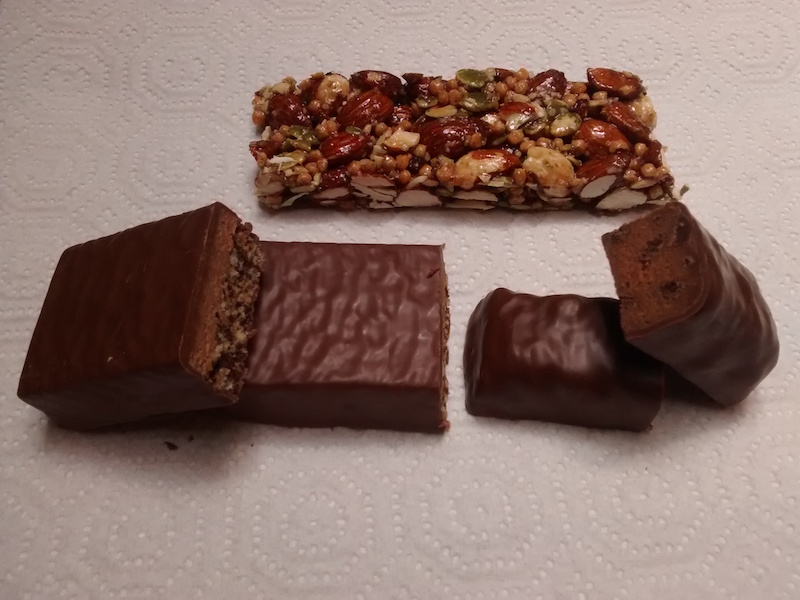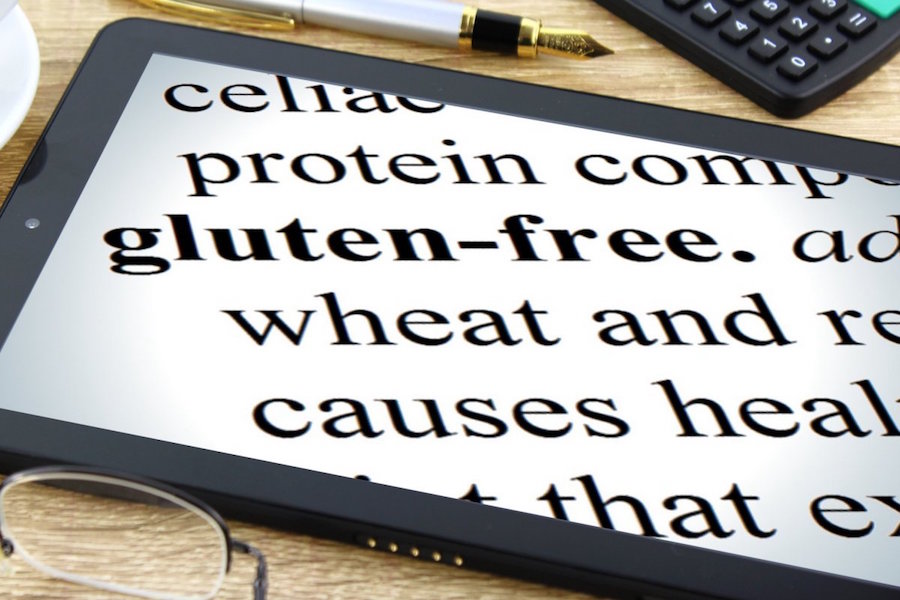 celiac disease, a hereditary autoimmune response to the protein found in wheat, rye and barley that attacks the small intestine. When the lining of the small intestine is damaged, which could take years to heal, nutrients can't be properly absorbed.
The rest of us don't really need to avoid gluten, nutritionist and personal trainer Tammy Lakatos Shames, one-half of the Nutrition Twins, told Metro.
"In fact, many gluten-free foods are less healthy than their gluten counterparts," Lakatos Shames said. "Often, to make the food palatable, gluten is often replaced with fat, sugar or other fillers that make the food less healthy and higher in calories —and also often higher in carbohydrates and lower in protein.
"Gluten actually is a protein, so this makes sense. And in fact, a recent Australian study supports this as it found that gluten-free foods contain less protein than their gluten-containing counterparts."
Lakatos Shames added that the real dieting disaster rears its lower-protein head when people think gluten-free means it's OK to have a second slice of cake or piece of bread.
Rather than focusing on gluten-free foods, the Nutition Twins suggest "focusing on less-processed foods and foods that are packed with antioxidants and fiber, like fruits and vegetables!"
Spray butter
"This product is terrific," a recent reviewer of I can't believe it's not butter wrote on the product's website. "The flavoring is great and you can just use as much as you want with no calories, no fat."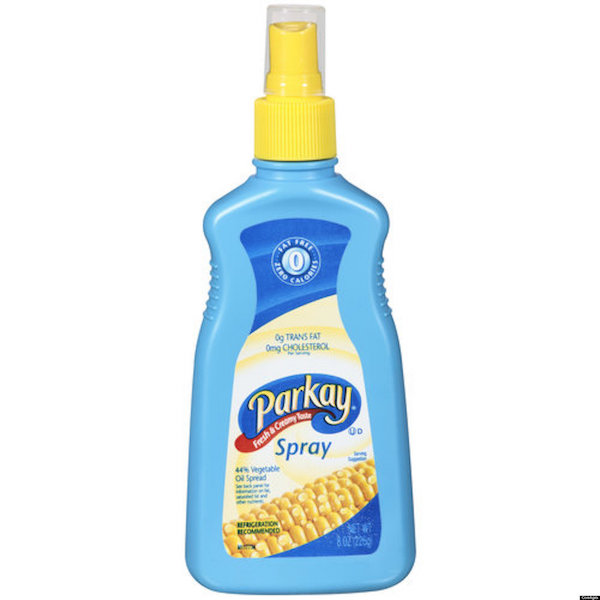 make a spray butter that is more natural than that yellow pump – provided you stay honest about how many times you hit the flavor-delivering trigger.
As Mom always said, "You're only cheating yourself."
Low-fat peanut or nut butters
If you're looking to trim your waistline, fat seems like the enemy, but your peanut butter isn't the place to trim the fat.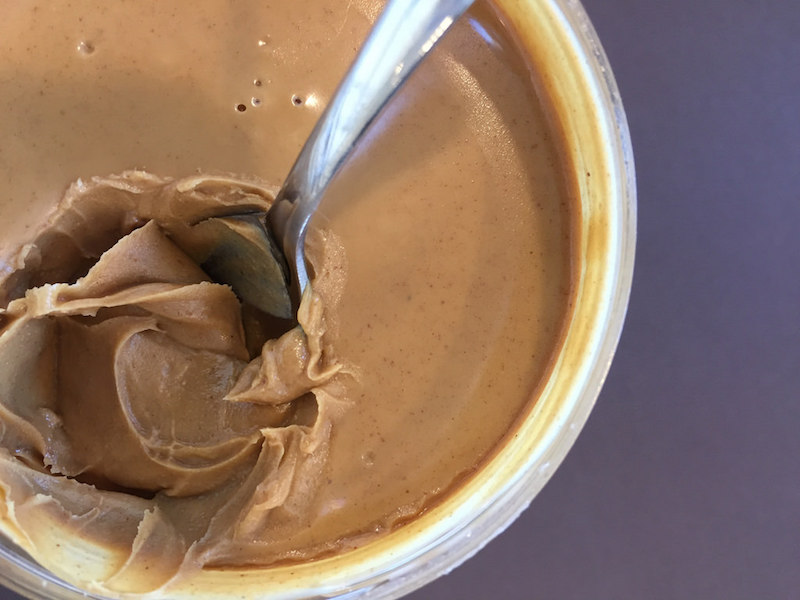 peanut butter cookie pancake recipe! Take your flapjacks from flabby to fabulous with this PB2 pancake recipe that has 4 grams of sugar, 4 grams of fiber and almost 10 grams of protein.
More from our Sister Sites