Eight people were injured when an escalator collapsed at Stuyvesant High School in Lower Manhattan's Battery Park City on Thursday afternoon, FDNY confirmed to Metro.
The incident happened after an escalator malfunctioned around 3:40 p.m., fire officials said. Video footage shared on Citizen app outside Stuyvesant High School showed people being removed from the building on stretchers.  EMS was on the scene and treating people with minor lacerations and at least one person may have had a "severe foot injury," according to the app.
Eight patients in total were being treated at local hospitals, an FDNY spokesman said, adding that "none of the injuries appear to be life-threatening. It's still an active scene and we're waiting for more information."
It's not clear if any or all of those injured were Stuyvesant High students.
Citing fire officials, NBC reported that one of the injured people may have had an amputated toe.
Saw at least two students with bandaged feet being led to ambulances. FDNY: #Stuyvesant HS escalator malfunctioned @CBSNewYork pic.twitter.com/WDZ4ZxUqhz

— Andrea Grymes (@AndreaGrymesTV) September 13, 2018
Stuyvesant High School is a public school located at 345 Chambers St. in Manhattan, New York. There were more than 3,300 students enrolled there as of the 2017 school year.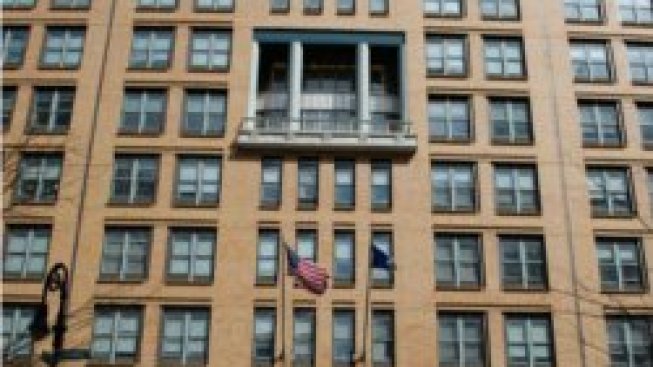 This is a developing story.