Before The Big Bang Theory even finishes its 12th and final season on CBS this spring, a parody musical will already be sending the gang on a new adventure Off Broadway. Instead of your television, the most popular geeks in pop culture history will be singing and dancing onstage in The Big Bang Theory: A Pop-Rock Musical Parody starting in February.
Very much an unauthorized production, The Big Bang Theory: A Pop-Rock Musical Parody makes the wildest dream of Leonard, Sheldon, Raj and Howard come true when one of their favorite Star Trek characters comes to life. And if those four would burst into song about anything — Smelly Cat doesn't count! — it would be that (though the show did have its musical moments).
The show is described as "a hilarious romp through past, present and future" that "spoofs the gang at their best, their worst, their most musical and at their absolute wildest." Uh, hopefully "absolute wildest" refers to creative liberties taken by the musical and not more adventures in sexy underwear for Howard.
The musical is a production of CNK Theatricals, with book, music and lyrics by Karlan Judd and Tristan J. Shuler directing. Cast and additional creative team will be announced soon.
Previews of The Big Bang Theory: A Pop-Rock Musical Parody begin on Thursday, Feb. 28 at the Jerry Orbach Theater (1627 Broadway). Opening night is set for Thursday, March 7, and the show is slated for an open-ended run with performances Thursday through Sunday.
Tickets to the Big Bang Theory musical parody range from $63 to $99 for VIP seats, which also all guests to get up onstage after the show to take photos in the guys' apartment. They're on sale now through Ticketmaster or by calling The Jerry Orbach Theater box office at 212-921-7862.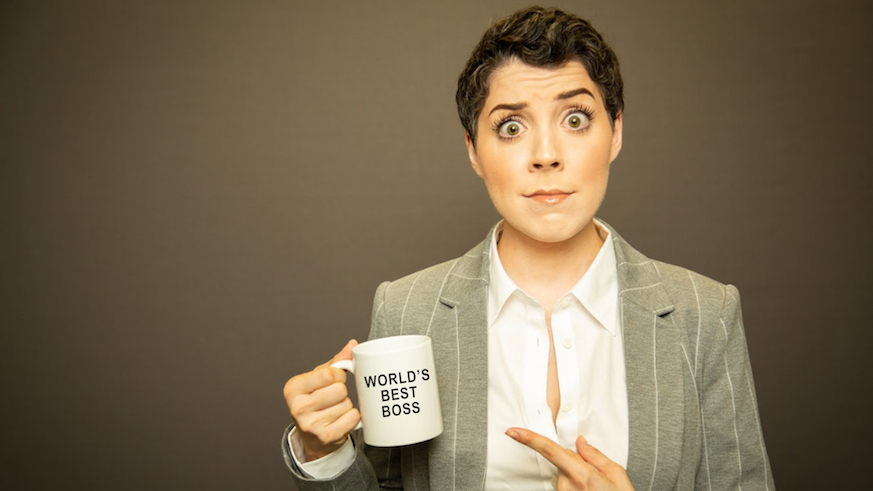 The musical parody scene in NYC theater is heating up
The nerdy scientists will be sharing the theater with its current hit resident The Office musical parody, which just celebrated its 100th performance. That show, starring actress Sarah Mackenzie Baron in the role of Dunder Mifflin manager Michael Scott, was created by Tobly and Bob McSmith who, until now, had cornered the market on musical parodies in the city.
They've done Saved By the Bell, the Cats/Keeping Up with the Kardashians mashup Katdashians! Break the Musical, Showgirls, 90210 and Full House. Their Friends musical parody also recently wrapped up its New York run and transferred to Las Vegas.