It feels like as we toss away the decorative dog calendars that we plowed through the year before, that we seem to fill up more real estate in those little boxes for new traditions that were not there before. "Holidays" such as Black Friday, Small Business Saturday, and the ever-popular Cyber Monday. So what is the story of Cyber Monday exactly? Let's take a little look inside this new Holiday tradition.
The History of Cyber Monday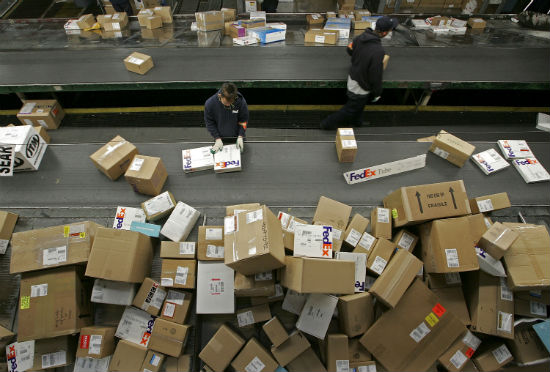 Originally coined by the senior vice president of the National Retail Federation Ellen Page in 2005 after releasing a press release titled "Cyber Monday' Quickly Becoming One of the Biggest Online Shopping Days of the Year", this traditional was created as a way for companies to persuade customers to shop online ahead of the Holidays on the Monday directly after Thanksgiving.
Since its inception, Cyber Monday has become one of the biggest shopping days of the year as many huge online retailers have offered up huge deals to customers to spread the spending frenzy from Black Friday through to the next week. Companies like Amazon and Walmart will slash prices down considerably on some of the hottest gift items of the Holiday season to get people to get a jumpstart on scratching off names on their Christmas lists a month early. In the past items like laptops, gaming systems, and clothing have gone down in price to get customers to load up their "shopping cart" icons.
The campaign truly paid off, as shoppers spent $6.59 billion on Cyber Monday in 2017 which was a considerable jump from $2.98 billion ins 2015. What is so appealing about Cyber Monday comparatively to Black Friday is that you can avoid the bloodthirsty frenzy of lining up outside of your local big box chain in order to score these savings. All it takes is a couple clicks and some mindless scrolling through discounted items to take advantage of these wild savings.
There is speculation that this year could top years past as it had been recorded that over 250 million shoppers had visited retail websites in 2017 on Black Friday alone causing both Amazon and Walmart to increase their combined market shares by 1.5%. It's safe to say that not nearly that amount of people had taken the time out of their day to visit retail stores on Black Friday, so these people had been scoping out the best deals in order to shop on Cyber Monday.
So if the big lines of Black Friday seem, well, a little too much to handle for you on your post-Thanksgiving hangover recovery day, make sure to log online for Cyber Monday to take advantage some of the savings!