First a dog was elected mayor in Minnesota, then six teens declared their candidacy in the Kansas gubernatorial race. Now? One Nevada business owner is expected to win a role in the state's government. The only problem: He's dead.
"Just when I thought that there was nothing else in this race that could possibly shock me, here we are," Chuck Muth, campaign consultant for Dennis Hof, told Yahoo on Wednesday.
Hof, owner of the Moonlite Bunny Ranch and Love Ranch brothels, was running as a Republican before he was found dead on Tuesday. Death won't faze his election bid, though: Nevada ballots are already printed, meaning his name can't be removed.
Voting starts Saturday.
Who was Dennis Hof?
Hof won his primary bid against a sitting Nevada assemblyman earlier this year. The self-proclaimed "pimp" and star of HBO's Cathouse was popular with GOP voters, much like President Donald Trump.
"This is the new breed of politicians because of what Donald Trump has done. He's opened that door. Before this, who would have ever elected somebody who said, on tape, 'Grab 'em by the p—-'? Nobody ever would do that," Hof said earlier this year, according to CNN.
He even wrote a book, "The Art of the Pimp," styled after Trump's "The Art of the Deal."
"I'd rather have that than the guy that's going to lie to me and raise my taxes and sell me out to the special interests" one voter told the network of why they supported Hof for state government.
How did Dennis Hof die?
The infamous brothel owner died after celebrating his 72nd birthday over the weekend with porn star Ron Jeremy, Heidi Fleiss and former Arizona sheriff Joe Arpaio, among other notable figures. Foul play isn't expected in his death, but autopsy results are still several weeks away.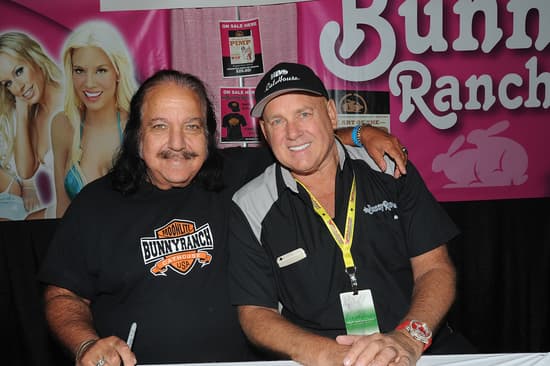 Election officials plan to post notices of Hof's death in polling locations, though he's still expected to win. If he does, another Republican candidate will be picked to fill his seat.
"It's too bad that he didn't get to see this through," Fleiss told reporters Tuesday. "He saw it as going all the way to governor one day."