Now in its third season, Riverdale remains one of the most popular young adult TV shows on The CW that isn't about superheroes. Like the latter, however, the Archie Comics-inspired series has expanded into a universe with Netflix's Chilling Adventures of Sabrina. According to The Hollywood Reporter, this universe is about to get even bigger with a musical Riverdale spinoff based on another Archie Comics character.
What is the musical Riverdale spinoff about?
Per THR, the new Riverdale spinoff is titled Katy Keene and takes its name from the Archie Comics series and character of the same name. The new pilot will follow the "titular fashion-legend-to-be" as she and her friends "chase their twenty-something dreams in New York City" with musical flair. Katy Keene is being written by Riverdale creator Roberto Aguirre-Sacasa and show writer Michael Grassi.
The #Riverdale universe expands! Thrilled to be bringing the adventures of Katy Keene and her New York pals to life! Extra-thrilled to be doing this with my pal Michael Grassi @thatthingofwhen! ❤️???????????‍? pic.twitter.com/NsM82bv1AE

— RobertoAguirreSacasa (@WriterRAS) January 24, 2019
Aguirre-Sacasa confirmed the news on Twitter with a shoutout to Grassi and a cover from an original Katy Keene comic. "Thrilled to be bringing the adventures of Katy Keene and her New York pals to life!" he wrote.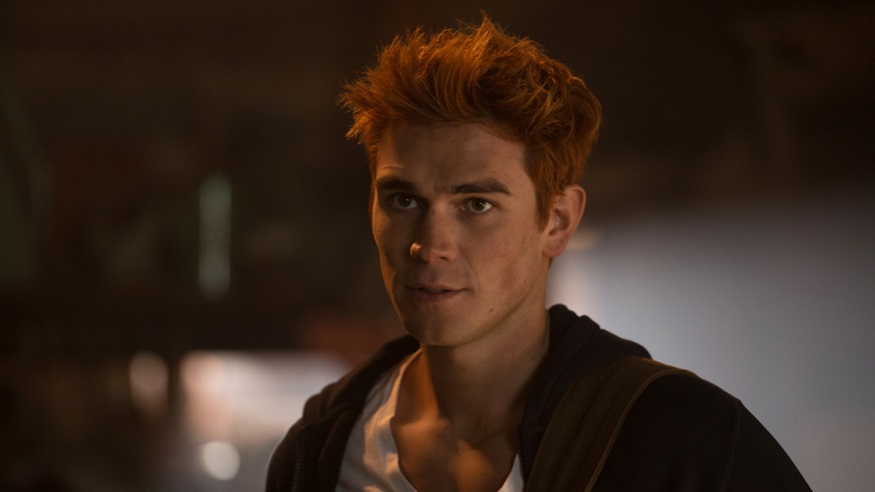 When will the musical Riverdale spinoff premiere?
Seeing as how Katy Keene is just a pilot order at the moment, there's no guarantee that The CW will order Aguirre-Sacasa and Grassi' script to series. Considering the success of Riverdale and Chilling Adventures of Sabrina, however, chances are high that "America's Queen of Pin-Ups and Fashions" will have no trouble making her transition from comics lore to TV. So if that happens, look for a potential Katy Keene series sometime later this year or in early 2020.
Riverdale airs Wednesdays at 8 p.m. ET on The CW.