A Shirley Chisholm monument will kick off a citywide effort to honor more trailblazing New York City women.
The de Blasio administration announced on Friday (Shirley Chisholm's birthday) that the city will erect a monument to the late revolutionary United States Representative, who was the first black Congresswoman and first woman to seek the Democratic presidential nomination.
The Shirley Chisholm monument is the first one commissioned as part of She Built NYC, an effort to build public monuments that honor New York City women who have changed history. It will stand at the Parkside entrance to Prospect Park.
Back in June, the city launched an open call, allowing New Yorkers to nominate women, groups of women and events involving women to be honored through a public monument or artwork on city property.
The five boroughs lack public art and statues of women and officials said the She Built NYC initiative will help fill those gaps.
Shirley Chisholm monument the perfect kickoff to She Build NYC
Chisholm was born in Brooklyn and became the first black woman ever elected to Congress when in 1969 she won the House of Representative seat for New York's 12th district.
As the issue of diverse representation has popped up more in politics, Chisholm's legacy is stronger than ever. In October, the Kennedy Institute for the United States Senate honored her through their Seat at the Table project.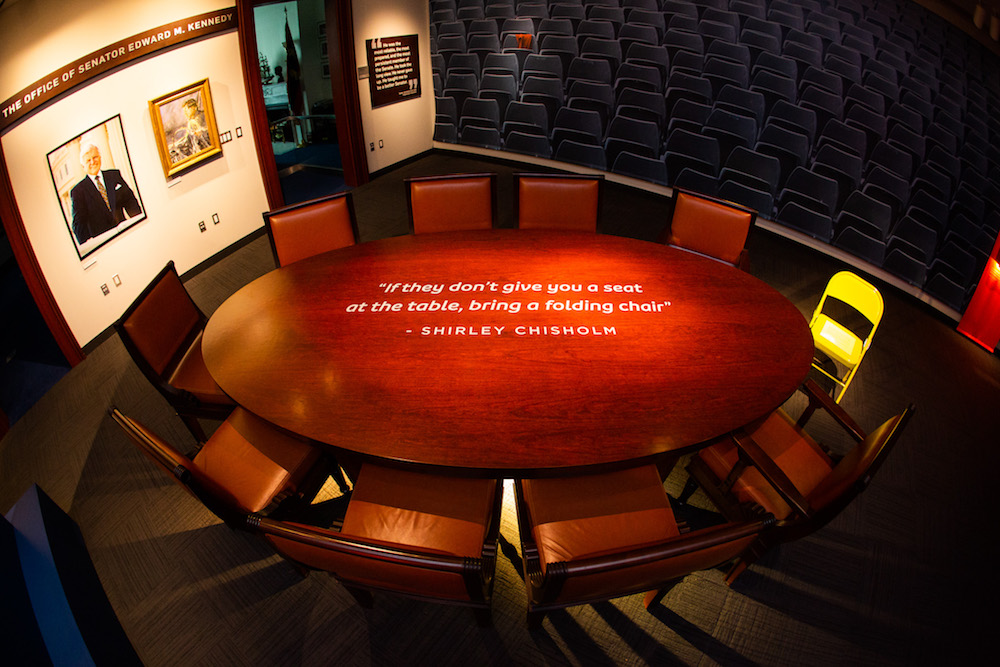 Now, a Shirley Chisholm monument is an appropriate kickoff to New York City's She Build NYC effort.
"Congresswoman Shirley Chisholm's legacy of leadership and activism has paved the way for thousands of women to seek public office," said First Lady Chirlane McCray in a statement. "She is exactly the kind of New York woman whose contributions should be honored with representation in our public spaces, and that is now being realized with She Built NYC."
New Yorkers submitted nearly 2,000 nominations for She Built NYC women monuments. Ninety eight percent of respondents said they would like to see a woman honored who was "committed to social reform or justice," according to the city, and to officials, Chisholm is the perfect fit.
"Shirley Chisholm was an American original—a fearless trailblazer who broke barriers and had an unrivaled commitment to justice," said Alicia Glen, Deputy Mayor for Housing & Economic Development, in a statement. "There is no one more deserving than Rep. Chisholm of a statue honoring her life and legacy; may New Yorkers of all backgrounds be inspired by her story."