Hopefully Aaron Taylor-Johnson enjoys watching himself, because Aaron Taylor-Johnson is mostly what you see in "The Wall." The actor's latest is a stripped-down, intense war thriller about two soldiers (himself and John Cena) who get pinned down by a sniper while investigating murders in the remote desert just after the end of the Iraq War. The trouble is Cena's character is wounded early on, spending most of the film passed out. Taylor-Johnson's solider has to hole up behind a blown up school wall, talking to the sniper over radio and trying to find a way to kill him or at least survive.
Taylor-Johnson — 26 and a recent Golden Globe-winner for last year's "Nocturnal Animals" — talks to us about his masochistic sense of fun, his admiration for Tom Ford and whether or not he actually does watch his movies.
I don't want to assume that spending most of a movie acting by yourself is horrifying, but it does sound horrifying.
[Laughs] It was daunting. I don't know if I would have done it with any other filmmaker than Doug [Liman]. That came from the security of knowing it was his vision. You just turn up on set extremely prepared, because god forbid you let anyone down. But yeah, my scene partner was whoever was behind the camera, be it the DP or Doug, shouting the off-lines.
OK, that does kind of sound fun, though.
It was extremely fun. That's what I find fun. [Laughs]
So you enjoy things that are difficult?
Absolutely. I've always thought it's good to be pushed outside your boundaries, put in uncomfortable positions. That's when you learn more about your craft and about yourself. Coming off of "Nocturnal Animals," I'd already learned a lot from that, too, about stepping out of my comfort zones. That helped going into something like this.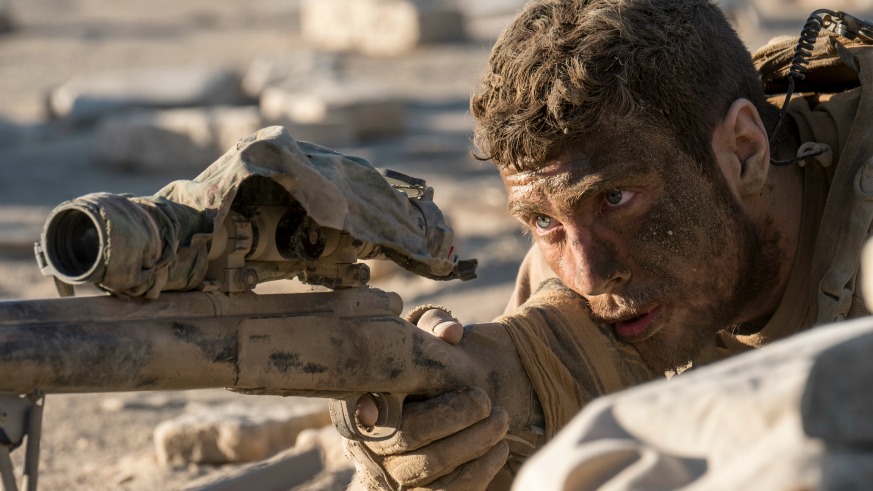 Are there other challenges you think you'd like to try, or do you try not to think that way?
I'm doing something with my wife [Sam Taylor-Johnson, director of "Fifty Shades of Grey"]. We're writing something together and trying to get it off the ground. That will be the biggest challenge so far, if we achieve what we're trying to do. Every now and then I have a sense of panic and anxiety that we're well out of our comfort zones and league.
But you have a long history of acting in movies, so you have a leg up.
Well, what really inspired the leap was being around Tom Ford [on "Nocturnal Animals"]. He comes to work everyday with a relentless sense of high expectations and perfection, and he doesn't stop until he feels he's got what he needs. Combine that with Doug Liman and the way he works. Doug has this natural ability to embrace the environment and improvise with what we have. He'd be on his hand and knees on the ground, trying to find new ways to do things in the script that he found too easy. At one point my character needs to get a hold of this rifle John has in his hands. In the script John falls closer to my character. He says, "Well, that's just convenient, a rifle landing in your lap." Anything he found too convenient he'd make harder and harder and harder. It's an incredible thing to watch. I've seen extraordinary filmmakers do these things, and you want to try to do the same.
Another aspect of "The Wall" being a movie where you're mostly the only actor onscreen is that, when you have to watch the finished film, you're pretty much only staring at yourself for an hour and a half. Can you even watch yourself onscreen? Can you even watch "The Wall"?
I've only seen the film at its premiere. "Nocturnal Animals" I probably saw a total of four times, and I don't think I could ever see that again. But it's really the experience of making it that stays with me. That's not what the audience experiences. I will never have what the audience experiences; I don't know what that is. I only hope whatever my experiences of making these movies is what audiences will see onscreen. It's a bizarre thing to explain, but that's roughly how it feels.
Follow Matt Prigge on Twitter @matprigge