Your faves are collaborating: Ellen Degeneres and Adam Rippon are reportedly working together on a TV project.
A source has told Page Six that the two will be working together on, what else? A reality show. "He'll be producing a reality show with Ellen," the source says. "The details are 'TBD,' but they are partnering."
The source continued, "He gave his first televised interview after the Olympics to Ellen, and now they're going into business together. During the Olympics, she reached out to him and had to meet him."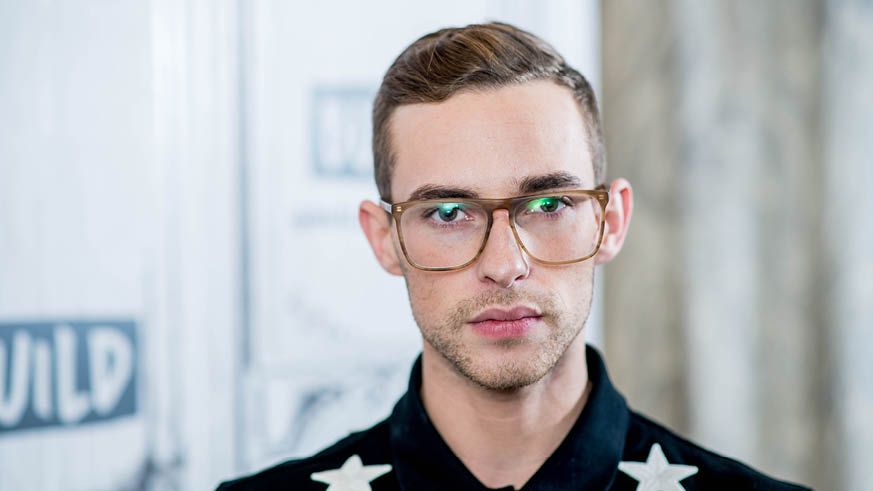 A different source tells the site that Rippon might show up on The Ellen Degeneres Show as a correspondent, which, yas! "He's definitely coming back," the second source says. "They don't know how many episodes or in what capacity, but it'll be more than one show. It hasn't been totally ironed out, but it'll be a semi-regular appearance."
Rippon has been riding high since every single one of us fell in love with him when he made his Olympics debut earlier this year. He was the first openly gay athlete to make the 2018 U.S. Winter Olympics team, and he's really good at Twitter. Which we all know is a feat in itself.
Also, we (mostly me) like to talk about my eyebrows now but we DONT want to talk about WHERE THEY HAVE BEEN. This is so important. In 2008 I thought this was acceptable but I am a better person now. A true comeback story. Thank you. pic.twitter.com/3r10R4DQ3M

— Adam Rippon (@Adaripp) January 18, 2018
Me @ me when I'm tired during practice and go into every jump in my program pic.twitter.com/hP0DWjLv7X

— Adam Rippon (@Adaripp) January 29, 2018
With everything going on in the media about me this Valentine's Day I don't want people to get distracted and forget how beautiful I am (on the outside)

— Adam Rippon (@Adaripp) February 14, 2018
Go get 'em, Rippon.