An Airbnb host has filed a lawsuit against New York City on Wednesday, claiming city officials retaliated against him when he spoke out against legislation proposed by the New York City Council poised to crack down on the home sharing service.
Stanley "Skip" Karol, 58, owns a two-family home in Sunset Park. He is disabled and uses Airbnb to supplement his income from disability payments, according to the complaint. Without the option to share his home, his lawyers argue, he would not be able to cover costs like his mortgage, utilities, taxes and other homeowner expenses. 
On June 26, 2018, Karol testified before New York City Council against proposed legislation that would require Airbnb and other home-rental sites to report private information about their hosts, like names and addresses, to the Mayor's Office of Special Enforcement (OSE).
A week after his testimony, according to the complaint, Karol was visited by OSE investigators who issued him summonses demanding payment of $32,000 in fines.
"Of all the Airbnb listings in the entire city, the City chose to go after mine — just days after I raised concerns that their hotel-backed legislation could jeopardize my privacy and rights," Karol said in a statement. "I believe that the City has sought to silence me, by not only saddling me with massive fines, but also making me feel unsafe in my own home. Such retaliation is not acceptable — and should be deeply disturbing to all New Yorkers."
Airbnb in New York City: A back-and-forth battle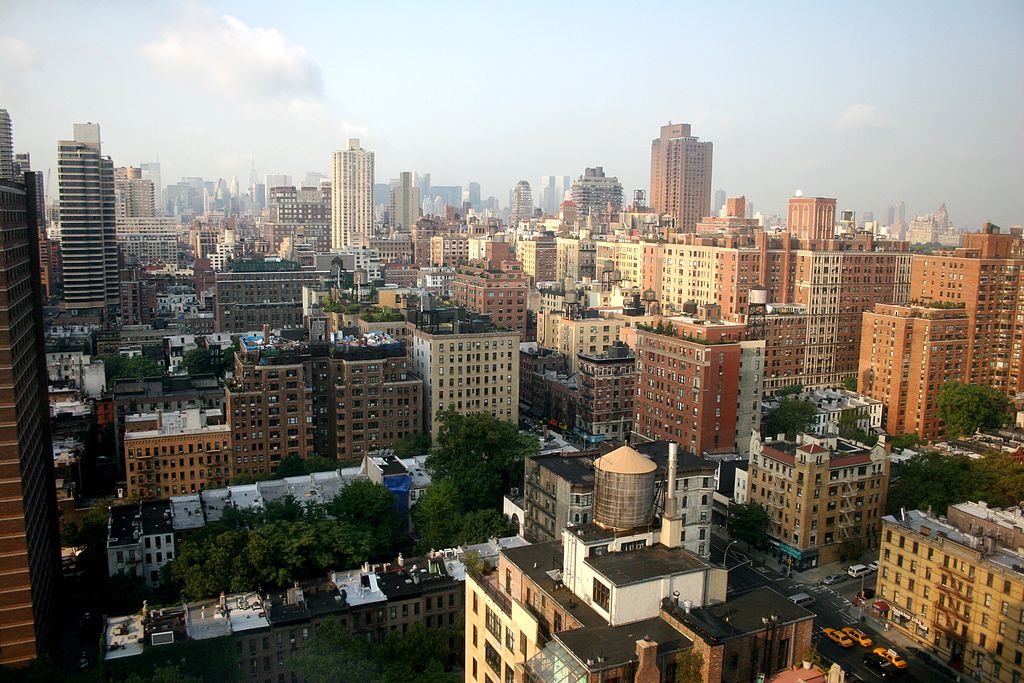 Karol's lawsuit was filed mere hours before the City Council Housing Committee passed the proposed legislation on Wednesday. Prior to the meetingm Airbnb hosts gathered in the rotunda of City Hall to voice opposition to the bill by detailing how home-sharing has helped them.
If Airbnb and other home-sharing sites do not give up that host information, the companies could face fines of up to $1,500, or the total fees collected during the preceding year, per listing. 
Airbnb and New York City have been engaged in a back-and-forth battle. In May, Comptroller Scott M. Stringer's office released a report saying the home-sharing site caused New Yorkers to pay an extra $616 million in 2016, which Airbnb disputed. In June, Airbnb accused New York City Council members of being puppets for the hotel industry, citing campaign contribution data.
Airbnb has agreed to pay Karol's legal fees, a spokesperson with the company confirmed.
"Airbnb is paying for this host's legal costs because we are committed to defending the rights of our hosts not only to share their home to make ends meet but also to exercise their First Amendment rights to free speech," said Airbnb spokesperson Liz DeBold in an email.
In a release from the law firm representing Karol, Emery Celli Brinckerhoff & Abady LLP, his lawyers say that Karol's experience with the OSE investigators "would not be the first time that the de Blasio administration has attacked Airbnb hosts and home sharing across New York City."
"While OSE's focus was supposed to have been on commercial operators of 'illegal hotels' — with Mayor de Blasio himself stating that individual homeowners who 'just rent out a room once in a while' were 'fine' — these promises have proven hollow," the release continues. "In practice, the city has now focused its enforcement on owners of small one- or two-family homes who seek to earn extra money to help make ends meet – including people like Karol."
Karol's complaint seeks damages in an amount to be determined at trial.