Trying to see a movie at Alamo Drafthouse's always sold out Downtown Brooklyn theater at City Point is about to get easier with a major expansion in the works.
The dine-in theater opened in October 2016 and currently occupies the fourth and fifth floors of City Point with seven screens. The expansion will add the third floor as well where the high-end clothing store Century 21 recently shuttered, nearly doubling the theater's size.
Plans are to turn the fourth floor, currently home to the theater's lobby and gothic bar/wax museum House of Wax, into nine new theaters. Additional changes include more restrooms, a bigger lobby (which has felt crowded since the theater's Video Vortex merchandise store opened), an expanded kitchen and more.
Construction will begin this fall — the owners promise business as usual in the fifth-floor screening rooms — and scheduled to open in 2020.
Anyone who's tried to see a movie, let alone Alamo Drafthouse's themed dinners and interactive screenings, knows how badly this expansion is needed. The theater is beloved for its incredibly well-behaved audience (thanks to a zero-tolerance phone policy), the choice of 48 craft beers on tap, and luxurious front-row recliners that are low-key the best seats in the house.
The City Point shopping complex at 445 Albee Square West also includes the massive DeKalb Market food hall in the basement, the new nightlife and theater venue DeKalb Stage, a Trader Joe's, Target and several independent retailers.
Also coming to City Point is SoHo-based bookstore McNally Jackson. Saved from the verge of closing after a rent hike at its original Prince Street home, owner Sarah McNally is bringing a two-story outpost to Downtown Brooklyn and another at the South Street Seaport.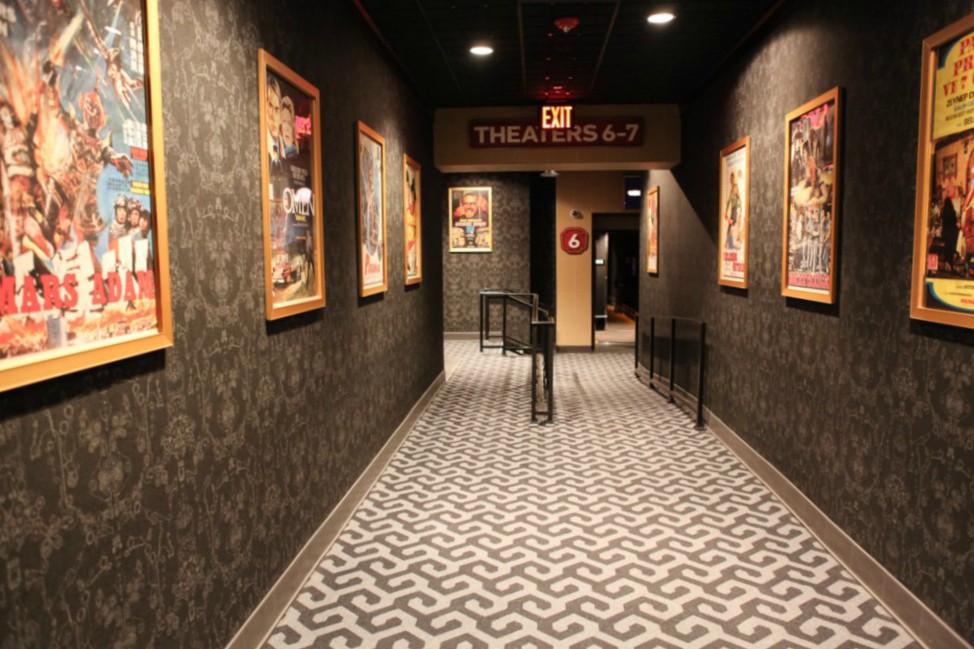 Alamo Drafthouse has plans beyond Brooklyn
In addition to its Brooklyn expansion, the Austin-based theater chain is building two new Alamo Drafthouse locations in New York City.
The first Manhattan theater is underway at 28 Liberty, the 60-story Financial District building topped off by Danny Meyer's Manhatta restaurant, with 14 screens spanning the building's second and third underground floors. It had been set to open last year but is now looking at a Fall 2019 debut. The neighborhood is already home to the luxury dine-in theater iPic in the South Street Seaport.
Another location will open inside a massive new Staten Island shopping complex called The Boulevard with nine or 10 screens and about 1,000 seats. That's set to open in Summer 2019.
The first New York-area Alamo Drafthouse opened in Yonkers in 2013.