Alexander Wang has been known to throw an epic party. Last year, his post-show rager, which he called #WangFest, was filled with junk food, stripper poles and of course, hip-hop. At Sunday's Pride Parade, the fashion icon is throwing a party on a float, this time with a message about safe sex.  
The 33-year-old designer teamed up with Trojan to create a sleek black, rounded float, meant to evoke a condom. (It looks more like a space station tunnel to us, which is certainly phallic, so we suppose that also works.) The t-shirt and sneaker enthusiast himself will be onboard to spread the message "Protect Your Wang" down Fifth Ave. The slogan is also printed on the side of the float in white block letters, flanked by the Trojan logo, done-up in Pride colors.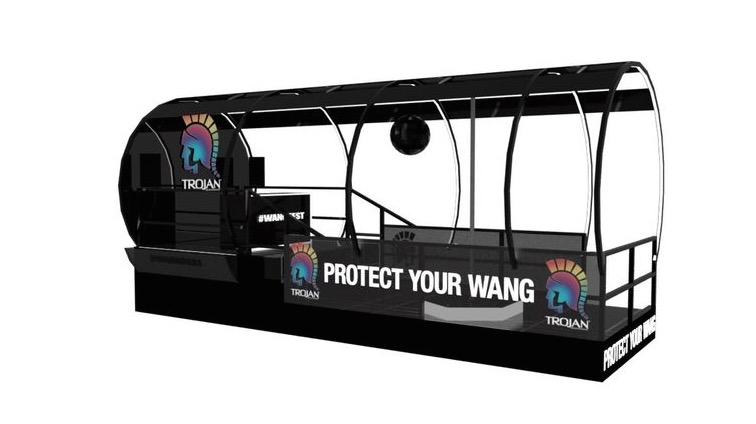 DJ Jesse Marco will be spinning electro-hip-hop beats, and as this is a Wang party, we're sure some famous rapper will show up. No word yet on fries or slurpees.
"I felt this partnership with Trojan was a positive way to reinforce the message of inclusion and promote wellness within the LGBTQ community," Wang said in a statement. "I feel proud to be able to celebrate our differences and remind everyone to 'Protect Your Wang.'" 
It's not just about spreading the message: Wang party guests and Trojan reps will pass out free condoms (and temporary branded tattoos) to the crowd. The whole affair will go towards a good cause, as Wang is donating his entire design fee to the LGBT Community Center, which provides health and wellness services, family and youth resources, and hosts cultural events in New York City.