The Dead Rabbit has won pretty much every major accolade of the bar world since opening in November 2012, including World's Best New Cocktail Bar just five months later as well as Best International Bartender for co-founder Jack McGarry. The awards have continued to roll in, including back-to-back World's Best Bar, and anyone who's tried to get inside and see what all the well-deserved fuss is about knows to prepare for a wait every night of the week.
So how did they do it? How did two Guinness-loving guys from Northern Ireland build an immediately successful cocktail bar in Lower Manhattan? The answer to that and any other question you could possibly have is in the new book The Dead Rabbit Mixology & Mayhem, coming out Oct. 30.
Written by co-founders McGarry and Sean Muldoon, and beverage director Jillian Vose, the book collects 100 detailed recipes of their award-winning cocktails — get ready to learn a lot about infusions, syrups and a produce aisle's worth of fruits and vegetables.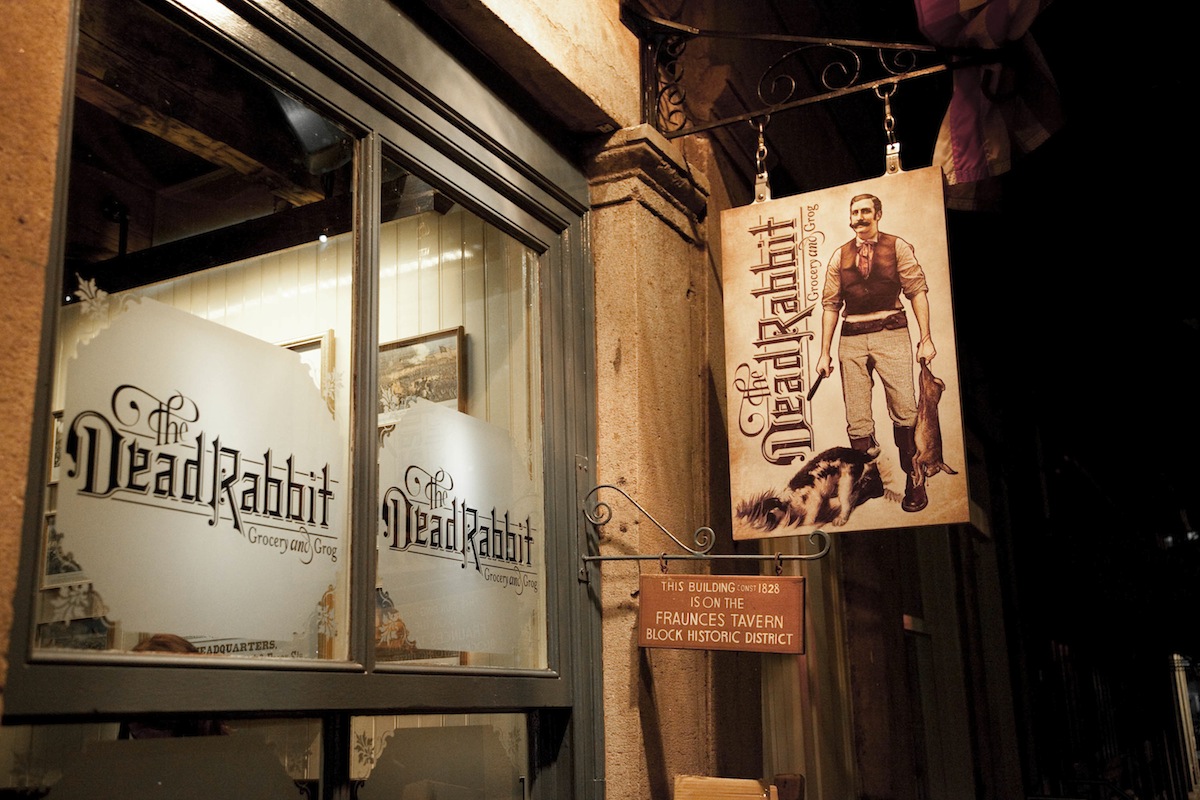 Behind the scenes of The Dead Rabbit
Beyond the recipes, Mixology & Mayhem lays out the process that built The Dead Rabbit, from how the staff works together to create the drinks to how the menus — which change completely every six months — are themed and designed.
"We want to tell the story of what goes on behind the scenes of the menus and the drinks: how the drinks got their names, the training, what goes into the staff experimentation sessions, the whole process from beginning to end," says Muldoon. "I want people to understand the work and thought that goes into it, the research element that goes into it, just to realize the level of detail and attention."
The book also includes all six chapters of The Dead Rabbit's graphic novel-style menus, which tell an ongoing story that tie into the cocktails with cameos by icons of the drink world. The anti-hero of the series is The Rabbit, a character based on the leader of the Dead Rabbits gang that used to own Lower Manhattan, making his way through the gritty New York City of the 1970s.
Expect a new adventure with the next menu: "We're gonna bring him into the current day, make it a mad, twisted world," says Muldoon. "It's gonna become a bit weird."