Ryan Murphy's first responder drama is coming back to FOX this weekend. The 911 season 2 premiere is a two-part event — two hour-long episodes documenting a massive Los Angeles earthquake — and it's ready to get your adrenaline pumping. 
The cast includes familiar faces from season 1 like Angela Bassett as Athena Grant, Peter Krause as Bobby Nash, Kenneth Choi as Howie "Chimney" Han and Rockmond Dunbar as Michael Grant.
Connie Britton will not be returning for 911 season 2 to portray Abby Clark. Taking her place is Jennifer Love Hewitt, who stars as 911 operator Maddie Kendall.
According to the Los Angeles Times, Maddie is the sister of firefighter Evan "Buck" Buckley (Oliver Stark) who takes on a job as an emergency operator after escaping an abusive relationship.
Hewitt, 39, said last month at a Beverly Hills press tour of her character, "She has had a little bit of a tough time. She comes to her brother pretty broken and bothered by what's been happening in her life … sort of through his guidance and brilliance, [she] becomes a 911 operator."
The actress also says that, as long as the show stays around, she doesn't plan on going anywhere.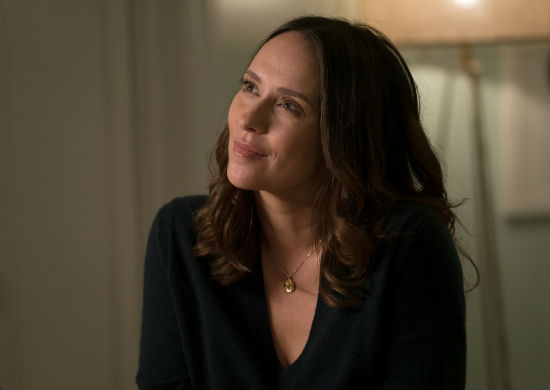 Chief marketing officer of FOX Shannon Ryan told Variety that 911 was the "number-two new drama of last season." It's reportedly the network's highest-rated show aside from football — so chances are, if all goes well, it could be renewed for another season. Only time will tell. 
"This is storytelling at its best and we're so pleased that it's resonated with our audience," Gary Newman and Dana Walden, chairmen and CEOs of FOX Television Group, said in a statement regarding the show, adding that they're looking forward to season 2.
In addition to the fact that the 911 season 2 premiere comes in two parts, there's more good news. You won't need to sit in front of the TV to watch it — there are plenty of other ways to see all the action.
911 season 2 trailer
Here's a preview of what's to come:
For everything we know about this sophomore go-around, click through to Metro's guide on 911 season 2.
911 season 2 premiere date
The first hour of the 911 season 2 premiere comes to FOX on Sunday, September 23, after scheduled football.
The second part premieres on Monday, September 24, at 9:00 p.m. ET (AKA, the very next day).
How to watch the 911 season 2 premiere
You can watch 911 season 2 episode 1 and 2 on FOX. 
If you aren't near a TV, you can also watch it live on Fox.com/live or the FOX Now app (you'll need your TV provider information to access these).  
In addition, you can view the 911 season 2 premiere through any service that streams FOX. These include Hulu Live TV, FuboTV and Sling TV (Sling Blue). Free trials are available for all of these services. 
If you miss the two-part 911 season 2 premiere, you can watch it after the fact on the FOX Now app or the network's website. 
Sit back, relax and expect some Ryan Murphy suspense (then, when you're done, view his work on American Horror Story).