There were at least 12 sick passengers on two American Airlines flights that landed at Philadelphia International Aiport from Paris and Munich Thursday, prompting concern just one day after as many as 100 plane passengers fell in on an Emirates flight from Dubai to New York City.
All passengers and crew from the two American Airlines flights were being evaluated Thursday after 12 people came down with flu-like symptoms, a Philly International Airport spokesperson told Reuters. In total, 250 people were undergoing medical screening as a precaution, and the Centers for Disease Control and Prevention was notified. 
"This afternoon, 12 passengers arriving at Philadelphia International Airport on international flights on American Airlines from Paris and on American Airlines from Munich – were experiencing flu-like symptoms," the airport said in a statement.
"As a precaution, all passengers on the two flights – totaling about 250 plus crew – were held for a medical review and the CDC was notified."
Sick American Airlines passengers had sore throats, coughs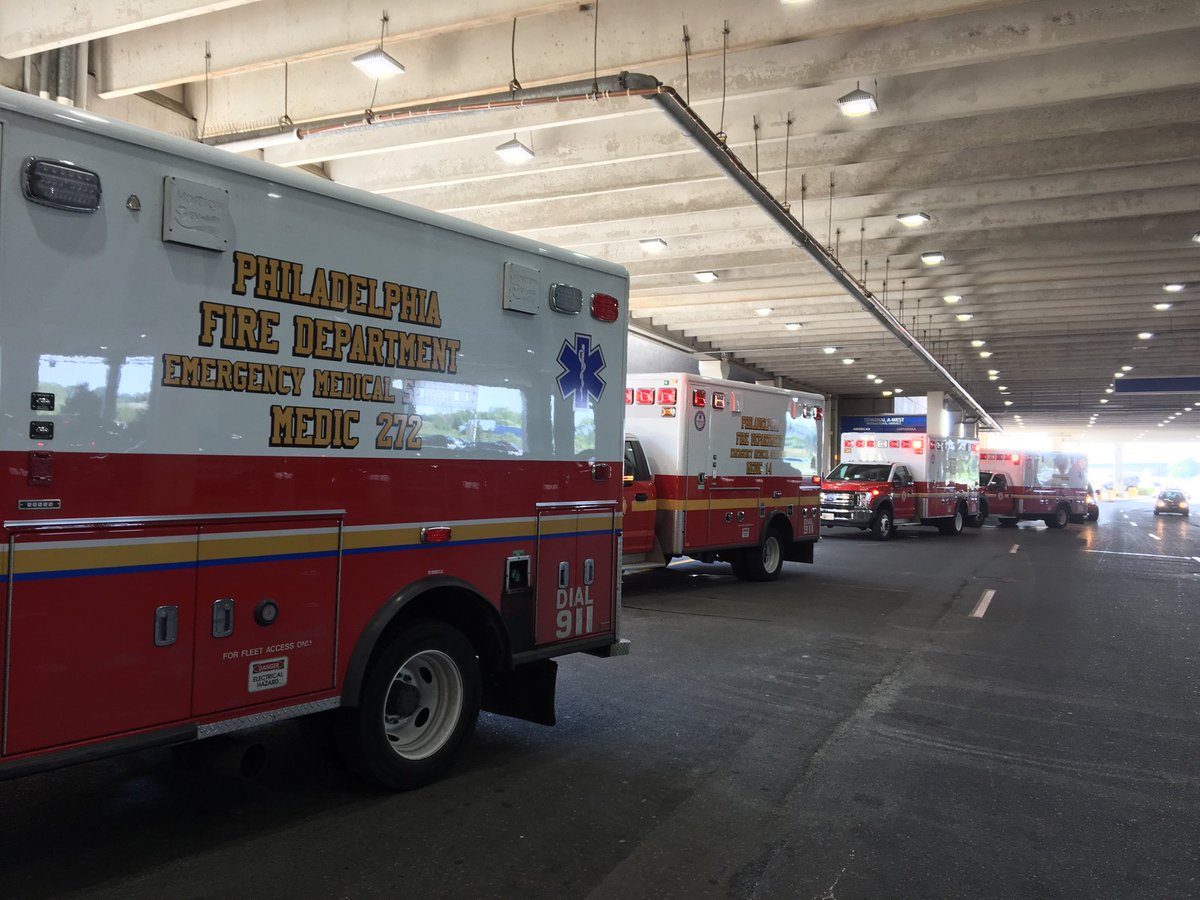 The CDC reported that the sick passengers experienced a sore throat and cough, but no fever.
"None of the passengers are severely ill, and they will be released and informed of test results in 24 hours," the CDC said in a statement.
On Wednesday, of the 100 people who reported illness at NYC's JFK Airport, at least 19 people were confirmed ill when the aircraft landed. It's not clear if the two incidents were connected. The CDC and for American Airlines did not immediately comment on the situation at Philly International Airport.