On the day they open their 2018-19 season, the New York Islanders announced that they have named winger Anders Lee as their 15th captain in franchise history. 
Lee is coming off a 40-goal season as he was just one of eight players in the NHL to reach that mark in 2017-18. It also was the highest output of his career, which began with the Islanders in 2012 after being drafted by the club in 2009. 
The 28-year-old will step in for John Tavares, who left the team in free agency back in July to sign with the Toronto Maple Leafs.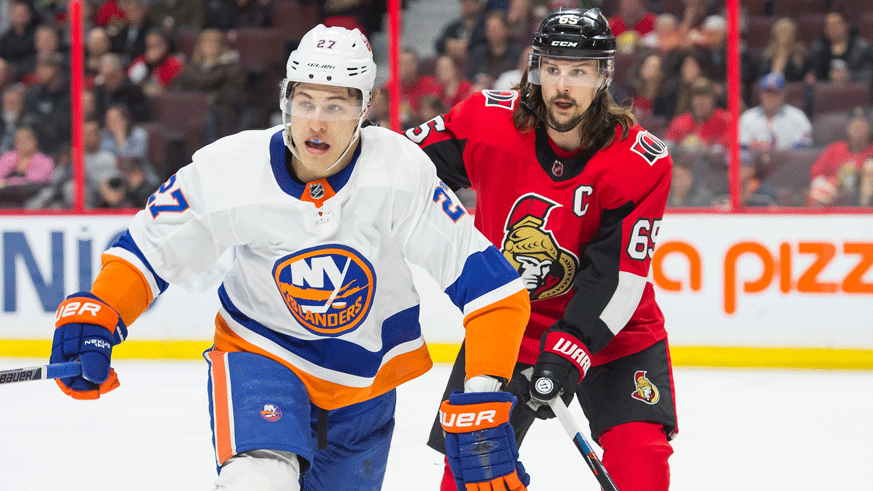 Along with Josh Bailey, who is entering his 11th season with the Islanders, Lee is one of the longest-tenured Islanders and is continuing to build his resume as one of the better talents in franchise history. He is already tied for 17th on the team's all-time list with Bailey with 124 career goals. 
Bailey has been named an alternate captain alongside Cal Clutterbuck and Andrew Ladd. 
Lee will debut as captain Thursday night in the team's season opener against the Carolina Hurricanes where he will likely be featured on the team's second line alongside Brock Nelson and Jordan Eberle. 
The Minnesota native will now be looked upon to lead a team that is in the throes of change. With a new team president in Lou Lamoriello, a new head coach in Barry Trotz and with the departure of Tavares, there has been a significant culture change within the organization. 
Yet expectations are somewhat low after Tavares' production wasn't necessarily replaced. A lot of that pressure will fall on Lee to replicate his 40-goal season and second-year man Mathew Barzal, who will be centering the team's first line. 
Regardless of results in 2018-19, the Islanders naming Lee captain is a step in the right direction when it comes to securing his long-term future. Lee will be an unrestricted free agent at the end of the 2018-19 season, though it is rumored that he and the Islanders have been discussing a long-term contract extension. 
This move is the Islanders way of saying that they are confident it will get done.