If you hear the sweet sound of a million whispered "Yaaaaaas"'s in the air, it's because Anderson Cooper is back on the market, kind of. Yaaaaaaaaaaas! That's right: The 50-year-old and boyfriend Benjamin Maisani are done. Cooper even released a statement about it, as you do. "Benjamin and I separated as boyfriends some time ago. We are still family to each other, and love each other very much. We remain the best of friends, and will continue to share much of our lives together."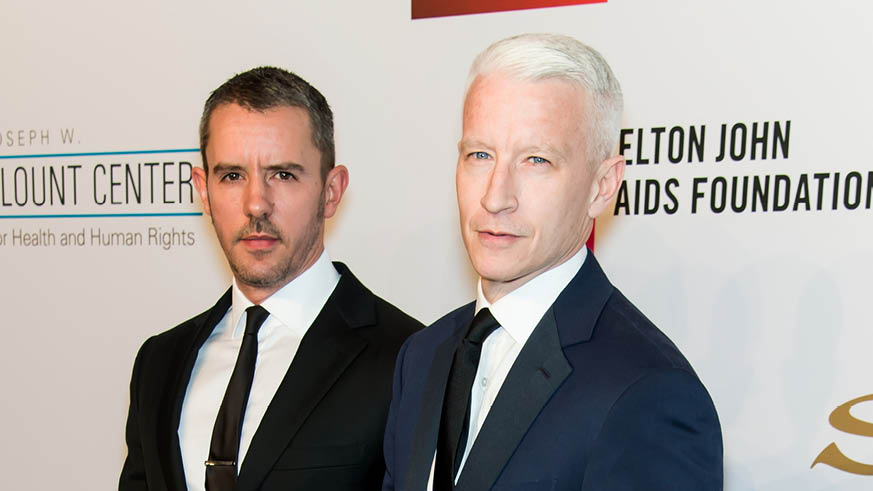 Unclear how long "some time ago" is in tangible human years, though — Cooper has already been seen getting cozy with a pretty young thing, Dallas doctor Victor Lopez, 33. Daily Mail reports that Cooper has taken at least five trips to Texas to spend some quality time with his new beau since December 20. Which seems fine! Per the Daily Mail:
Cooper was first spotted in Dallas the weekend before Christmas, staying at a luxury hotel where he was unable to avoid bumping into at least one excited couple, who snapped a photo with the on-air personality.

He stayed put in New York City over the holidays due to his annual New Year's Eve hosting duties on CNN, but was back in Texas the following weekend.

That is when Lopez posted the first image of the two men together, which showed them sitting together in a car.

Lopez captioned the photo by writing: 'Weekend vibes.'
Weekend. Vibes. Must be true love!
The lowkey Vanderbilt that moonlights as Andy Cohen's best friend was with Maisani — an NYC nightclub owner — for nine years. The couple maybe had an open relationship, as paps snapped Maisani making out with a mystery man back in 2012.
Only catch is, Cooper and Maisani, 45, appear to still be living together, despite the break up and dating-other-people part. But then again, splitting from your longtime boyfriend is no reason to leave the comfort of the $4 million Greenwich Village converted firehouse you call home, you know? Wouldn't be me.