It's a small world, after all: Bethenny Frankel admitted in a recent interview that she once kind of dated Meghan Markle's ex-husband, Trevor Engelson. Say whaaaat?
In an interview on Australia's Kyle and Jackie O Show, the Real Housewives of New York City star said that she met him as a romantic interest. "I met him in Chicago and we were supposed to go out," the 47-year-old said. "I ended up seeing him one time, and he'd been texting me. He's a producer in L.A. He told me he was married before. He's divorced [now]. He was married to this girl named Meghan Markle from the TV show Suits."
This. Girl. Named. Meghan. Markle. That is rude. SO RUDE!
Frankel says, at the time, she didn't know anything about Markle. But once the 36-year-old went public with her relationship with Prince Harry she low-key flipped, telling Engelson, 41, "Holy s—t! Your ex is going to be a princess. Is that crazy?"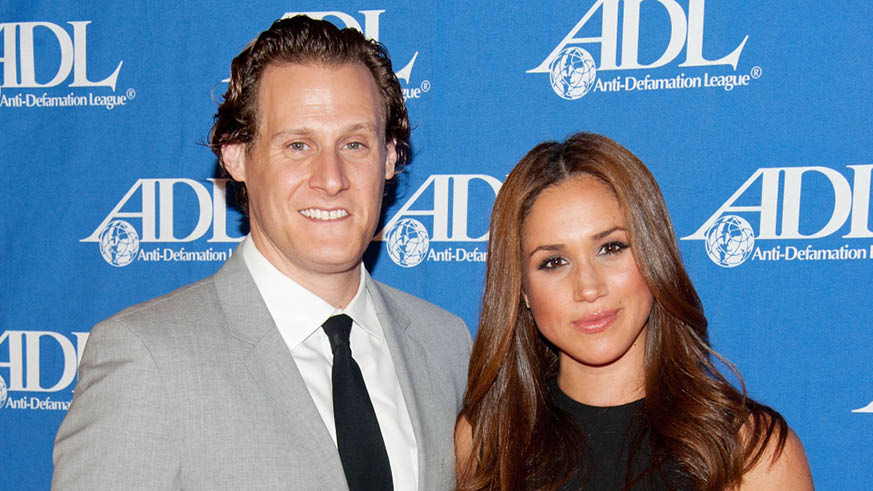 A previous iteration of Meghan Markle — with ex Trevor Engelson. Getty
Still, the Bravo personality promises it's strictly business between her and Engelson, as if we care. "He pitched me a TV show idea to produce together about a bunch of businesswomen, which I think we are going to do," she said. "He looks a little bit like my ex, which scares me," she said. "We bypassed the romantics and went into the business. But I don't know there's something there. There's something salacious about doing a TV project with Meghan Markle's ex." Well, it's certainly a way to get yourself some attention, bb!
Markle and Engelson divorced in August 2013 — and according to royal biographer Andrew Morton, the marriage ended so abruptly "that Meghan sent Trevor her diamond wedding and engagement rings back by registered mail." Yas, Meghan!
More importantly, though, Markle is now set to walk down the aisle with the Hot Ginger Prince on May 19. It's going to be lit — and Frankel will definitely not be there.