Renting physical movies from a brick-and-mortar store is a thing of the past, thanks to online streaming services like Netflix and Hulu, and rental kiosks like Redbox. That's why most of the Blockbuster Video locations closed several years ago — keyword here being "most."
There are still a few Blockbuster Video locations, but two of those stores are closing in Alaska.
The two remaining Blockbuster Video locations in the state are set to close on July 16 and reopen the next day for "inventory sales," according to a post on Facebook.
"We regret to inform our customers that Blockbuster Video will be closing both the College and Debarr stores starting July 16th," general manager Kevin Daymude wrote in the Facebook post.
"These are the last two Blockbuster stores in Alaska that survived and it is sad to say goodbye to our dedicated customers," Daymude wrote. "We have thought of you as family for the past 28 years. Both [district manager] Kelli Vey and I have been with the company since 1991 and have had great memories throughout our career."
Why are the Blockbuster Video locations in Alaska closing?
Blockbuster Video locations in Alaska thrived even as stores in the rest of the United States closed. The reason, according to the Anchorage Daily News, is that Internet is expensive in Alaska, making it difficult to stream movies online.
And others just visited for the nostalgia aspect of Blockbuster Video.
The locations are still making a profit, according to the owner, but rapidly declining sales mean that probably won't be the case for too much longer.
"It's always kind of a kick in the pants every time we close a store. But it's been going on for so long that the shock has worn off, frankly," owner Alan Payne told the newspaper. "This is not going to come back. We can't string this out any longer without creating some financial problems."
Are there any Blockbuster Video locations left?
Desperate to visit a Blockbuster Video location one more time? You'll have to head to Bend, Oregon. The city is home to last holdout Blockbuster Video store — and it doesn't look to close anytime soon.
"Alaska had always been — I always thought they'd outlast us," Bend Blockbuster Video general manager Sandi Harding told the Anchorage Daily News. "If you'd asked me 14 years ago, there's no way I'd thought we'd be the last one. It just seems a little crazy."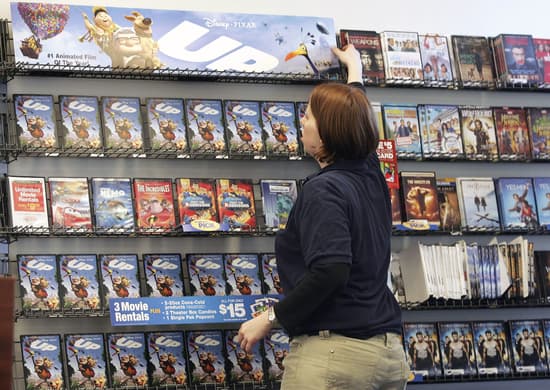 And sad for Blockbuster Video fans in Alaska.
"Thank you for sticking by us throughout all these years. I can't tell you how much it means to us," Daymude wrote in the Facebook post. "We hope to see you at our stores during the closing, even if it's just to say 'Hello'."
"It's tough to tell the customers, it really is," Daymude told the newspaper. "They are like family. It's hard to say goodbye."