Just two more games remain in the 2018 FIFA World Cup as this enthralling tournament draws to a close in Russia. 
We now know who will square off in the Final as France outlasted Belgium while Croatia needed extra time to come back and take down England.  The two losing semi-finalists will meet in St. Petersburg for the third-place game, France heads to Moscow where Croatia already waits for Sunday's festivities.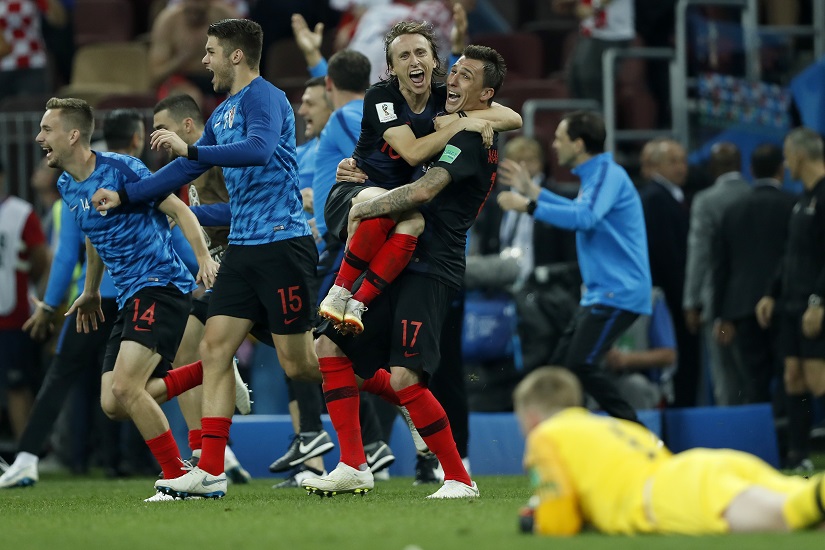 While this is the ultimate stage for any soccer player in the world, the World Cup does shrink an already short offseason for most professional soccer players. Unlike the United States' MLS, which is currently playing through the summer, the best leagues in the world generally follow a domestic club schedule that spans from August to May. 
Competing in the World Cup basically saps any sort of rest period from its participants competing for their respective home nations. 
But do they do this for free? 
It almost sounds like a silly question considering the amount of money these players make for their club teams. Just look at Cristiano Ronaldo's new contract with Juventus. Over the next four years, the Italian club will be paying the Portuguese superstar almost $300 million. 
Yet players are paid for appearing with their national sides, though most of them donate a large majority of their paychecks to charity. 
French star Kylian Mbappe made $22,495 per match as Les Bleus made their third-ever World Cup Final. However, he donated each check after every match. 
That's not the only way players can make money at the tournament, though. 
How much money is up for grabs at the World Cup?
FIFA awards prize money to teams depending on their finishes at the World Cup. In total, there is a massive $400 million prize fund that is split up by soccer's governing body and distributed throughout the field of 32 teams. 
Croatia and France will not only be battling for world supremacy on Sunday in Moscow, they will also be pursuing a $38 million reward that will be given to the winning national team. It is up to the respective national team to divvy up the winnings between players, staff and resources.