That's right, our lovable Bluths will be back for a new season of Arrested Development on Netflix. Arrested Development season 5 will continue the story of a wealthy family who lost everything and the one son who decided over and over to stick around to keep it together. After being canceled after three glorious seasons on FOX, the show was brought back from the grave by Netflix in 2013.
Eschewing the quick pace and the crisscrossing narrative style of the classic run, creator Mitch Hurwitz had decided to do long episodes that caught up with each character individually. The new approach was divisive among die-hard fans of the show. But, Hurwitz listened to their complaints and recut the season into a shorter and more fast-paced edit titled "Arrested Development (Remixed) Season 4: Fateful Consequences" that recalled the first three seasons. It was such a great refresher for fans that are hungry for the new season which is just around the corner. Here is everything we know about Arrested Development season 5.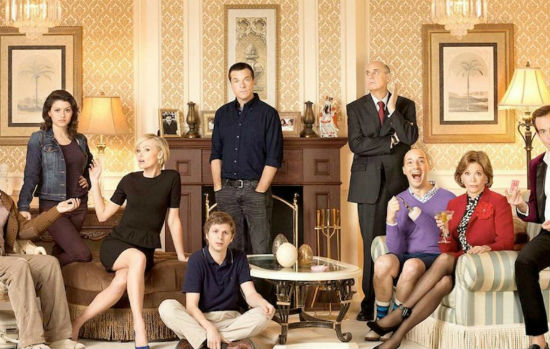 [Photo Credit: Netflix]
Arrested Development season 5 premiere date
All episodes of the new season will be available on Netflix starting on Tuesday, May 29. That gives you just over two weeks to rewatch the first three seasons and if you weren't impressed the first time around, a refresher on the new remixed version of the fourth season. Believe me. It's MUCH better the second time around.  
Arrested Development season 5 plot
Season 4 left off with a cliffhanger as Lucille Austero was found dead on the Bluth family stair car setting up a murder mystery that could shake the Bluths to their not-so-stable foundation. In a recently released trailer (more on that later) it appears that the family is looking to build up their reputation in Newport Beach by awarding themselves a "Family of the Year" award and all throwing their support for Lindsay's run for Congress to become "part of the problem." The show has always eerily echoed another power hungry real-estate family. Season 4 even found them fighting over a contract to build a wall between Mexico and the U.S. But in Arrested Development season 5, it looks like the Bluths are finally ready to get into politics. Other stray observations: Maebe's wigs! Buster's creepy new hands! Tobias has new hair implants!  
Arrested Development season 5 cast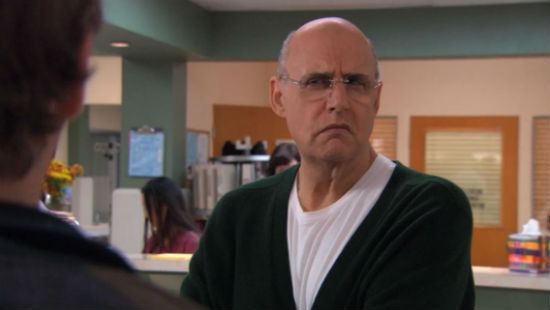 [Photo Credit: Netflix]
People weren't sure if Jeffrey Tambor would be back as George Bluth after his unceremonious departure from Transparent amidst sexual harassment allegations from a co-star on that show. But as it turns out, the show seems to be on his side during this mess. David Cross showed his support by telling amNew York in February that "there are a number of us who stand behind him—from the limited amount we know, we stand behind Jeffrey—and I am one of them." Even though this issue has not been resolved between Tambor and his old show's co-star, it is certain that Arrested Development season 5 will have every member of the Bluth family accounted for. As for the many minor characters that showed up in the past four seasons — looking at you Franklin Delano Bluth — we'll just have to wait to find out.
Arrested Development season 5 trailer    
As promised, here is the Arrested Development Season 5 trailer in all of its glory…