Update: LOL, Selma Blair was just kidding about Cameron Diaz retiring from acting. Monday afternoon, Blair took to Twitter to correct the misconception reported by Metro UK Monday morning:
??☎️??‍? BREAKING NEWS ???. Guys please, I was making a joke in an interview. CAMERON DIAZ is NOT retiring from ANYTHING. And for more breaking news: I am NOW retiring from being Cameron Diaz's spokesperson. ?

— Selma Blair (@SelmaBlair) March 12, 2018
Wow Selma you're so funny! 
Original article below: 
Rumor has it that Cameron Diaz is pulling a Daniel Day-Lewis and retiring from acting — or at least, that's what Selma Blair is saying.  
The "Cruel Intentions" actress spilled the news to Metro UK. Over lunch with her bud Diaz, Blair said she floated the idea of filming a sequel to "Sweetest Thing," the 2002 rom-com in which they co-starred. 
According to Blair, Diaz responded by saying that she was "done" with the industry, and instead plans to spend more time with her husband Benji Madden (guitarist and singer of Good Charlotte). 
We're not sure why Blair felt the need to speak for Diaz. What if the "There's Something About Mary" actress just doesn't want to do a sequel with her and made up an excuse on the spot? We all tell white lies to let friends down easy, but those friends don't always go to the press after. 
In all seriousness, this isn't the first we've heard that the 45-year-old actress has lost interest in the acting game.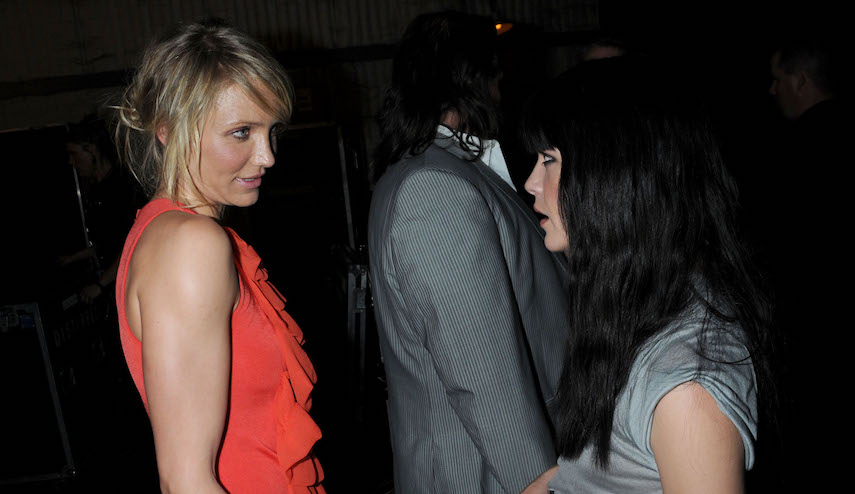 In June of 2017, Diaz said on a panel at the Goop Wellness Summit that the nonstop traveling from film set to film set had worn her out, and that she "can't really say who I am to myself … I need to make myself whole." 
There's also the fact that she hasn't done a movie since "Annie" in 2014. 
And in January, a source told US Weekly that "Cameron would love more than anything to be a mom." She and Madden have tried IVF, acupuncture and supplements, but haven't gotten pregnant yet. 
Baby or not, according to Blair, "…she doesn't need to make any more films. She has a pretty great life; I don't know what it would take to bring her back. She's happy." 
Carpe diem, Carmen.