Barack Obama has literally ear-marked Will Smith to play him in a future biopic, telling the Oscar-nominated actor that his are the perfect size to do him justice on the big-screen.
Will Smith made this admission to James Corden during the premiere episode of Carpool Karaoke: The Series, revealing that he has already been approached by filmmakers to portray the 44th President Of The United States. Will Smith's interest was clearly piqued by this interest, too, because he has since discussed the potential role with Barack Obama.
Never one to miss an opportunity, Barack Obama responded with a pitch-perfect zinger that was both self-deprecating and managed to cut Will Smith down to size. Obama did give Will Smith his seal of approval. However, the actor then admitted that the only reason Obama did so was because, "He felt confident that I had the ears for the role."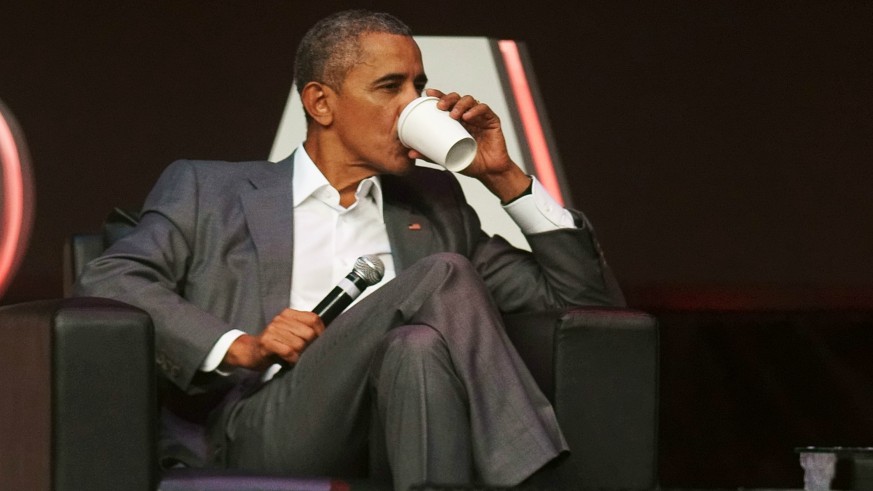 It is unlikely that Barack Obama's brutal insult about Will Smith's ears will put the Fresh Prince Of Bel Air star off portraying the former Commander In Chief. That's because, following Leonardo DiCaprio's Best Actor Oscar victory for The Revenant, Will Smith is now arguably the most famous thespian to have never picked up the coveted gong.
That's not for the want of trying. Will Smith has actually been nominated for a Best Actor Academy Award on two separate occasions, thanks to his performances as Muhammed Ali in 2001's Ali and stockbroker Chris Gardner in 2006's The Pursuit Of Happyness. Portraying Barack Obama would almost certainly pique the interest of the Academy, too, especially since he already has the politician onboard.
Before then, though, Will Smith would first have to trump Devon Terrell's portrayal of Obama in Barry and Parker Sawyer's from Southside With You, both of which drew acclaim, but failed to claim recognition come awards season.