After a jubilant eight years of progress for LGBTQ rights under President Obama, NYC Pride 2017 has decided to party that much harder to make up for the current toxic political climate.
Because here's the thing — nothing stops Pride, which has always been about celebrating the community no matter who else is partying along. So hoist those rainbow flags high and let them know you're still here, still queer and still loving life at these Pride events all week long.
'Beyond Stonewall' walking tour
Everyone knows the significance of Stonewall Inn, but there's plenty more LGBTQ history to be found in Greenwich Village. During Pride Week, take a special two-hour walking tour called Beyond Stonewall, which will introduce you to the leaders of New York's gay rights movement, significant historic sites and where its ongoing battle for equality continues to be fought. All proceeds from ticket sales will go to support the Stonewall Inn Gives Back Initiative, which supports grassroots LGBTQ activism. June 18-23, 4-6 p.m. $25, newyorktour1.com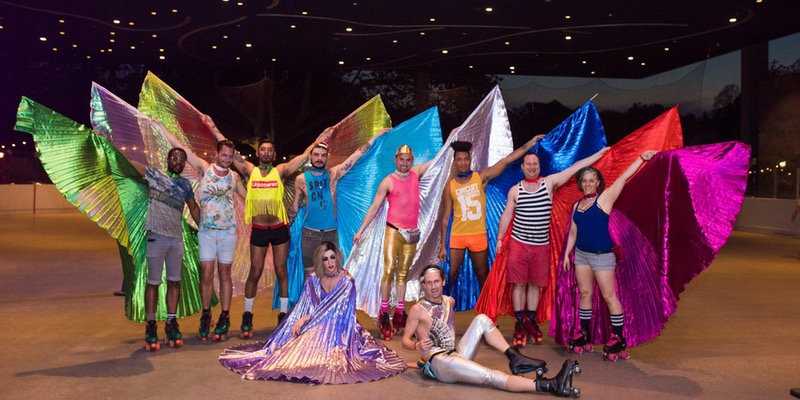 Big Gay Roller Skate
This is a big week for drag, but the Big Gay Roller Skate is the only one that puts it on wheels. Come and see the only drag show on skates at Prospect Park's Lefrak Center with a live DJ and a cash bar; your ticket includes a skate rental, and you best disco-themed outfit (retro, modern or future, if you've vibing with David Bowie) is kindly requested. Wednesday, June 21, 6-10 p.m., $20-$25, 171 East Dr., eventbrite.com
LGBTQ Pride Night
Got little ones? Head to the Children's Museum of Manhattan for its annual special after-hours LGBTQ Pride Night. Help them add to the rainbow of humanity that is the Mural Wall, enjoy Drag Queen Story Time, meet transgender youth activist Rebekah Bruesehoff, take a superhero training class and learn some new moves at the hip-hop dance party. Thursday, June 22, 5:30-7:30 p.m., 212 W. 83rd St.
MetFridays: Pride
From the front steps to its rooftop bar, The Met is going all out for Pride on June 23's edition of MetFridays. Groove on the plaza during the Love Saves the Day silent disco with beats by Rich Medina, DJ Spinna and The Twilite Tone (5-8:30 p.m.), take in the museum's signature 9-minute talks all night on topics like genderfluidity in Southeast Asian sculptures, join a discussion with gay comic book artist and writer Phil Jimenez, join a drop-in drawing class (materials are provided) and more. Friday, June 23, 5-9 p.m., 1000 Fifth Ave., free with museum admission ($25 suggested)
Ultimate drag queen party
RuPaul and co. are stopping by NYC just in time for Pride weekend with their Queens Werk the World Tour. All your favorite queens from "RuPaul's Drag Race" are coming to wow you with style, grace and some serious face, like Trinity Taylor, Latrice Royale, Alyssa Edwards and newly minted Season 9 stars Aja, Peppermint and Shea Coulee. June 23, 8-11 p.m., 21+, Stage 48, 605 W. 48th St.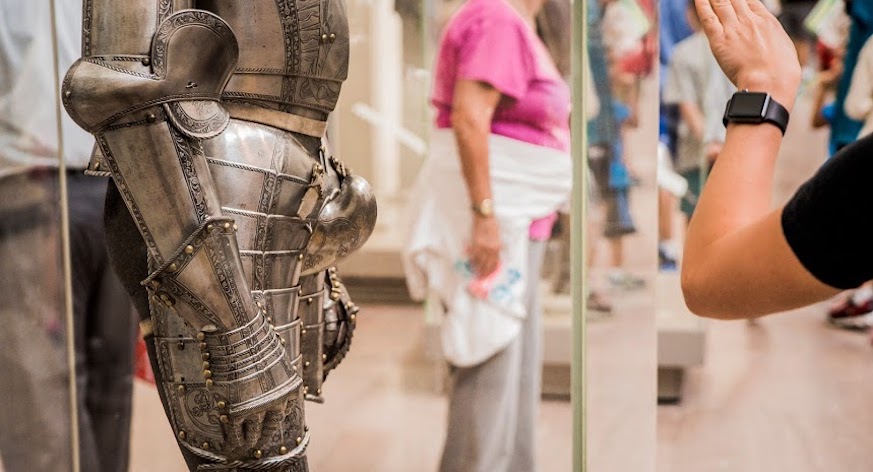 Big Gay Met
The Metropolitan Museum of Art is one of the greatest museums on the planet — and if you can believe it, also one of its gayest. Museum Hack, the specialists in making learning fun again, are taking a leisurely two-hour Big Gay Met walking tour through the museum's 6,000 years of "sometimes strange, sometimes secret, always awesome queer history hiding in plain sight." Things will get steamy, so you must be 16+ to attend, and a glass of wine is included for the of-age art fans. Saturday, June 24, 1 p.m., $59, 1000 Fifth Ave., museumhack.com 
Girl Pride NYC
Back for a second year after a smash premiere, Siren takes LGBTQ women and their allies out on the water for a Girl Pride NYC all-night party. Watermark Bar on the East River hosts four international and local DJs to spin until 4 a.m. with go-go dancers, emcee Paris Roman of Queens and tons more live entertainment. Saturday, June 24, 9 p.m.-4 a.m., $40 and up, Pier 15, 78 South St., eventbrite.com
Do Pride your way
Instead of just one giant closing night dance party, Pride has expanded to three nights of music-led fun on Pier 26 called Pride Island. Each day will feature a different genre of music — Friday is all about soul with Patti LaBelle and Deborah Cox, Saturday is mellow New Age vibes plus Tegan and Sara, while Sunday brings house & dance DJs. June 23-25, 21+, West Street at N. Moore St., $35+, showclix.com
Masterbeat: Game Show
This is the all-night party to burn your sleep schedule for. All four floors of the Hammerstein Ballroom will be heaving with hopeful contestants looking to take part in the Masterbeat: Game Show, a themed "theatrical production" featuring the hottest dancers, laser and light shows, intense beats by Ivan Gomez and Micky Friedman, and, just maybe, you getting very, very lucky. Saturday, June 24, 10 p.m.-6 a.m., 21+, $120+, 311 W. 34th St., gameshow.nyc
The Parade
The main event remains the flood of happy people who turn Fifth Avenue all the colors of the rainbow on Sunday afternoon. Led by grand marshals whose star power lies in their leadership in groups including the ACLU, the 48th annual NYC Pride March will set out with its 80+ floats and 350 organizations at noon from Fifth Avenue and 36th Street, heading downtown to Christopher and Greenwich streets. For the first time ever, the march will also be broadcast from noon to 3 p.m. on ABC7. Sunday, June 25, noon-5 p.m., nycpride.org
Babadook: Queer Horror Stories
Spend Pride night in the company of the newest (and least likely) gay icon The Babadook as he hosts a "most horrifying – and hilarious" night of Queer Horror Stories. You can still sign up to share your own tale of being babashook, or just listen as other brave queer storytellers share the things they've survived. Karaoke to follow, because the Babadook likes to get down! Sunday, June 25, 8-11:30 p.m., Tilt BK, 248 McKibbin St.