There are taboos attached to anal sex and the whole butt plug-lube-insert-so-now-what can be intimidating (not to mention the potential for messy sheets). Many people think you just shove an un-lubed penis in someone else's bum. Some people are afraid of the um, shall we say, unexpected exit after the session.
To break down the mental blocks and start off with the sexiest part of sexual activity — education — we spoke to Alicia Sinclair, the founder and CEO of b-Vibe, about booty play basics for beginners.
Debunking myths about anal sex
Metro (M):  What's with the taboo of anal sex?
Alicia Sinclair (A.S.): Due to cultural stigmas, people associate anal sex with a variety of misinformed assumptions. These can be anything from thinking a man is "gay" because he enjoys anal stimulation to calling a woman a "slut" because she enjoys anal sex. Interestingly, being a ubiquitous body part, the anus is actually something anyone can enjoy.
Additionally, most women believe that anal play doesn't feel good and it's something they "do" for their partner. This is incredibly disempowering and causes women to expect pain, rather than pleasure.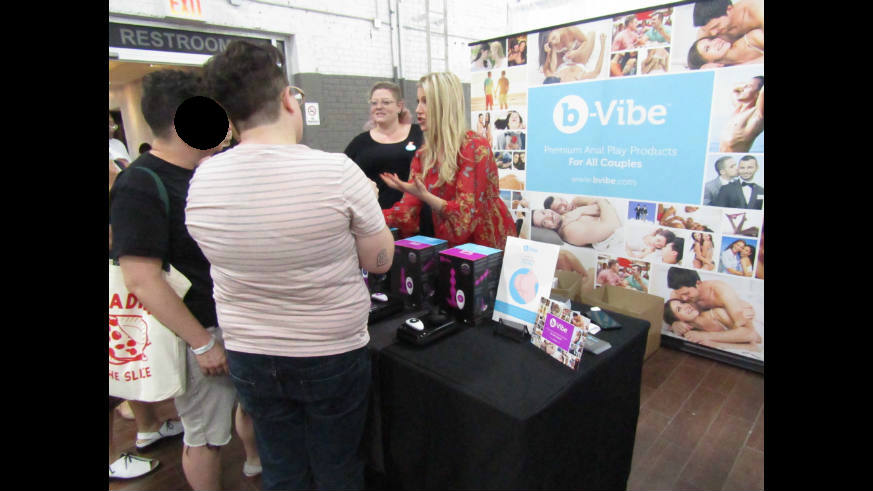 M: What should someone know before trying anal sex?
A.S.: The experience of anal sex is different for everyone, but here are some things to keep in mind.
·     Make sure you and your partner have communicated prior to engaging in anal sex. It's wrong to simply assume your partner consents, so a conversation (or conversations) in advance of partaking is extra important so that the experience can be positive for both parties.
·     Start small. You definitely don't want to go straight to a penis, so seek out some toy options that will allow you to graduate in size prior to moving to a penis (b-Vibe's Triplet Anal Beads are a great option for this and the beads get progressively larger and facilitate easy anal training).
·     Lube is going to be your best friend. It's imperative that you use lubricant, as the anus does not naturally lubricate and the sensations will otherwise not feel pleasurable.
·     Anal aftercare is an important part of anal sex. The penetrating partner should recognize that their endorphins and adrenaline are likely to be lower than their partner who just received anal sex. This means that the receiver may not yet be able to feel if they are sore or mentally present enough to ask directly for what they need as they bask in their after-sex glow.
·     Anal sex can make someone feel especially vulnerable. So, it's also good to remind your partner about all the things you liked about having anal sex with them. If your partner is new to providing anal stimulation and penetration, let them know what you loved, what you'd like to see more of next time, what you might change, and finish with a compliment.
A beginner's guide to anal sex
M: OK, where do we start?
A.S.: Get your brain on board! The thought of using anal sex toys for the first time can be daunting. There is a lot of misinformation and taboo that can confuse and cause hesitations. I find that the most important part of making the experience pleasurable is education. Education will empower your experience. Take some time to research any subject that you might be nervous or anxious about.
And remember — it's not a race. The right pace is the one that works for you.
Try it alone first. Solo anal play is one of the best ways to get started with anal pleasure. Sure, exploring a new anal sex toy with a partner is a lot of fun and there's nothing wrong with that. But when you're on your own, you can experiment with different things, or stop and start anytime you want, without needing to navigate things with someone else.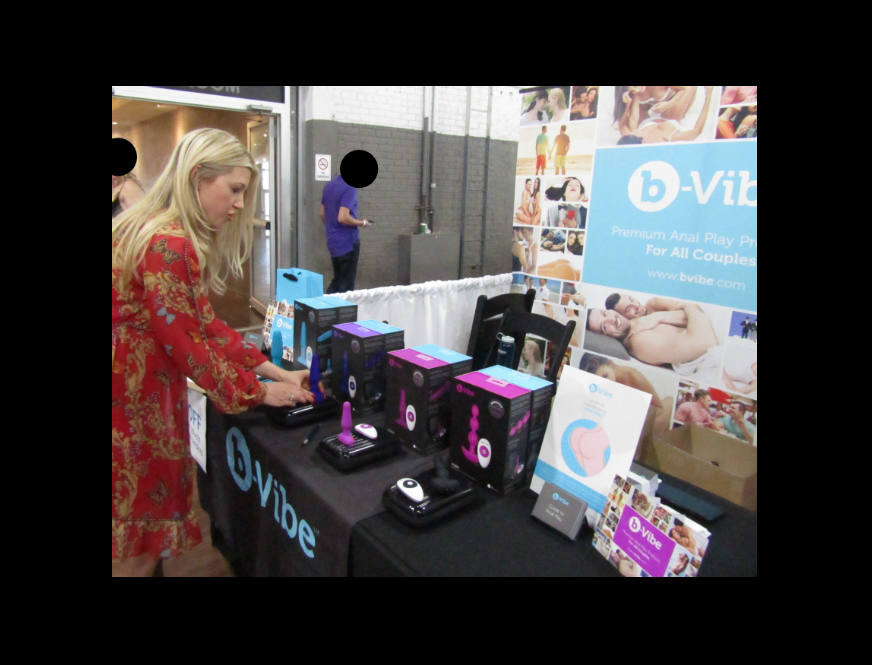 M: Isn't "butt stuff" dirty? What are some important things to keep in mind?
A.S.: Hygiene – When it comes to "mess," it really depends on how well you know your body, especially your digestive system. You are inserting something into your anus, so sometimes, people prefer to clean up before anal play. If you're in a rush, you can use alcohol-free or baby wipes for a quick clean.
If you're looking for another easy cleaning option, go to the bathroom 30-60 minutes before you begin anal play. Empty your bowels and wash the anal area with regular soap and warm water. Unscented, hypoallergenic baby wipes are a great alternative.
If you want to take extra precautions, you can use an enema. For the very best experience, make sure to do any type of enema 1-2 hours before anal play. You only need to use a couple of cups of water because you're just rinsing out the last 6-8 inches of the rectum.
Start small – As I like to say, "you can't go from 0 to penis." It's helpful to begin by fingering, and then you move onto larger and larger toys until you feel ready for something bigger.
Lube –Lube, at all times, is incredibly important. Your anus does not lubricate naturally like a vagina, so extra lube is crucial for a safe and enjoyable experience.
Go slow: By going slow, you'll give yourself time to adjust to the size and sensations without becoming overwhelmed or off-put by the feeling. If you're on the receiving end, walk your partner through what feels good — helping to manage the pace. If you're on the giving end, make sure to pay attention to your partner at all times so that you're on the same page.
M: Do we need toys? What are your favorite lubes or other products to use during anal stimulation?
A.S.: If you're just playing with fingers, I would suggest a glove because it makes everything nice and easy, and you can use something as simple as coconut oil.
If you're going to have penetrative anal sex and you're not using a silicone sex toy, then a silicone lubricant is your best answer because silicone doesn't absorb into the body. It stays very wet and slick for a long amount of time. Water-based lubes can dry out.
If you're using a butt plug or a sex toy that's silicone — for example, any of our plugs at b-Vibe — then I would recommend a high viscosity water-based lubricant.
??#Repost @thecsph
These cuties are all DEMOS! Have you stopped by our drop-in space yet? ✨?✨It's pretty magical – all these toys and many MANY more are out of the packaging for folks to pick up and feel the texture, weight, size, and vibration. pic.twitter.com/XHl4MFAy2e

— b-Vibe (@bvibesocial) October 18, 2017
As for toys…
If you're looking for something to start off with that can provide an easier entry point for anal play, I recommend our Novice Plug, which is actually designed to look and feel like a finger. The added vibration really helps with relaxation.
If you're comfortable with a medium size product and are looking to recreate a full sensation with a twist, our Rimming Plug Petite has beads in the neck that simulate the rimming sensation. The added benefit of this plug is that the "rimming" sensation created by the rotating beads helps to relax the anal sphincter, which is often the most difficult part of the bum to prep for anal sex.
M: What else should our readers know about diving into the world of butt play?
AS: Anal sex can feel good for all bodies, regardless of whether you have a penis or a vagina. Take a pleasure-seeking approach, rather than the expectation of a painful experience, and you might find your relationship with anal play results in something great.
Check out b-Vibe's website for more on Anal Sex 101. 
Embedded photos credit: Kimberly M. Aquilina