There are plenty of traditions tied to celebrating the new year: taking stock of all that's changed in 12 months, reading through endless "best of" lists, resolving to go to the gym.
But like the St. Patrick's Days and the Fourths of July of the holiday calendar, New Year's Eve tends to also come with drinking — lots and lots of drinking.
It can make for nights that are full of temptation for recovering alcoholics, or at least full of uncomfortable situations, experts told Metro.
"There are certain trigger points which hit people — drinking holidays, you almost want to call them, and New Year's Eve is perhaps the most famous of them all," said David, a member of Alcoholics Anonymous who asked Metro not to print his last name.
RELATED: What (and where) to eat on New Year's in Boston
So this time of year, many in Boston look for sober alternatives to the typical holiday excess.
That's where sober New Year's Eve celebrations come in. Organizers ramp up the pizzazz to match the parties happening in bars and houses around the city, sans champagne.
This year, the Boston outpost of the International Conference of Young People in AA is hosting a '20s-themed sober costume party at the East Boston Yacht Club.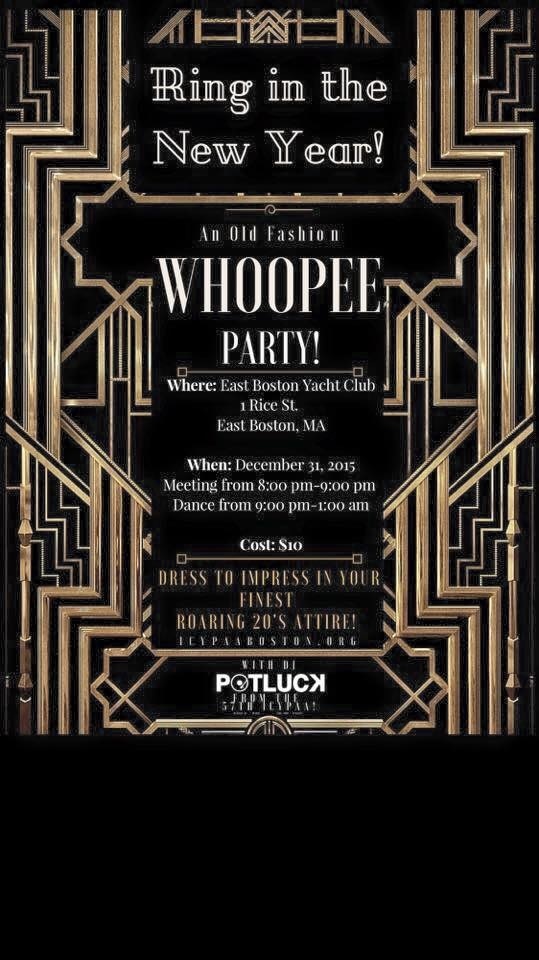 "Sober New Year's Eve Bash."
Both feature dancing, music spun by DJs and all the other requisite decorations and outlandish clothing for end-of-year revelry.
"Just because a person stops drinking doesn't mean they have to stop having fun," David said. "We get sober so we can start having fun with our lives again."
Patrick Cronin, program director for the Massachusetts Organization for Addiction Recovery, said he's been to many sober get-togethers, including a few on New Year's Eve. They're often pretty similar to parties in bars or nightclubs, he said, except people drink Red Bull and Coke instead of mixed drinks and beer.
There are events year-round, he said, like the more low-key summertime sober cruises on the Harbor. The trick, he said, is not making the party a trigger for cravings.
RELATED: Opioid Warrior: 'Heroin is Killing My town' goes headlong against heroin crisis
"I've seen some places cover the whole bar scene where the drinks were, so you don't think about the times when you were at the bar," he said.
The parties aren't just for recovering alcoholics, he said. At a time when opioid addiction in the state has reached crisis levels, alcohol-free events can keep addicts from going to parties where they might drink too much, lower their inhibitions and relapse, he said.
"Being out partying with a lot of alcohol around can be our demise," said Cronin, himself a recovering addict.
Nick Moulaison, an organizer for the sober "Bash" in Revere, said he's trying to challenge what it means to be in recovery—meetings in church basements, treatment in hospitals — and set up get-togethers that are more social than outright therapeutic.
RELATED: Welcoming the New Year at Peepsfest
"People in recovery feel secluded, like they can't go to some events because of that temptation," Moulaison said. "We want people to go out and have fun."
The party on Dec. 31 at the Patriot Civic Club—which features a Chinese food buffet, dance music and a gift basket raffle—is a fundraiser to support the newly formed nonprofit Recovery Thoughts' efforts to open a relaxed drop-in center in Revere.
The plan, said Moulaison, the group's vice president, is to one day offer a place for recovering addicts to hang out and get to know one another over a Sunday football game or a round of cards.
"It's time to eliminate that anonymity," he said of the typical AA model. "I want people to tell me they need help and we'll take care of it."