Boston's Le Diner en Blanc will be held on September 9, celebrating its fifth year. The top-secret flash mob dinner party where guests must dress in all white has thousands of attendees excited about where the elegant party will take place this year.
"It's top-secret," said one organizer. "But it's a really special location. We're really going to stress the five-year anniversary and celebrate it in style."
Adding, "it's a very public location, so people are going to be quite amazed, I think. We have a couple of surprises in store for the guests," she said.
Le Diner en Blanc has acquired quite a following in recent years, now held in over 70 cities with each event seeing more and more attendees who want to take part in the fun and suspense filled dinner party that is derived from fancy French picnics held in 1988.
"A lot of these waiting list folks [discovered us by] word-of-mouth, because they heard about it from someone they know," Berezina said.
"Our audience has grown organically. It's a really diverse group."
Attendees of the event are asked to don their classiest white attire from head to toe and bring with them chairs, tables and dinnerware. The night of the event is when they are told by a team member where the party will take place. This year's guests will enjoy dinner, dancing, and entertainment by Boston-based DJ Ryan Brown, who was the musical entertainment for last year's celebration.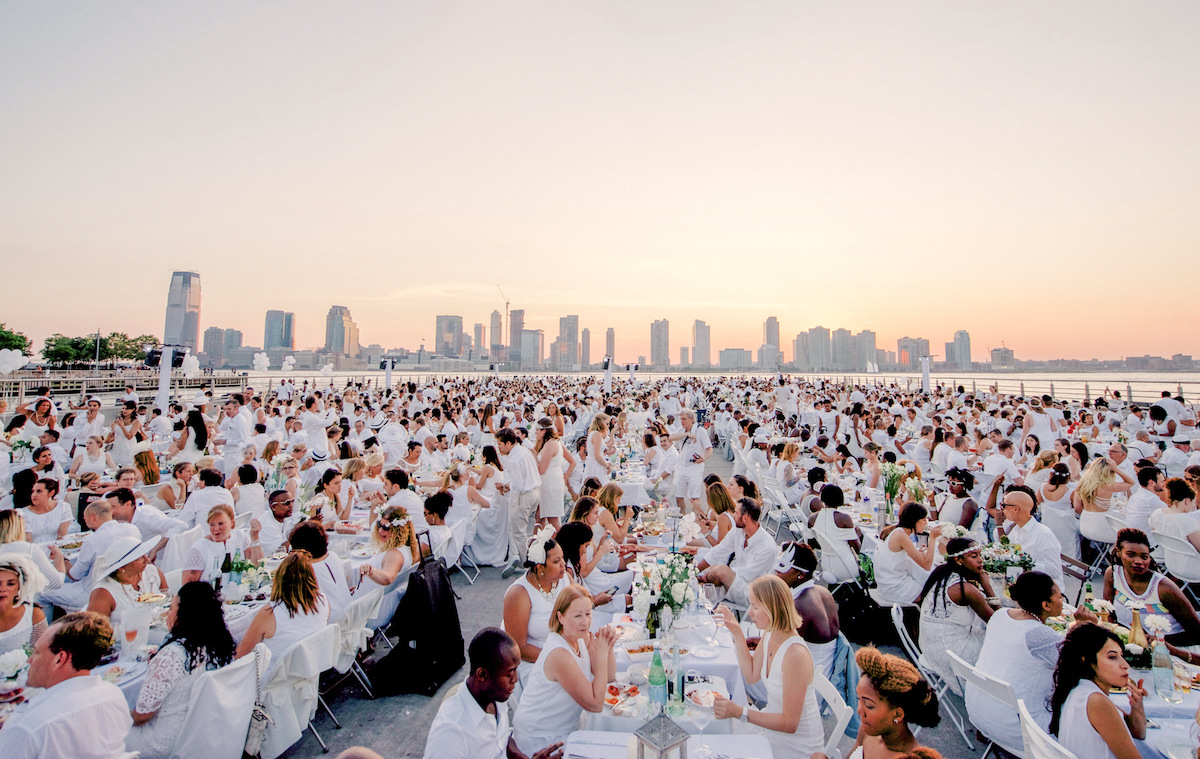 Last year's Boston Le Diner en Blanc was held on the Rose Fitzgerald Kennedy Greenway, according to Boston.Com.
Available tickets can be purchased online as well as wine and champagne, the only alcohol allowed at Le Diner en Blanc. The annual celebration opens its available tickets to previous attendees first with new attendees sent an invitation dependant on available seatings.