It hasn't necessarily been a dream start for New York Yankees slugger Giancarlo Stanton in the Bronx. 
Traded over from the Miami Marlins in as large a blockbuster deal you'll see in baseball, the reigning National League MVP, fresh off a 59 home-run season in 2017 was expected to hit the ground mashing at Yankee Stadium. 
Instead, it's been a miserable 10 games for Stanton in pinstripes as he's batting .167 with three home runs and seven RBI. But the biggest mark on his statline comes in the strikeout department as he's been set down 20 times already which is most in the majors. 
It's not as though a lot of strikeouts are new to Stanton. He averaged 142 strikeouts per season over eight years with the Miami Marlins with a 162-game average of 187 punchouts. 
But what has been Stanton's problem so far? And just how can we quantify how difficult of a stretch this has been for the slugger?
Right now, the reason for his struggles could actually be pinned on New York pressure. It's clear that Stanton is pressing at the plate and it can be seen through his plate discipline. 
Of his 20 strikeouts, 16 of them have come swinging. Pitchers have assaulted Stanton with outside pitches and will continue to do so until he shows that he can put the bat on the ball. 
Just take a look at his swing percentage on two-strike counts this season, via Fangraphs: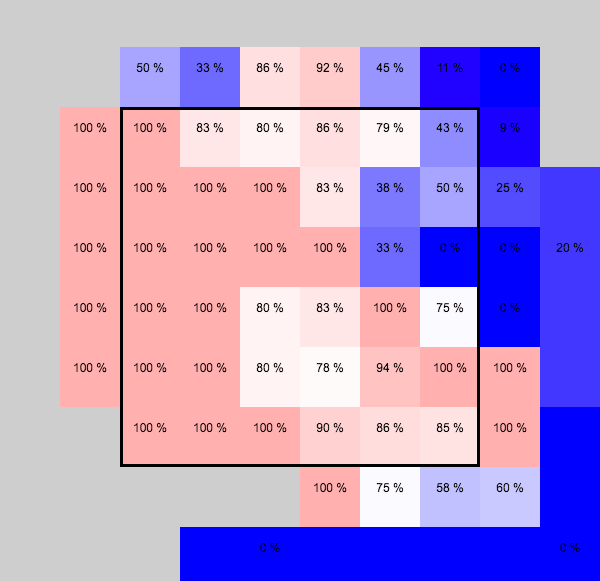 While he's known for the long ball, it's imperative he focuses on just making contact instead of trying to crush every offering to New Jersey. 
The frustration is already to starting to brim over for Yankees fans, who have serenaded Stanton with a chorus of boos especially after his five-strikeout affair on Sunday in a loss to the Baltimore Orioles. 
It was already the second time this season he has struck out five times in a single game, giving him the unfortunate honor of being the first player in the live ball era (dating back to 1920) to do so.
Just one of those five strikeout games was more punchouts than Hall of Famer Joe Sewell had in his entire 1925 and 1929 seasons, both coming with the Cleveland Indians in which he struck out just four times each year. It was also as many as Charlie Hollacher had with the Chicago Cubs in 152 games during the 1922 season. 
Sewell would later join the Yankees at the end of a career in which he struck out just 114 times in a staggering 7,132 at-bats. In those three years, ranging from 1931-1933, Sewell suited up in 390 games for the Yankees, recorded 1,511 at-bats and struck out just 15 times, five less than Stanton's 2018 season total. 
In the past week alone, Stanton struck out 16 times which is more than Joe DiMaggio's 1941 season in which he played in 139 games. That was also the season in which he established a 56-game hitting streak, considered one of baseball's unbreakable records. 
Fast forward 77 years later and the New York's newest star could have a record of his own as he is on pace for a jaw-dropping 324 strikeouts this season. It's a number that likely will never be hit, however, the dubious MLB record of 223 strikeouts by Mark Reynolds set in 2009 could very well be eclipsed by Stanton should this pace be kept up.