No matter what color you sport — red or blue — you can't deny that Republican Donald Trump has taken his fair share of heat as President of the United States. People across every industry have given him (or shouted out) advice — and Howard Stern, with whom Trump has had a longtime personal and professional relationship, has some of his own for our nation's leader: "get the f–k out."
Howard Stern to Trump: 'Get the f— out of there, man' – The Hill (blog) https://t.co/BuxHYmACbG pic.twitter.com/UmmLgOaXoB

— Howard Stern News (@HowardSternNews) March 27, 2018
"I was watching the news. They said that the president calls his friends and asks advice," Stern related on his SiriusXM radio show Tuesday after discussing the alleged Stormy Daniels affair, legal drama surrounding it and the 60 Minutes interview the porn star gave Sunday night.
"He's never once called me and asked for advice," Stern continued. "Which kind of got me a little upset."
"Well, maybe he's just not thinking that you have good advice," co-host Robin Quivers said, according to The Hill.  
Trump has been a frequent guest on Stern's show — in fact, they've shared over 15 hours of conversations between 1993 and 2016. Topics have ranged from Trump's germaphobia to drama between Ivanka, Trump Jr. and half-sister Tiffany (let's just say it had to do with money, no less). Also during these conversations leaked back in September, Trump told Stern he hadn't been happy with the news that Marla Maples was pregnant with Tiffany (can the girl catch a break?!).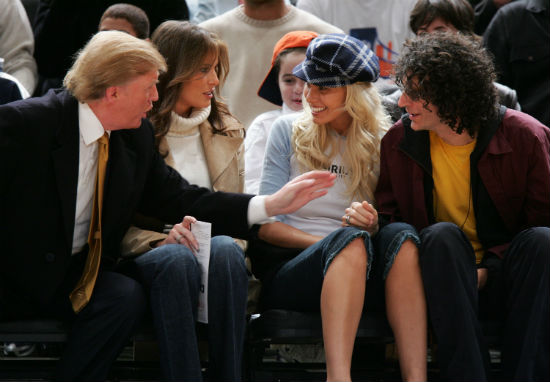 Stern's exact words for Trump on his presidency were this: "My advice would be, like, get the f–k out of there, man. Why do you need that for? Go back to Mar-a-Lago and hang." Last May, Stern said on his show that the president already has "the kind of life that politicians want."
So, who should Donald hand the reins to? "Just give it over to Pence," Stern said, "let him do his thing."