While Major League Baseball waits to see who will be representing the National League and American League in the 2018 World Series, there seems to be one eye being kept on the impending Bryce Harper sweepstakes. 
The unrestricted free agent outfielder, who was drafted by and spent the first seven of his MLB career with the Washington Nationals, is expected to be the largest prize up for grabs this winter as it seems all but a given that he will be bolting from the nation's capital. 
While you will be hard pressed to find people around the league who believe Harper is the best player in baseball, he is poised to become the highest-paid. The six-time All-Star and 2015 NL MVP has a .279 career batting average and is posting 162-game averages of 32 home runs and 91 RBI. However, he answered a 2017 season in which he batted .319 with a .249 mark in 2018. 
Still, it is believed that Harper will make anywhere between $225 million and $325 million in his next contract as some big-market teams like the New York Yankees, Los Angeles Dodgers, Chicago Cubs and Philadelphia Phillies have been linked to him throughout the past few months. 
But it looks like the St. Louis Cardinals are creeping their way into the conversation as local media and fans alike implore the front office to go for Harper. 
The Cardinals are undoubtedly in need of one more big bat to make them favorites for the NL Central next season despite possessing a top-10 offense. Only three players had 20 or more home runs on the season while Matt Carpenter was the lone man with over 23 (he belted 36 in 2018). 
Where would Bryce Harper fit in the Cardinals lineup?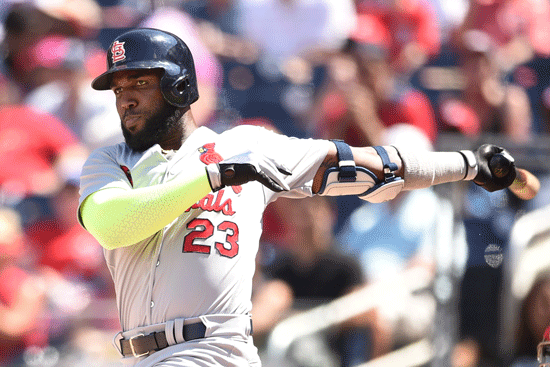 After a huge 2017 campaign with the Miami Marlins, outfielder Marcell Ozuna saw a significant dip in his production during his first season with the Cardinals. He batted .280 with 23 home runs and 88 RBI after posting a .319/37/124 season in Miami. 
While he's under team control through the 2019 season, the possible acquisition of Harper would make Ozuna expendable, thus allowing the Cardinals to explore the trade market with a talented young outfielder in hand. 
Fellow outfielder Harrison Bader is showing flashes of being a productive outfielder on the cheap after his first full MLB season while the franchise's former No. 4-ranked prospect and power hitter Tyler O'Neill looks ready to make the jump to the majors full-time. 
Obviously, if Harper is not pursued by St. Louis, then Ozuna is safe. But should the Cardinals mount a serious charge at an established star who turns 26 on Tuesday, then Ozuna could be used to address other areas of concern, whether that be the bullpen, starting-pitching depth or a second or third baseman that allows Carpenter to settle in full-time at a position while replacing either Jedd Gyorko or Kolten Wong.