Not everyone is happy about Amazon coming to Long Island City, but at least they're doing one public service to New York City: reopening the Carnegie Deli — for a week.
The iconic restaurant immortalized in Adam Sandler's Hannukah Song opened in 1937 and was known for the photos of celebrities and famous New Yorkers that crowded its walls and the towering pastrami sandwiches on its plates. It closed in 2016, though two locations live on at Madison Square Garden and The Mirage in Las Vegas. But from Dec. 1-8, the Carnegie Deli will pop back up in Lower Manhattan courtesy of Amazon's Prime Video original series The Marvelous Mrs. Maisel.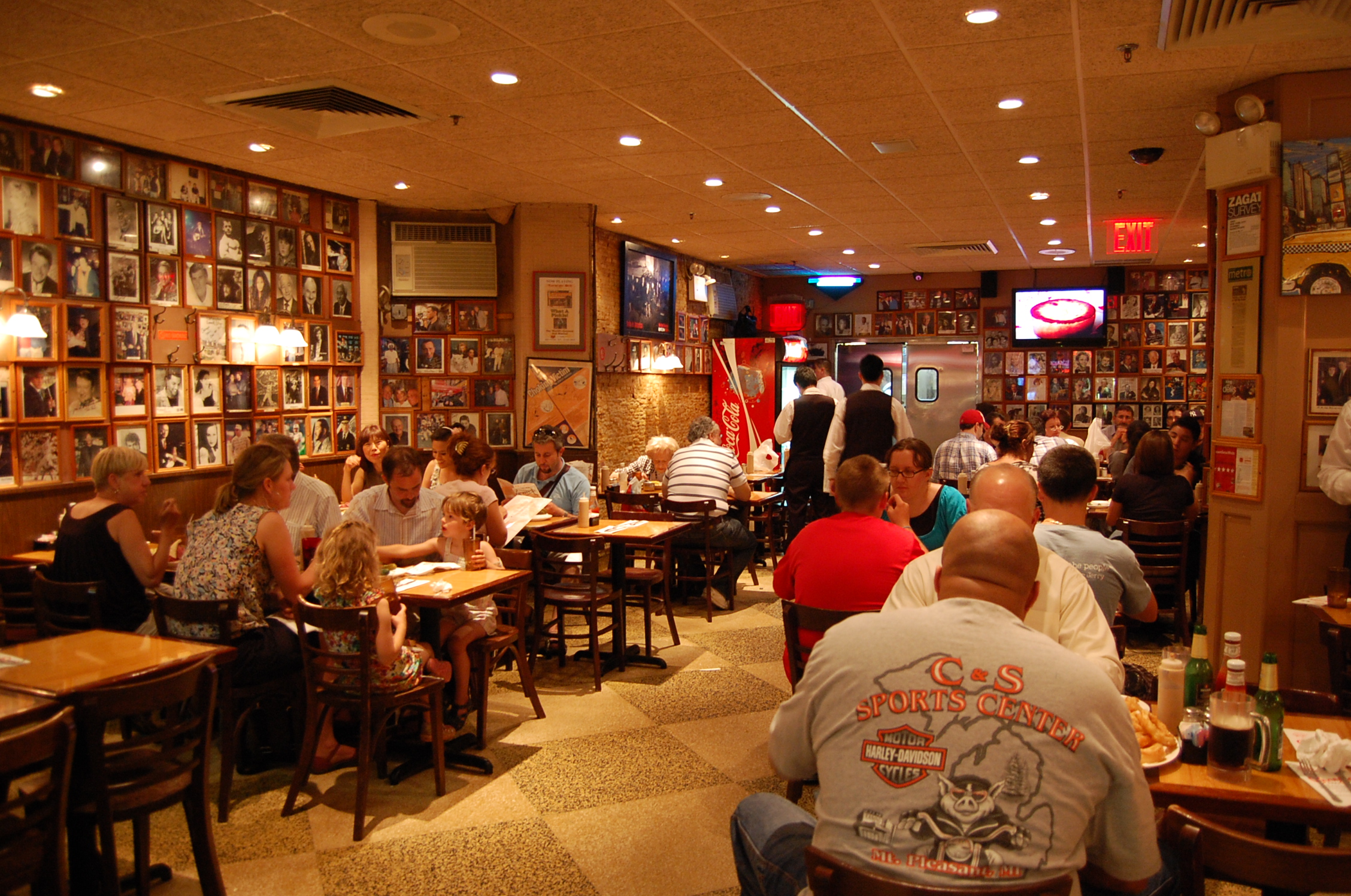 The dining room of the old Carnegie Deli in the Theater District. Yusuke Kawasaki, Flickr
The location is a bit south of its original home in the Theater District: 201 Lafayette St. at the corner of Kenmare Street, open from 11:30 a.m.-8 p.m. Looking just as it would've in the 1950s with the original owners and photographer consulted for authenticity (along with other vintage touches), the Carnegie Deli pop-up is now taking reservations at homeofthemaisel.com.
There's also a takeout counter, if you enjoy participating in New York's actual favorite pastime: waiting in line.
Getting famous enough comes with many perks, and the idea behind reviving the Carnegie Deli is to give Maisel her own namesake sandwich, The Maisel (Carnegie pastrami, salami, coleslaw and special sauce on rye bread). She'll have to share billing with The Susie, as well as mini knishes, pickles, and because it's not a deli without dessert, cheesecake and black and white cookies.
As if reviving a New York City dining icon weren't enough, it gets better: Everything at the Carnegie Deli is priced as though it were 1958, with sandwiches just 99 cents. But the actual price is really a suggested donation, with all proceeds going to the Lower Eastside Girls Club.
Season 2 of The Marvelous Mrs. Maisel, a series from Gilmore Girls creator Amy Sherman-Palladino about a woman trying to make it on the New York comedy scene in the 1950s, debuts on Dec. 5 on Amazon Prime Video.