The upcoming season of Tina Fey's hit "Unbreakable Kimmy Schmidt" (back this Friday) will take on Kimmy's matriculation to college, Titus' reflection on his career and romances and — hold up. Lillian is running for office?
We spoke to Carol Kane, who plays kooky free spirit Lillian, about how the brilliantly funny series balances an upbeat outlook with serious issues, and what's in store for our favorite stoop crone. 
Lillian is so strange but really endearing. What is it that attracts you to these kooky characters?
A big thing about Lillian is her passion, what she believes in she'll just go to the ground for. She'll do anything. And also her lack of being able to edit herself [laughs]. Whatever she thinks comes out her mouth. She's very brave. She doesn't really care what anybody thinks of what she says or does. I admire that about her. I'm much more self-conscious about what I say or do than Lillian.
The gentrification story line last season was subtle but powerful. And the show does a really good job of balancing being funny with bringing awareness around an issue. 
And that is going to get enhanced this year, because at the end of last season someone came to [Lillian's] door and said, "If it really means that much to you, why don't you run for office?" And I'm taking that on. I do run for office, so my fight against gentrification becomes more official and louder. I also meet a special someone through that fight, I meet a sort of archenemy who becomes a beloved person in my life.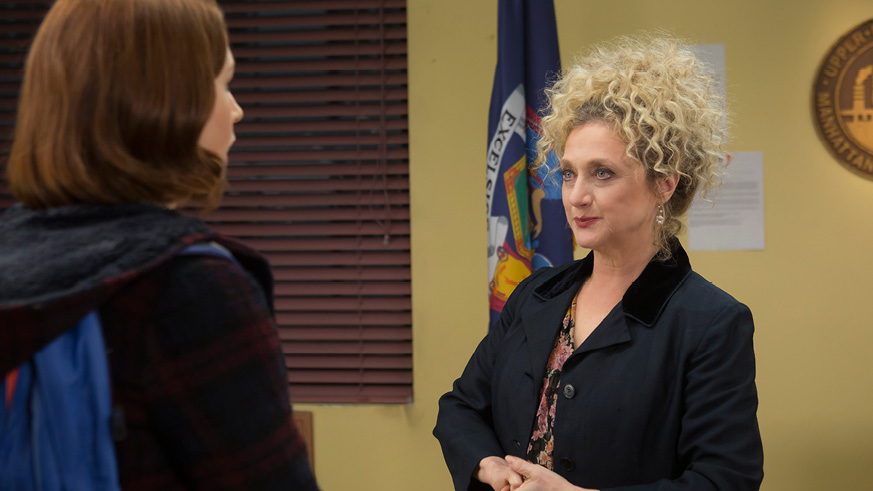 The show never reveals what part of New York its taking place in exactly. But you film in Brooklyn right? 
We film and Brooklyn and I think that gentrification is huge in the city. When I was young and growing up in the city every neighborhood was so specific and had it's little community that was very well defined and now you get on the subway at 72nd on the West Side and you go all the way down to Soho and you get off the subway and you see the exact same bank and the exact same store as when you got on the subway. Used to be you got off and you were in wonderland. It was all very different and specific, and I really miss that.
There's a lot of positivity that's depicted. The show features a much more hopeful New York than the one that exists in this current political climate.
It's hard to have a lot of hope right now. But you know, people are fighting. People are fighting for their rights and always will be.  Each individual voice is critical, especially now. And I do think that Lillian demonstrates that and Kimmy and Titus and even [Jacqueline] is having a whole new life since she broke up with her rich guy. She's on her own and making something of her life, against great odds. Everyone in the show is sort of hopeful against great odds. And they're all fighters.
Season 3 of "Unbreakable Kimmy Schmidt" premieres on May 19 on Netflix.