"I have plenty of opportunities to use the restroom during my shift," Carol tweeted on August 18, along with the hashtag #Igowhenineedto.
This isn't just a TMI Twitter moment: It's her job. Carol is one of a dozen or so Amazon employees tasked with improving public perception of the company's many fulfillment centers. The employees — called Amazon FC Ambassadors — are one- to two-year vets of the company with the sole job of replying to tweets critical of the e-commerce giant.
There are plenty of restrooms around the FC for associates to use, without fear of repercussion. #IgowhenIneedto

— Carol – Amazon FC Ambassador ? (@AmazonFCCarol) August 23, 2018
The answers are so pro-Amazon that many Twitter users are assuming they're bots.
"While we do work with robots (& they're SOOO cool btw) not all of us are bots," added Kara, another Amazon FC Ambassador.
All of the ambassadors joined in August 2018 and use the same cover image on their profile pages, but have different profile pictures. That screams "bot," but a spokesperson for Amazon said these are real fulfillment center employees.
"FC ambassadors are employees who have experience working in our fulfillment centers," the rep told Business Insider. "The most important thing is that they've been here long enough to honestly share the facts based on personal experience."
"It's important that we do a good job of educating people about the actual environment inside our fulfillment centers, and the FC ambassador program is a big part of that along with the fulfillment-center tours we provide," the rep added.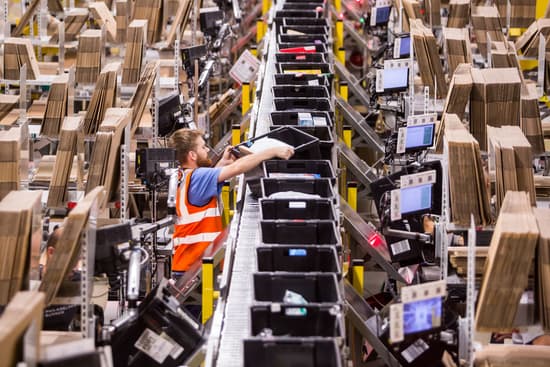 Why Amazon's Fulfillment Centers need a PR boost
The Amazon FC Ambassadors comes after some damning reports from fulfillment center employees on working conditions. According to some employees, Amazon demands efficiency above all else — including bathroom breaks.
One former Amazon employee told Business Insider that employees took to peeing in trash cans to avoid treks to the bathroom for fear of losing points that put their jobs at risk.
"I never witnessed anyone in the act but have witnessed the aftermath," the employee said. "In three instances I had noticed an awful smell, pinpointed the location — trash bins that are scattered throughout the multitiered mezzanine — and reported it. From what I heard afterward, camera evidence got these associates fired."
And this experience is not isolated to one place. Journalist James Bloodworth told Business Insider that he saw urine in a bottle while working in a U.K. Amazon warehouse.
Argh this is kinda creepy, it was a random tweet to test the speed of the new "Amazon FC Ambassador" accounts thing that have been popping up on twitter.

Isn't it kind of Orwellian to have people seaching for amazon work conditions to try and change the public opinion about it?

— Tipo de incógnito (@S_de_Incognito) August 24, 2018
Despite the intentions, the Amazon FC Ambassador Twitter accounts are making people more uneasy, rather than more trusting of the company.
"Isn't it kind of Orwellian to have people seaching for amazon work conditions to try and change the public opinion about it?" one Twitter user wrote.
This is very creepy

— Mikee (@Lambman24) August 23, 2018
"This is very creepy," added another.