While Real Madrid has seemingly lost out on Chelsea winger Eden Hazard, the Spanish giants look to be pursuing his counterpart, Willian, along with goalkeeper Thibaut Courtois. 
Courtois has been linked with Madrid for quite some time now, a move seeming imminent as Los Blancos look to upgrade from Costa Rican national keeper Kaylor Navas. However, Real Madrid has now submitted an opening offer of $131 million for Courtois and Willian, according to the Daily Mail. 
While Willian has been overshadowed at times by Hazard's brilliance, there is no doubting that he is one of the more talented playmakers in the world. Yet the Brazilian international was hard-pressed to make his way into the Chelsea side last year after falling out of favor with former manager Antonio Conte. 
With Conte now gone and former Napoli boss Maurizio Sarri stepping in, there is a clean slate for Willian to continue his quest toward becoming recognized as one of the top players in the world. 
The 29-year-old received major interest from Barcelona earlier this summer, but Chelsea turned down three-separate bids from Real Madrid's fiercest rivals. Barcelona settled for Bordeaux's Malcolm, who was signed for almost half of the $91.9 million price tag Chelsea put on the Brazilian. 
Could Chelsea hold on to Willian? Is Courtois lost?
It might not matter how much money Real Madrid offers Chelsea if the Blues are keen on keeping Willian. Especially after his comments on Monday on Brazilian television program Esporte Espetacular. 
"No, I'm back to England," Willian said. "I'm very happy at Chelsea. I'm very happy living in London."
The same can't be said about Courtois, who has made it known that he wishes to move back to Madrid. He spent three years playing on loan with Atletico Madrid from 2011-2014.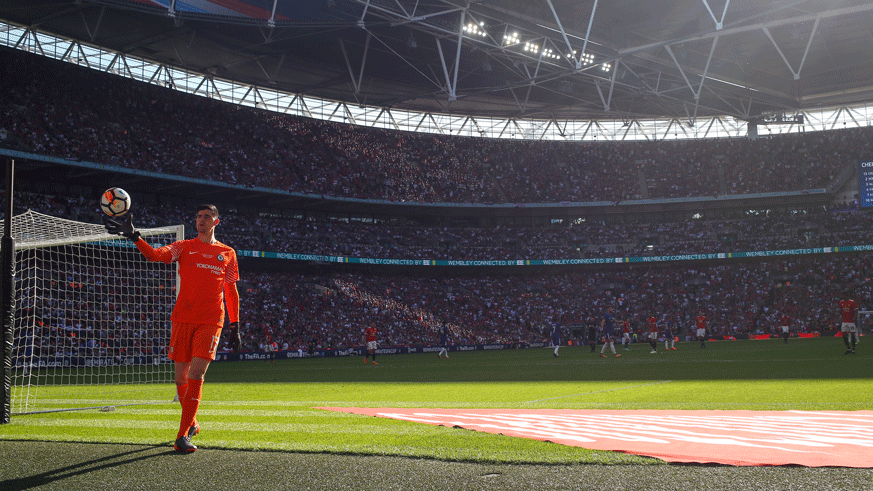 However, his negotiations with Real Madrid cannot move further until Chelsea has a successor in place. Sky Sports News tabs England keeper Jordan Pickford, currently at Everton, as the favorite to make the move to Stamford Bridge. 
Pickford and Everton will have contract negotiations later on this summer. 
Should Pickford decide to re-sign with Everton, Chelsea might block any sort of transfer offers for Courtois this summer.